How to Apply to Chemistry
UT Southwestern Medical Center uses a single application for all programs offered through the Graduate School of Biomedical Sciences. These instructions show how to specify your interest in chemistry graduate studies. Students selecting "Chemistry" as their area of interest will only be considered for the Chemistry Training Track.
1. Click this graphic to link to the application:
2. Select "My Applications."

3. Build new Graduate School application:
4. Edit program information:

5. Select Program: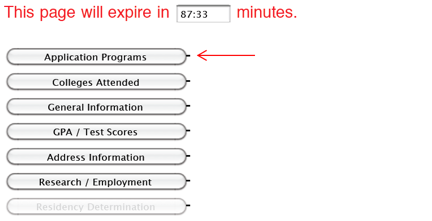 6. Under Division of Basic Science, choose "Chemistry."

7. Save data and complete application.
Once completed, your application will be routed directly to the graduate program admissions committee for review. Please email questions regarding your application to John MacMillan, Ph.D. john.macmllan@utsouthwestern.edu
Thank you for your interest in pursuing graduate studies in Chemistry at UT Southwestern.