Cooperative and Sponsored Research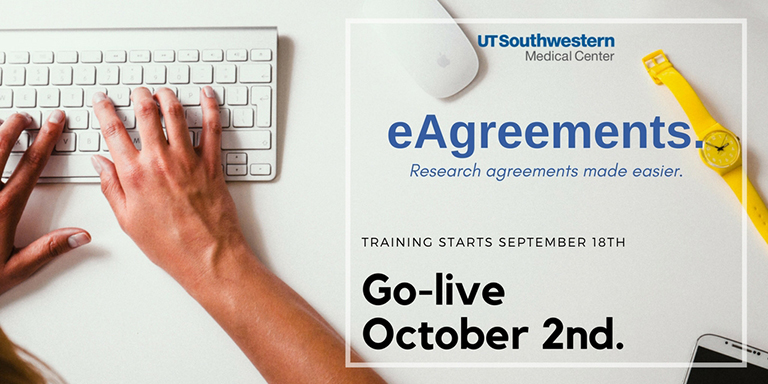 Have you heard? eAgreements is almost here! This new tool will allow you to access your Clinical Trial and Research Agreements with a single log-in. eAgreements is slated to go live on October 2nd. Campus-wide training sessions will begin the week of September 18th and are available in Taleo. Find out more details in this PDF presentation. We look forward to hearing from you, and please direct any questions to SPA Outreach or Cooperative Research.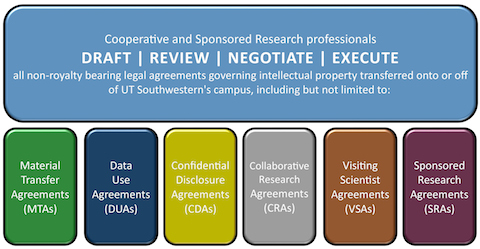 Goals
To provide prompt and courteous service to faculty members and outside agencies, executing agreements in consultation with faculty and in the timeliest manner.
To ensure that all agreements comply with state and local laws, University policy, and any funding source restrictions.
To ensure all intellectual property provisions are fair, protective of faculty interests, and in accordance with University policy and the OTD mission.