Gifts establish endowments for Peter O'Donnell Jr School of Public Health
Donations from philanthropist, alumnus will provide student scholarships and a deanship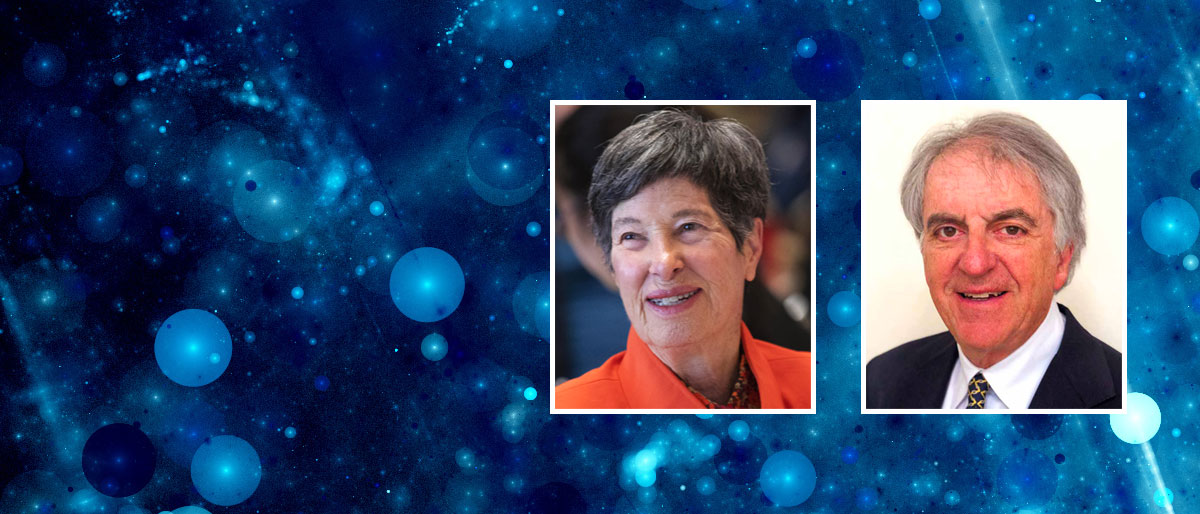 As the world struggled with the realities of a pandemic brought on by COVID-19, UT Southwestern saw an opportunity to confront the crisis head-on, creating its newest school in more than half a century.
The state of Texas saw potential in the School of Public Health from the start, appropriating $10 million in startup funds. It had one caveat, however: UT Southwestern would be asked to match those funds 2-to-1 with private contributions. With recent gifts totaling more than $106 million, UTSW has met the $20 million goal and more.
The first gift, a $5 million donation from Dallas philanthropist Lyda Hill to Southwestern Medical Foundation, will establish the Lyda Hill Deanship of the School of Public Health at UT Southwestern. The endowment will support the school's Dean and accelerate recruitment efforts. In the second donation, Richard E. Hoffman, M.D., M.P.H., an Adjunct Associate Professor of Epidemiology at the Colorado School of Public Health, pledged $1.5 million to the Foundation to establish the Richard E. Hoffman, M.D., M.P.H. Scholarship Fund for Public Health to provide scholarships for the new school's students. Both gifts represent strategic and significant backing for UT Southwestern's fourth school, which joins the Medical School, School of Health Professions, and Graduate School of Biomedical Sciences.
"There has never been a moment in our lifetimes when the need to advance public health science and the education of public health professionals has been more critical," said Daniel K. Podolsky, M.D., President of UT Southwestern. "We are grateful for the incredible generosity of our longtime friends, Lyda Hill and Dr. Richard Hoffman, who share our vision for an expanded public health workforce in Texas and stepped forward to continue our momentum by investing in our students and faculty."
UT Southwestern also recently received a $100 million gift from the O'Donnell Foundation to endow the school – the largest gift to a school of public health at a public university in the U.S. In recognition of this gift, UT Southwestern has named the new school the Peter O'Donnell Jr. School of Public Health.
Plans for the new school were approved by the UT System Board of Regents in February 2021. Following the state's commitment of support, the institution named Celette Sugg Skinner, Ph.D., as the school's Interim Dean. Dr. Skinner also serves as Chair of Population and Data Sciences. A national search for a permanent Dean is now underway, and the school expects to welcome the first class of Master of Public Health students in the fall of 2023, followed by Ph.D. students in 2024.
"It is truly inspiring to see leaders who have invested for many years in bettering the health of the public step forward so quickly and so generously to support UT Southwestern's new School of Public Health," said Kathleen M. Gibson, President and CEO of Southwestern Medical Foundation. "Lyda Hill and Richard Hoffman are remarkable and insightful leaders who understand that communities are built and made better by those who see critical needs and match vision with the right solutions. Both of them do this time and again, and it serves as a beacon to others who are encouraged by both their humanity and strategic vision."
Establishing a deanship in public health continues Miss Hill's long-standing contributions to UT Southwestern, which most notably include a 2015 gift to name the Lyda Hill Department of Bioinformatics. Dedicated to funding game-changing advances in science and nature, especially in the communities of Texas and Colorado that hold great importance for her, the renowned Dallas entrepreneur is one of the few women to make the 2013 Philanthropy list of most generous donors and Forbes' 2014 list of top 15 entrepreneurs who give back to the community.
"Health promotion and disease prevention are key to building strong and healthy communities," said Miss Hill, founder of Lyda Hill Philanthropies. "By stepping forward to create the state's newest School of Public Health, UT Southwestern is addressing a critical need for North Texas and the entire state."
Although the school won't begin classes for another 18 months, Dr. Hoffman understood that making a gift now would help UT Southwestern "attract the best students." A nationally recognized epidemiologist who graduated from UT Southwestern with an M.D. degree in 1975 and from Johns Hopkins University with a Master of Public Health degree in 1983, he has dedicated his career to public health, working for five years with the Centers for Disease Control and Prevention on communicable disease outbreaks, injury prevention, and environmental health. After serving nearly 15 years as Chief Epidemiologist for the Colorado Department of Public Health and Environment, he was appointed the state's Chief Medical Officer and was subsequently reappointed by the following administration, helping to write the Colorado law that prepared the state for pandemic influenza, bioterrorist attacks, and epidemics caused by novel viruses. In 2012, a gift from his family to Southwestern Medical Foundation established the Hoffman Family Center for Genetics and Epidemiology at UT Southwestern.
"I wanted to fund students because we want students who are very diverse to be the leaders of public health in the future," said Dr. Hoffman, who serves on Southwestern Medical Foundation's Board of Trustees. "Rather than addressing a gift toward a particular disease, I wanted to help students just as I had been helped when I was starting my career. I have confidence that the Medical Center can produce outstanding, quality graduates who go on to serve in their community."