UT Southwestern launches plans for new School of Public Health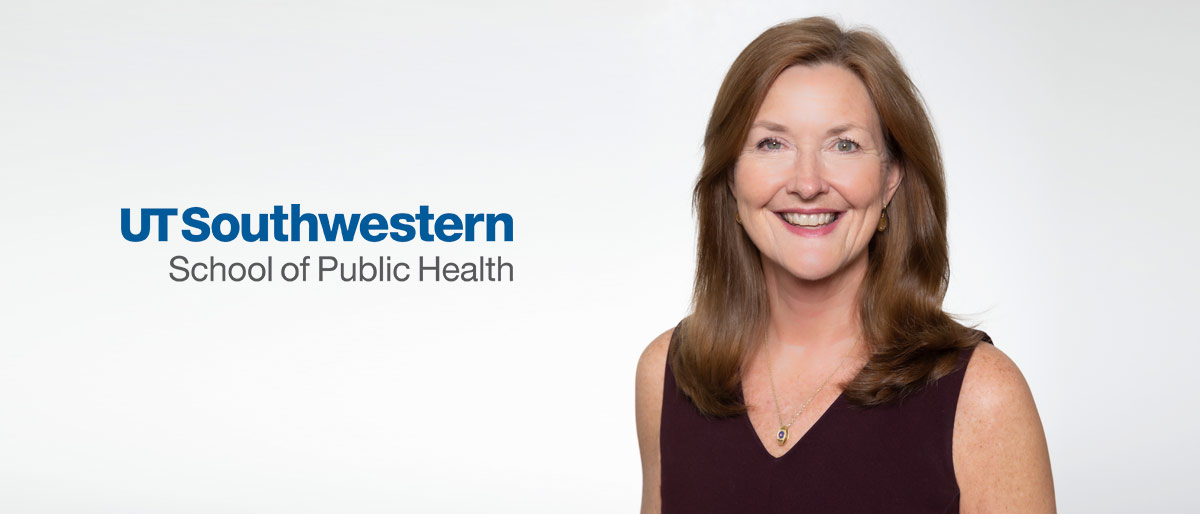 Prior to the COVID-19 pandemic, North Texas faced many long-standing public health challenges, including high rates of various common chronic illnesses, such as obesity and heart disease, disparities in access to care, and the impact of socioeconomic determinants on health in our communities. The pandemic, as the latest in many challenges to public health, has underscored the need to develop science-based interventions as well as an expanded public health workforce in Texas. In response to these issues, UT Southwestern is establishing a School of Public Health.
As the University's newest school in more than 50 years, the School of Public Health will join UTSW's Medical School, School of Health Professions, and Graduate School of Biomedical Sciences and will initially be located in renovated space on South Campus.
"Beyond the need to address public health issues through research and innovation, as the COVID-19 pandemic has shown, there is also an urgent need for additional public health resources in our communities, including professionals trained in preventive interventions, epidemiologic crisis response, disease surveillance, contact tracing, and public health outreach," said Daniel K. Podolsky, M.D., President of UT Southwestern.
Dr. Podolsky noted that 200 of Texas' 254 counties lack sufficient resources in terms of the number of public health professionals trained in such specialties.
"The UT Southwestern School of Public Health will be dedicated to producing a new generation of public health leaders skilled in data sciences, epidemiology, health policy, health care delivery research, implementation science, and other disciplines," he said. "The new school will build upon our strengths in basic and clinical sciences, and the expertise we have developed in fields such as population and data sciences, bioinformatics, and computational biology."
The school, which expects to welcome its first class of Master of Public Health students in the fall of 2023, followed by classes for Ph.D. students in the fall of 2024, will also leverage assets in Dallas-Fort Worth – one of the most diverse and fastest-growing regions in the United States – by partnering with multiple community organizations, regional health systems and universities, including partners Parkland Health & Hospital System, Children's Health, and UT Dallas.
In February, plans for the new School of Public Health were approved by the UT System Board of Regents, then the Texas State Legislature endorsed the new initiative by appropriating $10 million in seed funding for the next coming biennial.
Those funds, combined with money UTSW hopes to raise through community support, will go toward planning curriculum and hiring faculty, as well as redesigning existing UT Southwestern space to accommodate the new school, said Celette Sugg Skinner, Ph.D., Chair of the Department of Population and Data Sciences and Interim Dean of the UT Southwestern School of Public Health. Additional funding will be needed in the future as the program grows and requires construction of a dedicated building on campus, Dr. Skinner said.
UT Southwestern already plays a leading role in addressing public health needs in the region and conducts research on health care disparities and innovative interventions.
For example, as the region continues to battle COVID-19 infections, UT Southwestern's data scientists and epidemiologists produce a biweekly forecasting model that public health officials, as well as the general public, utilize to gauge whether the spread of the disease is rising or falling and what social behaviors are additional risk factors for exposure.
Beyond COVID-19 and continuously throughout the pandemic, UT Southwestern has also persisted in its efforts to provide basic and preventive care using a variety of outreach programs. Through the Fort Worth affiliate of its Harold C. Simmons Comprehensive Cancer Center – the Moncrief Cancer Institute – and alongside local cancer screening providers throughout North Texas, UT Southwestern has increased screening for breast, colorectal, and lung cancer in 35 regional counties. Additional efforts have also supported vaccinations for adolescents to protect against HPV, a common virus that can lead to several types of cancers later in life.
"This new school will be research-intensive and will generate evidence about what works with large groups of patients, develop professionals to expand the work, and learn more regarding what can be implemented on a large scale across systems that benefit the citizens of Dallas, the U.S., and the world," Dr. Skinner said.