Díaz Vázquez named 2022 SACNAS Distinguished Mentor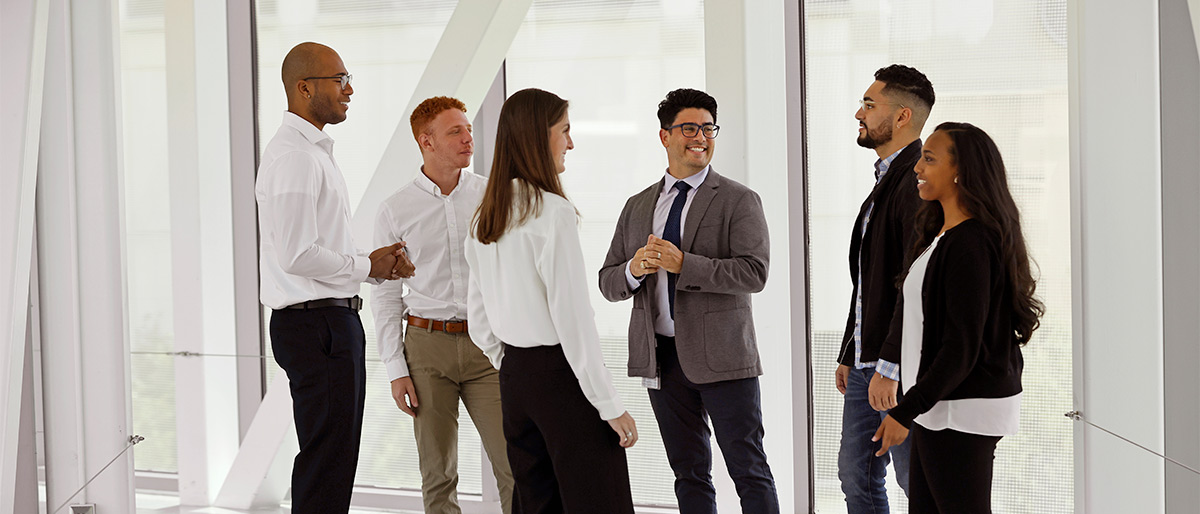 Arnaldo Díaz Vázquez, Ph.D., Assistant Dean for Diversity at the UT Southwestern Graduate School of Biomedical Sciences, has been named the 2022 Society for Advancement of Chicanos/Hispanics and Native Americans in Science (SACNAS) Distinguished Mentor.
SACNAS is an inclusive organization dedicated to fostering the success of Chicanos/Hispanics and Native Americans in attaining advanced degrees, careers, and positions of leadership in science, technology, engineering, and math (STEM). The award recognizes those who live the SACNAS mission year-round through unparalleled dedication to excellence in science, research, mentoring, and teaching. It will be presented Oct. 29 during the 2022 SACNAS National Diversity in STEM Conference in Puerto Rico.
"The SACNAS Distinguished Mentor Award is a great honor. To receive the award in my birthplace of Puerto Rico is truly meaningful," said Dr. Díaz Vázquez, who is also an Assistant Professor of Pharmacology. "SACNAS celebrates science and culture in a welcoming and inclusive environment and values mentoring as an essential component of fostering our community members' success."
Dr. Díaz Vázquez embodies the notion that mentoring is vital in fostering a more diverse, inclusive, and equitable space for mentees.
"Mentoring is not about creating mini versions of ourselves; it's about empowering our students to be independent thinkers, embrace who they are, and be proud of their unique voices. It's also about having faith in our students and having their back in times of difficulty and self-doubt," he said.
A good mentoring relationship starts by listening, getting to know the mentee, building trust, providing space to grow, and guiding and challenging mentees to reach their maximum potential, Dr. Díaz Vázquez advised. It also involves empowering mentees with a broader network so they can experience different perspectives as they progress in their unique journeys.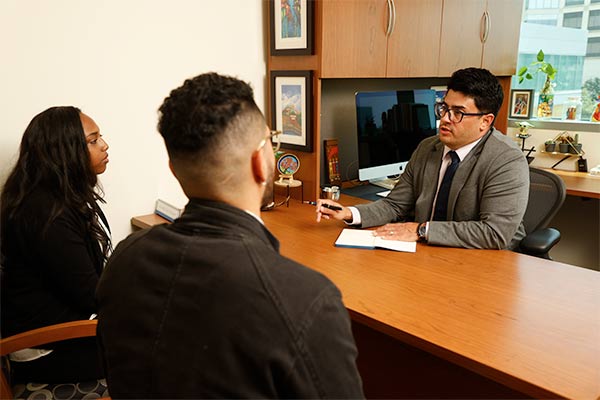 "There is no such thing as a perfect mentor, but there are those individuals who are willing to listen, be supportive, exchange knowledge, and are open to receive feedback and apply what they learn. Empathy, passion, and humility are key to becoming a better mentor," he explained.
After receiving a Bachelor of Science from the University of Puerto Rico, Rio Piedras, and a Ph.D. in biochemistry from Texas A&M University, Dr. Díaz Vázquez completed his postdoctoral training in cancer pharmacology in the Blair laboratory at the University of Pennsylvania Perelman School of Medicine. He has extensive experience developing and implementing targeted outreach, recruitment strategies, and research training programs aimed at increasing the number of underrepresented students pursuing Ph.D.s in biomedical graduate programs.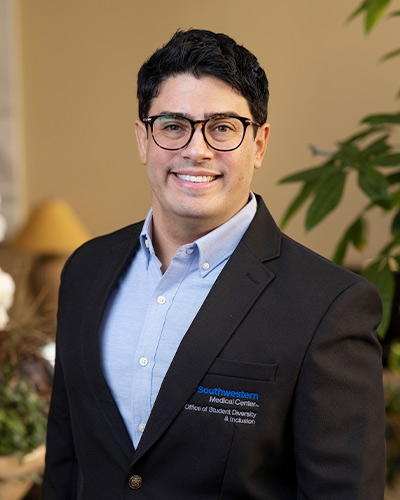 Dr. Díaz Vázquez joined UTSW in January 2021 as the inaugural Assistant Dean for Diversity and Inclusion in the Graduate School of Biomedical Sciences as part of broader initiatives to expand racial and ethnic diversity among students, trainees, and faculty across the institution's three schools.
The Graduate School offers numerous mentoring opportunities for prospective students, several of which Dr. Diáz Vázquez directs. The Summer Undergraduate Research Fellowship (SURF) and Amgen Scholars Program are both 10-week research programs that provide a faculty-mentored, intensive research experience. The UT Southwestern-Postbaccalaureate to PhD (PB2PHD) Program provides recent college graduates with a yearlong, faculty-mentored research experience in addition to an academic and professional development plan to strengthen their skills, increase their competitiveness for graduate school or M.D./Ph.D. admission, and prepare them for the rigors of Ph.D. training and a successful transition to the STEM workplace.