Meet this year's 'Leaders in Clinical Excellence,' and join us for the virtual ceremony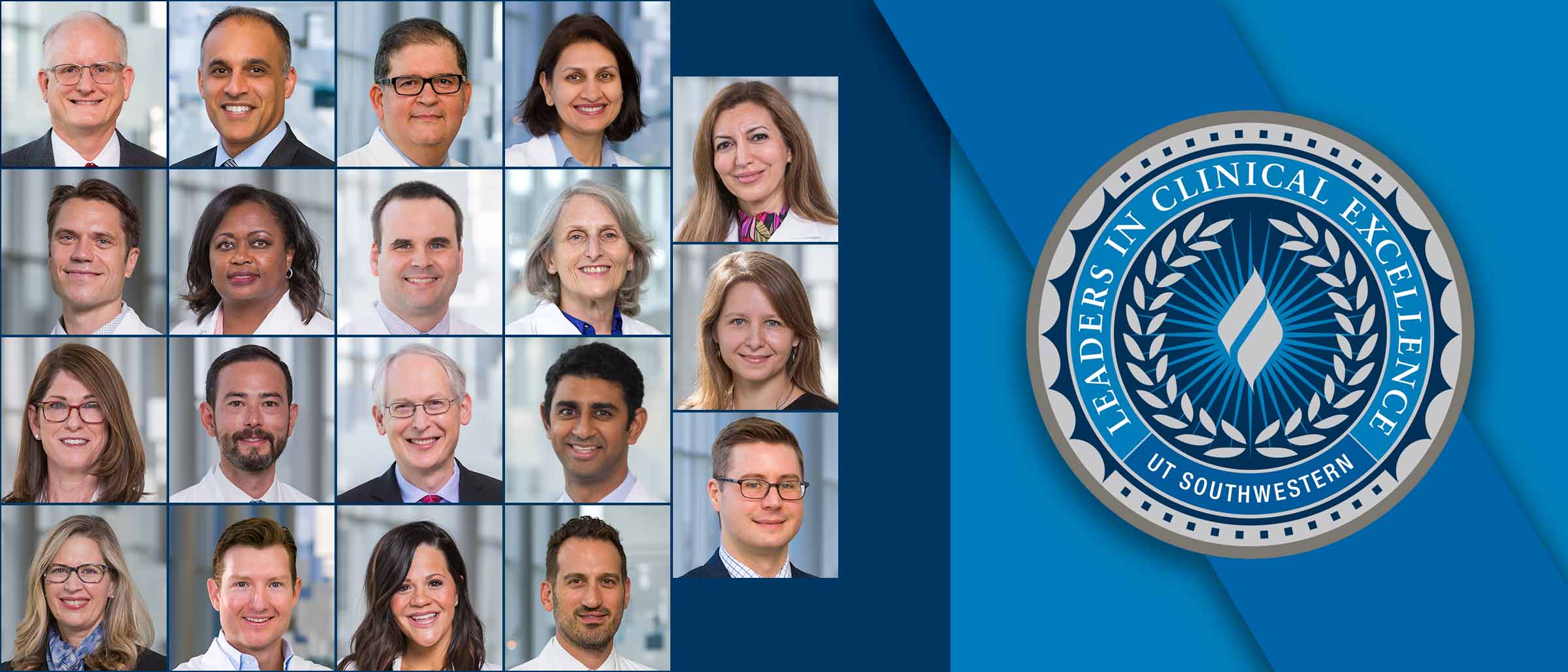 The UT Southwestern community is invited to join a celebration honoring the recipients of the third annual Leaders in Clinical Excellence Awards, including the newest holder of the Patricia and William L. Watson Jr., M.D. Award for Excellence in Clinical Medicine, which remains UT Southwestern's highest honor in clinical care.
The Leaders in Clinical Excellence Awards were established in 2018 to recognize the exceptional contributions of clinical faculty to the care of our patients, to the education of the next generation of health care professionals, and to UT Southwestern overall.
Each of the 2020 award recipients serves as an inspiration to all of us in the delivery of care to our patients and in service to our institution.
Due to the pandemic, we cannot accommodate an in-person award ceremony this year. The program will be conducted virtually at 4:30 p.m. December 2, 2020 – from the Tom and Lula Gooch Auditorium – so that the entire campus community can watch. The ceremony also will be recorded for later viewing.
The teams and families of this year's individual and program recipients are encouraged to watch as well.
As with last year's celebration, the Dec. 2 event will feature heartwarming videos of each winner, and will include remarks from UT Southwestern President Dr. Daniel K. Podolsky, Dr. W. P. Andrew Lee, Executive Vice President for Academic Affairs, Provost, and Dean of UTSW Medical School, and Dr. John Warner, Executive Vice President for Health System Affairs.
Keep posted for more details on how to join us for the celebration, and in the meantime, click through to read more about this year's Leaders in Clinical Excellence.