Telemedicine elective gave medical students unique training during COVID-19 surge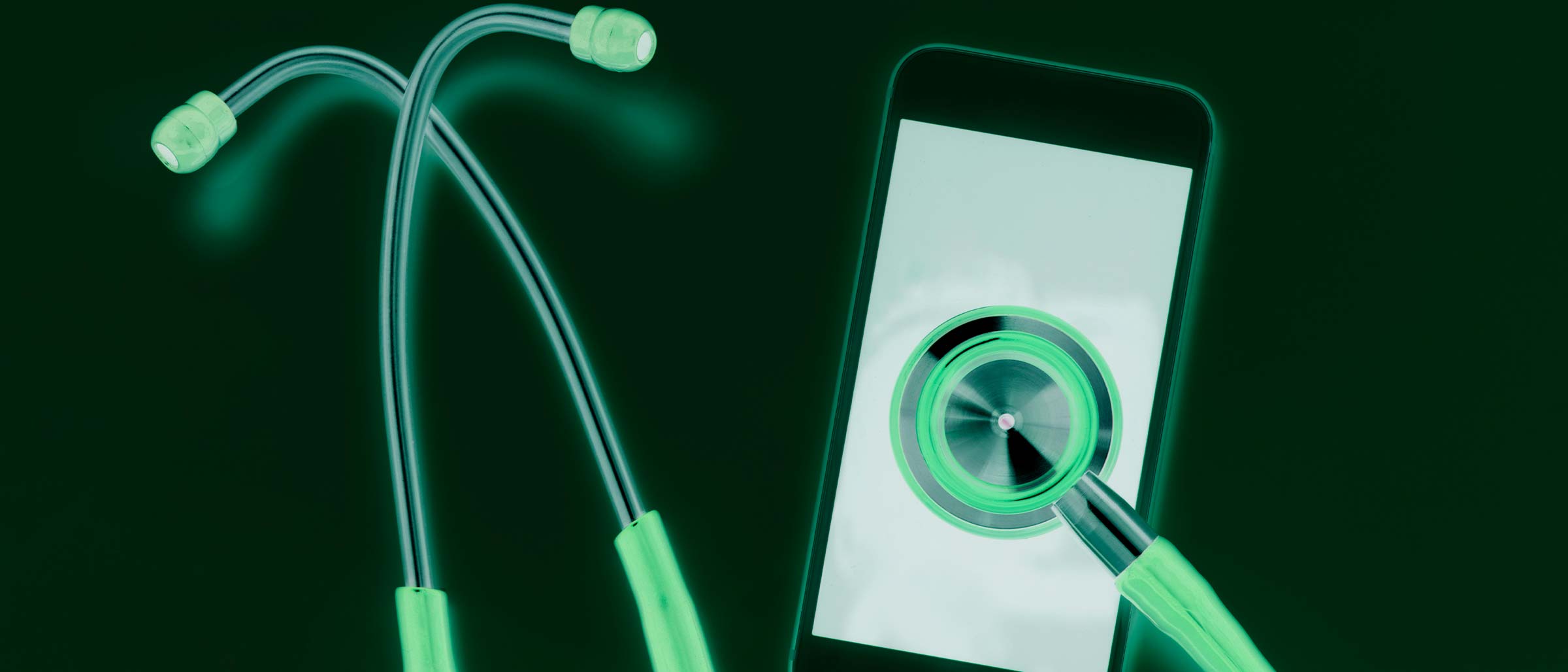 For months this spring, UT Southwestern medical students were left in limbo regarding how to move forward with their clinical training when the COVID-19 pandemic forced Dallas to shelter in place. To preserve personal protective equipment and minimize exposure to the virus, clinical rotations were suspended.
But with the health crisis came an opportunity to solve two critical problems – how to keep students engaged in clinical training and how to track the health of COVID-19 patients discharged from William P. Clements Jr. University Hospital.
As a solution, Dr. Gary Reed, Associate Dean of Quality, Safety and Outcomes Education, and Dr. Carol Croft, Professor of Internal Medicine, created COVID-19 Follow-up Telemedicine, an elective course in which medical students initiated follow-up phone calls with those patients. Telemedicine had not been previously taught to medical students, but the current climate highlights its value in an evolving patient care landscape that often relies on remote patient-physician interactions when appropriate.
"Because of COVID, many clinics are doing some form of telemedicine. Now it's something that medical students need to learn how to do because telemedicine is going to be with us from now on," said Dr. Reed, also Professor of Internal Medicine and Surgery.
The telemedicine elective launched in May with students enrolled in the M.D. with Distinction in Quality Improvement and Patient Safety program, who helped design the pilot course over a two-week period. It was then opened up to other medical students seeking elective hours. Students enrolled in the elective for a four-week period, with up to six students in each session.
"Before, I hadn't known a lot about telemedicine. I thought it might be something patients struggled to use or be problematic for patients without access to the internet, computers, or tablets," said Isabel Wees, a third-year medical student who took part in the pilot course. "But since we were using the phone in our course, it was incredibly convenient. And with this resource, we can tell patients things they might not have known if we did not reach out to them."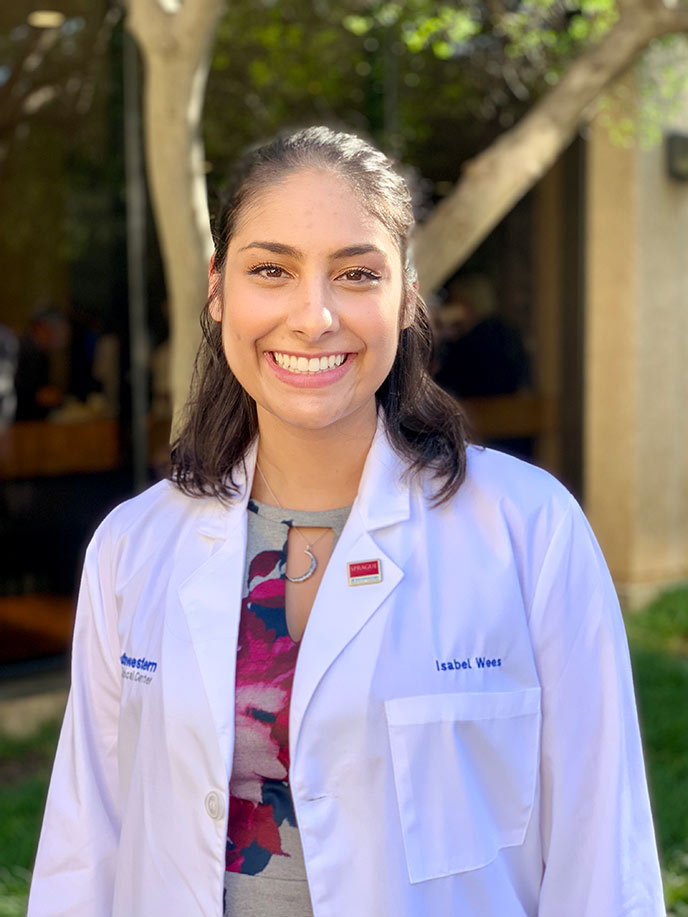 In the course, students were assigned patients to call two days after discharge from Clements University Hospital. Students made up to five calls daily and always identified themselves as medical students to patients. They used the same script to assess warning signs, as well as an algorithm and daily briefings with Internal Medicine physicians to determine if patients needed to return to the hospital. A physician was on call while students made the contacts so that if a student perceived a patient was not doing well, that doctor could respond quickly to that patient's needs. Patients who were advised to continue recovering at home were counseled on proper self-isolation procedures.
Dr. Reed said since students initiated calls, the elective took a proactive approach to engaging with patients. The students said many patients were appreciative of the follow-ups.
"This is a way to bridge the gap between when patients are treated in the hospital to when they see their primary care doctor. Some patients don't initially appear to be sick when they first come to the hospital, but over the first week or so, patients can deteriorate. We didn't want that to happen while they were at home and not have anyone to tell them to come back to the emergency room," Dr. Reed said.
A secondary aspect to the course included a multidisciplinary clinic that saw COVID-19 patients via telemedicine and included audiovisual encounters. One day per week students in the elective assisted in the clinic.
In addition to learning how to effectively use telemedicine, students said they valued the opportunity to learn about COVID-19 and maintain a link to patient care during a time they were unable to be in the clinic.
"In our daily debrief calls with attending physicians, we discussed how to talk about patient care and we also discussed the COVID-19 pandemic, staying up to date with all the studies and what's going on in the hospitals around the nation. So it's a really valuable educational tool for students," said Imran Murtuza, a third-year medical student who also collaborated on the pilot course.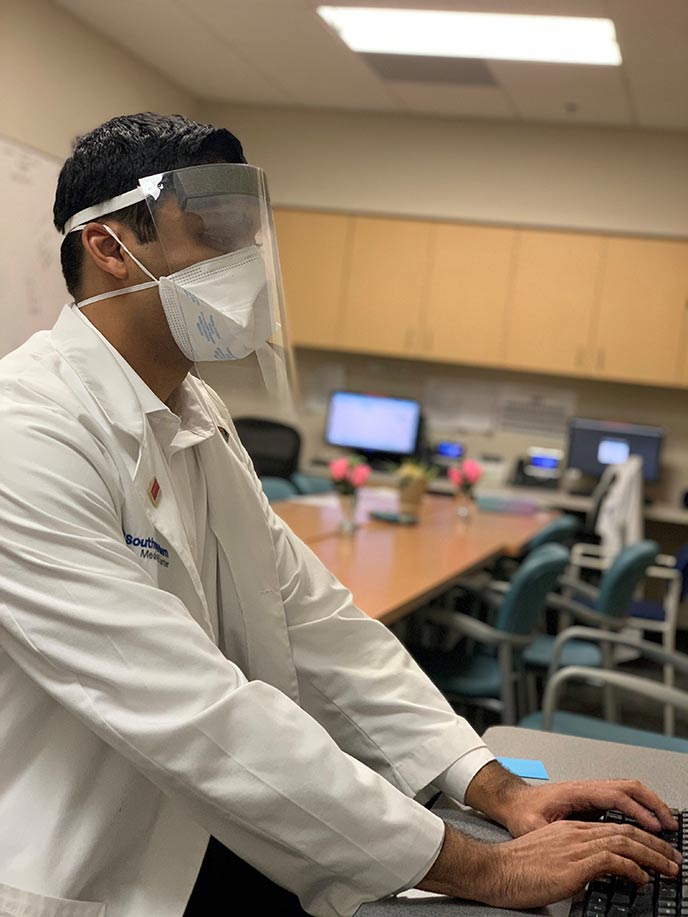 As a student pursing the Quality Improvement and Patient Safety track, Mr. Murtuza said helping to develop the course taught him valuable medical education and quality improvement skills.
"Honestly, this elective has been my greatest experience in medical school because I came here to learn to care for patients and with this course we've been able to learn on the go. We built this elective on the fly and, using an analogy from Dr. Reed, we basically built the plane while it was in the air," Mr. Murtuza said.
As quarantine restrictions eased in Dallas and at UT Southwestern, clinical rotations resumed in June for third- and fourth-year medical students. Ms. Wees said she has already experienced the benefit from the telemedicine course since returning to clinics.
"Now that I am back in clinics, there is still a lot of telemedicine being incorporated. So I am really glad that I had this exposure to it through helping create the elective," she said.
Once students returned to clinical rotations, the elective was ended in August. However, Dr. Reed said if another COVID-19 surge occurs and students are removed from the clinic, the course could be used again in medical education.