Join us in celebrating the recipients of the 2019 Watson Award, Leaders in Clinical Excellence Awards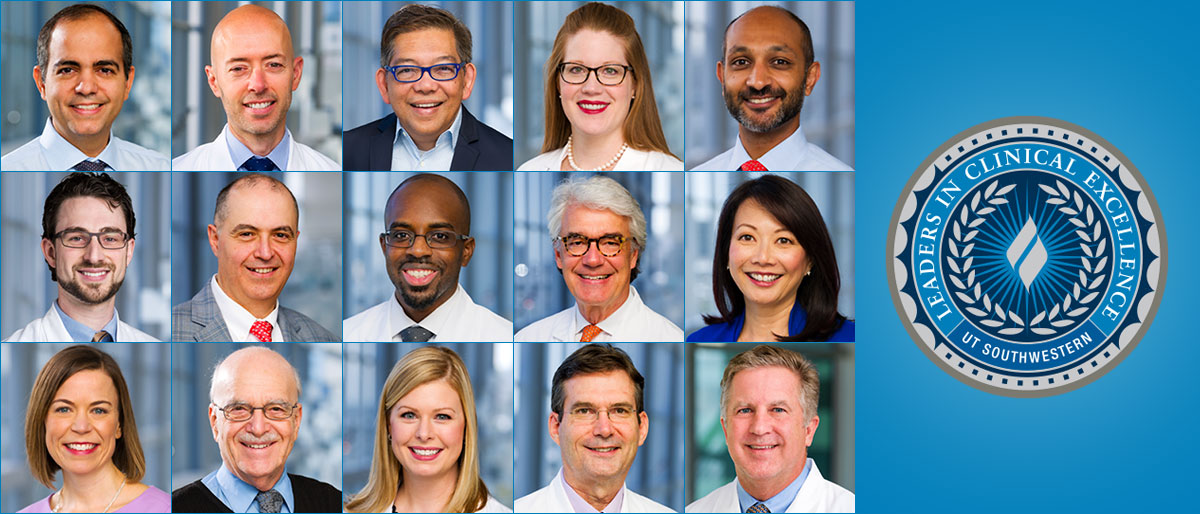 The UT Southwestern community is invited to join a celebration honoring the recipients of the second annual Leaders in Clinical Excellence Awards. This year's program incorporates the Patricia and William L. Watson Jr., M.D. Award for Excellence in Clinical Medicine, which remains UT Southwestern's highest honor for clinical care.
The Leaders in Clinical Excellence Awards were established last year by the Board of Directors of the UT Southwestern Medical Group to honor the exceptional contributions of clinical faculty to the care of our patients, to the education of the next generation of health care professionals, and to UT Southwestern overall.
Each of the 2019 award recipients serves as an inspiration to all of us in the delivery of care to our patients and in service to our institution.
The entire campus community is invited to celebrate the honorees on Wednesday, Nov. 6. The celebration will begin with an awards ceremony at 4:30 p.m., in the Tom and Lula Gooch Auditorium on South Campus. Afterward, the festivities will continue outdoors with an all-campus celebration on McDermott Plaza, featuring food, beverages, and live music from the M-Cats – a UT Southwestern community jazz band.
Please join us for the celebration on Nov. 6, and click through to read more about this year's Leaders in Clinical Excellence.