UT Southwestern recognized for commitment to diversity in health professions education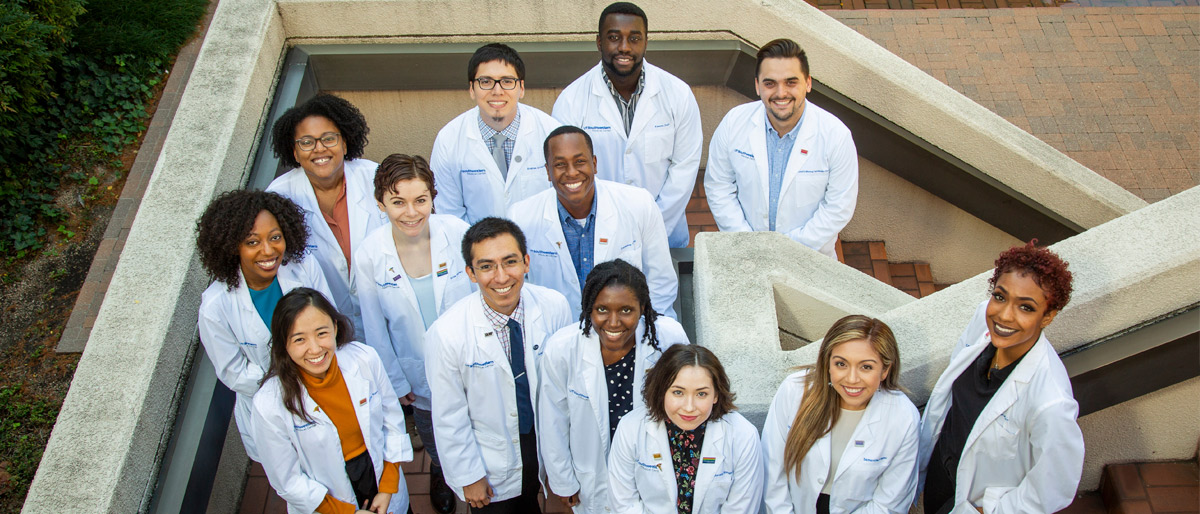 UT Southwestern has received the 2019 Health Professions Higher Education Excellence in Diversity (HEED) Award from INSIGHT Into Diversity magazine, the oldest and largest diversity-focused publication in higher education. This is the second consecutive year the University has received the national honor.
The annual award recognizes U.S. medical, dental, pharmacy, osteopathic, nursing, veterinary, allied health, and other health schools and centers that demonstrate an outstanding commitment to diversity and inclusion.
"It is only through a diversity of experiences and an inclusion of differing perspectives that we can truly flourish as an institution," said Dr. Marc Nivet, Executive Vice President for Institutional Advancement. "In receiving the award, we validate the emphasis that our leadership continues to place on making UT Southwestern somewhere that all members of the campus community are treated with dignity and respect. It's critical to our abilities to successfully educate the next generation, achieve scientific success, and deliver quality patient care."
One of the institution's top initiatives is the President's Council on Diversity and Inclusion, chaired by UT Southwestern President Dr. Daniel K. Podolsky. The Council, comprised of senior leadership and executives, supports diversity and inclusion strategies across the institution to help foster an institutional culture that values staff, faculty, and students for the differences they bring to UT Southwestern.
UT Southwestern's commitment to improving diversity in medicine spans all facets of the organization – from student recruitment and retention programs and addressing multicultural and women's health issues in the medical curriculum to leading community health outreach programs. This effort also involves offering employee business resource groups for Asian/Pacific Islander, African American, Hispanic/Latino, veteran, and LGBTQ faculty and staff.
Groups such as UT Southwestern's Offices of Student Diversity & Inclusion and Faculty Diversity & Development are responsible for recruiting and retaining the very best students and faculty to campus, while also implementing strategies to promote the growth and presence of women and underrepresented minorities. Moreover, the Office of Institutional Equity & Access advances a diverse, equitable, and supportive campus culture for staff and visitors.
Supporting these efforts is UTSW's long-standing commitment to investing in the next generation of physicians and scientists through internship programs that provide students hands-on experience. Since 1993, UT Southwestern has been a collaborating partner in the Dr. Emmett J. Conrad Leadership Program, an internship program sponsored by Texas state Sen. Royce West and named in honor of the renowned Dallas African American physician and educational advocate. The program helps UT Southwestern hire historically underrepresented minority college students from North Texas to explore careers in the sciences and health professions. In 2019, the number of UT Southwestern interns in the program doubled over the previous year.
Additionally, last year UT Southwestern launched its Summer Earn and Learn (SEAL) program, offered through the Texas Workforce Commission. The program provides work readiness training and a job for students ages 14-22 with disabilities.
INSIGHT Into Diversity magazine will feature UT Southwestern in the December 2019 issue alongside other Health Professions HEED Award institutions that include The Ohio State University College of Medicine, the Johns Hopkins School of Nursing, and the University of California, Riverside School of Medicine.