Harold C. Simmons Comprehensive Cancer Center
Harold C. Simmons Comprehensive Cancer Center, the only NCI-designated Comprehensive Cancer Center in North Texas, is a multidisciplinary program responsible for the cancer care and cancer research conducted at UT Southwestern Medical Center. Our mission is to reduce the impact of cancer today and to work to eliminate the threat of cancer in Dallas, North Texas, and the nation.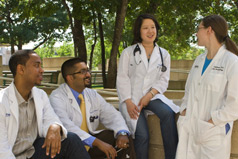 We have created educational and research programs that foster interactions across departments and build bridges between scientific discovery and patient care.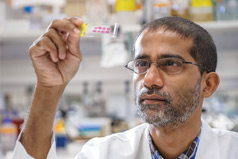 Since our founding in 1989 we have tripled the number of patients on clinical trials, and cancer drugs developed at UTSW are being tested in patients.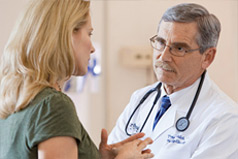 Simmons Cancer Center is at the forefront of cancer prevention, diagnosis, and treatment, and we continue to develop programs of excellence.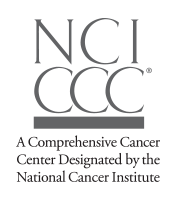 With NCI Comprehensive designation, Simmons Comprehensive Cancer Center is among the most elite cancer centers in the country. Such designation identifies Simmons as having the characteristics that enable excellence in patient care, in research, and in education and training. NCI designation is the gold standard for cancer centers. According to a recent study from the Dartmouth Institute for Health Policy and Clinical Practice, cancer deaths are 25 percent lower at NCI-designated cancer centers.
The only NCI-designated Comprehensive Cancer Center in North Texas