Take 5 with the Clinical Research Unit (CRU)
The Clinical Research Unit (CRU), formerly known as the CTRC, is a multipurpose, centralized institutional resource for clinical and translational investigators on campus. The CRU provides services for all stages of a research project, from protocol development to implementation to study closeout. The CRU's purpose is to provide clinical research space and services to investigators who need additional resources to complete their studies in a safe, ethical, and controlled environment. The CRU aims to be the gold standard of research service provision at UT Southwestern Medical Center.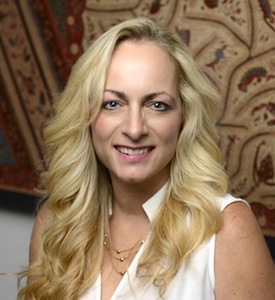 Barbi Lange is the CRU's Clinical RN Administrator. Barbi has recently taken on this position and has been doing a great job. She has been with UT Southwestern for more than 15 years, and has the experience and training to help you and your research be successful. The CTM is thrilled to have her.
In Your Own Words, What is the CRU?
The Clinical Research Unit is a blend of resources incorporating dedicated inpatient beds, two outpatient clinics, mobile coordinator services, and nursing services - all dedicated to providing quality research support in accordance with applicable regulations and standards.
The CRU was created to facilitate and enhance clinical and translational research activity within our campus, to foster research expertise and development among junior investigators, and to offer greater volunteer opportunities to our community.
Who Can Use the CRU?
The CRU may be used by any UTSW employee working on an IRB-approved protocol.
What Resources Does The CRU Offer?
The CRU provides a variety of services, including:
Comprehensive Research Coordination Support – including study recruitment, regulatory submission, budget and contract negotiation, and one-on-one training.
Laboratory Support – specimen collection, processing, shipping, and storage according to protocol specifications.
Nursing – research nurses available to support and implement research related activities.
Nutrition Services – including metabolic diets, controlled nutrient diets, nutrient analysis of menus, and nutrition consultation for study needs.
Pharmacy (Investigational Drug Services) – study agent handling including ordering, preparation, storage, and accountability.
How is Research Done in the CRU?
Interested investigators may initiate research projects at the CRU by requesting a protocol meeting. I recommend that investigators have a preliminary meeting before submitting any protocol for IRB approval so we may together identify potential issues. Should you decide to use our services, a detailed budget and plan will be created based on the discussions at the preliminary meetings.
Who Does the Research in the CRU?
Our research staff uses a team approach tailored to the needs of the Principal Investigator and the study team to provide care. Our multidisciplinary staff includes a Certified Medical Assistant, Licensed Vocational Nurses, Registered Nurses, a Registered Dietician and Dietary Technician. Working together, we can provide a safe and efficient research environment. Every study is unique, so the delegation of tasks is determined after thorough discussion with the investigator and his or her staff. Investigators can determine the services and level of effort needed to augment their own resources and expertise.
As the Clinical R.N., What is Your Job in the CRU?
I provide leadership and supervision of the CRU staff, ensuring smooth and efficient operations of the CRU. I am the first point of contact for investigators and other university staff, and work to resolve conflicts or address issues as they arise. Within my department I work with our senior management to define the future course and goals of our unit.
How Long Have You Been At UT Southwestern?
I joined UT Southwestern in 1999 as a Research Nurse/Study Coordinator in the Clinical Trials Office. During my career at UTSW, I have held numerous positions in the research sector, including Nurse Supervisor, Nurse Administrator, and Clinical Research Manager.
What is the Most Used Resource in the CRU?
At present the most used resource is probably the nursing. Our nurses assist in all facets of research activities, such as conducting study visits, IV infusions, and multiple PK sampling. I anticipate that as UTSW continues to transform, and the CRU infrastructure expands, we will be adding additional resource offerings to the campus. In previous years the provision of coordinator services as well as campus-wide training was more heavily used and it is my goal to build that up as a CRU resource.
Why Should Investigators Use the CRU?
The availability of outpatient and inpatient research facilities and support is vital for clinical and translational research. The CRU offers that availability, as well as a dedicated infrastructure that often is not otherwise possible. Furthermore, we provide an environment that recognizes the unique needs of the research volunteer.