Viva Tel Aviv!
By Micah Eades, MS2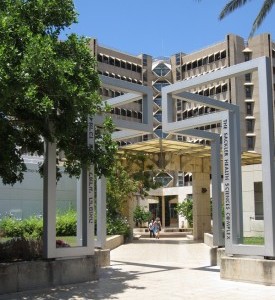 When I started considering how I was going to spend the summer after first year, the "last summer of my life", my college mentor told me, "go to the place where you would most like to go, and have a blast."
Well, that narrowed it down quite a bit because there has been one place that I've really wanted to visit – Israel! I quickly got to work finding cheap airfares on the internet and contacting my friend at Sackler Faculty of Medicine in Tel Aviv. She got me in touch with Professor Ilana Gozes, Director of the Adams Super Center for Brain Studies at Tel Aviv University.
Professor Gozes was impressed when she saw UT Southwestern on my CV. "I only accept the best," she said.
When I finally arrived in Tel Aviv, I found that I was given much respect and freedom within the lab. I was able to do my own background research, formulate an experiment, and begin carrying it out by working together with a post-doc in the lab named Avia. Our working chemistry was remarkably good, and we obtained significant results measuring protein expression levels in the hippocampus of mouse models of schizophrenia.
I had learned about a number of these proteins in my first year of medical school, including synaptophysin, a key component in small synaptic vesicles. It was cool to be able to apply the knowledge I had learned in class to actual research. With continued effort, my project may be included with other research for a publication.
Research in the Middle East is wonderful. I spent my mornings jogging along the Mediterranean coast, and my afternoon doing real time PCR in the lab. At the end of six weeks, I had collected useful data, and it was time to travel. I joined a 10-day Christian tour that traversed various historical sites throughout Israel. We swam in the Dead Sea, prayed at the Wailing Wall, slept in a kibbutz, treaded carefully next to a mine field on the Syrian border in the Golan Heights, and had an all around awesome time. I highly recommend the trip, because there is enough archaeology, history, and intrigue in Israel to put Indiana Jones to shame. Well, that's about it for now… Shalom!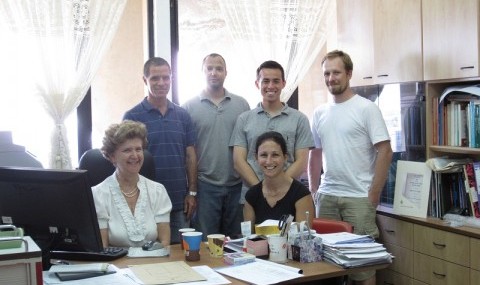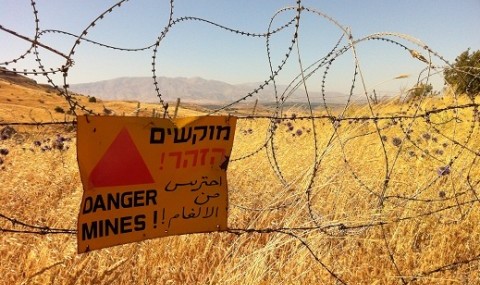 Feel free to contact me to learn more about summer research in Israel: micah.eades@utsouthwestern.edu