Heart transplant patient forever grateful
Tracy Cooper has a lot to be thankful for. He is part of a large, close-knit family, the proud father of 12-year-old Chloe, and in April, he married Lila Bartlett, the love of his life.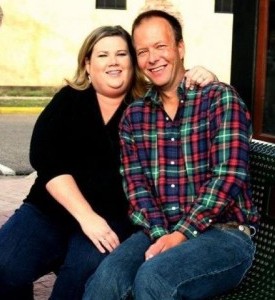 The 40-year-old Texan would not be here today if not for the life-saving heart transplant he received in 2010.
Cooper's nonischemic cardiomyopathy first presented itself in 2007 when he collapsed one night in his bedroom. He was rushed to a hospital in nearby Longview, where he flat-lined and later received a biventricular implantable cardioverter defibrillator.
Two years later, the device stopped working. Cooper recalled a doctor telling him, "You'll be like this for the rest of your life. There's nothing we can do for you."
Rejecting that diagnosis, the Marshall, Texas, resident sought a second opinion from cardiologist Samir V. Germanwala, D.O. The physician referred him to David Markham, M.D., at UT Southwestern Medical Center to be listed for a heart transplant.
"Dr. Germanwala said he preferred me to go to UT Southwestern because of the high transplant survival rates," Cooper said. "I looked at him like he was crazy. Heart transplant? Stuff like that don't happen to me."
In February 2010, Cooper was admitted to St. Paul University Hospital's ICU and upgraded to Status 1A on the heart transplant waiting list. A month later, with his clinical condition rapidly deteriorating, he received a HeartMate II LVAD as a bridge to a transplant.
"There was a time I didn't think I'd be bringing him home," said Linda Padgett, his mother.
Cooper credits Mariah Stone, RN Transplant Coordinator, for going the extra mile for him. "She's the one, through thick and thin, who stuck with me, saw me everyday, kept my spirits up, and got me whatever I needed. She's my girl," he said.
Stone called herself a very small part of the process.
"He made a profound impact on so many of us, specifically me, as we fought to keep his spirits up and keep him going until the right heart became available for him," she said.
Twenty days after receiving the LVAD, Stone announced they had found him a heart.
"I still get chills," said Padgett, Cooper's mom. "I've had four kids and there's never been a high like this before. I cried. I shook. I thanked Jesus. It was very emotional."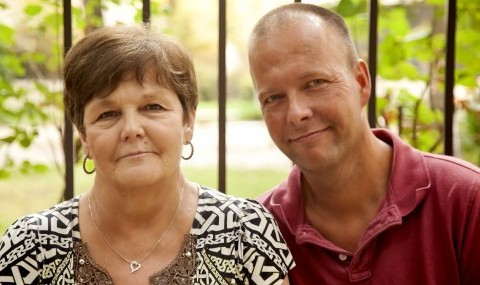 Before his transplant surgery, Cooper wrote a letter to then 10-year-old Chloe in case he didn't make it. He reminded his mom about the letter on his way into surgery.
"I just lost it," Padgett said. "I was holding it all in, and he mentioned the letter, and I lost it."
The surgery was a success. Chloe never received the letter.
"For the 100 days we spent in the hospital, we made friends with everybody – the nurses, the doctors, and the housecleaning staff," Padgett said. "We came to the right place."
"UT Southwestern saved my life—that's for sure," Cooper added. "I like to tell people I got a heart one year and gave it away this year."