Coming soon: Improved ovarian cancer screening
This year, nearly 23,000 women will be diagnosed with ovarian cancer. Another 15,500 will die from the disease, the deadliest form of gynecologic cancer.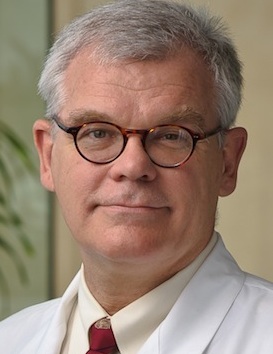 Screening is recommended for women who are at higher risk for the disease. These tests are useful in evaluating women who have symptoms of ovarian cancer. Yet there is no effective screening test for ovarian cancer for healthy, asymptomatic women.
The U.S. Preventive Services Task Force recently recommended that the two most commonly used screening tests – a blood test and an ultrasound to examine the ovaries – not be done on healthy, asymptomatic women. The panel said that screening has not proven to be effective in lowering the death rate and results in a high number of false positives, leading to unnecessary surgeries.
Ovarian cancer affects one in 71 women. When caught in the early stage, it is 85 percent curable. In about 80 to 85 percent of cases, it's found in later stages, when it's less curable.
Improved screenings for all women could be on the horizon, though.
"Researchers here are working on something better," said David Scott Miller, M.D., Professor of Obstetrics and Gynecology at UT Southwestern. "Two of our current studies could prove to be more effective at detecting ovarian cancer than the current screenings."
An IRB-approved study is currently enrolling participants at UT Southwestern. This study, led by Siobhan Kehoe, M.D., Assistant Professor of Obstetrics and Gynecology, is determining whether a more specific algorithm using CA-125, a cancer antigen in the blood, with pelvic ultrasounds as indicated, could be more effective at detecting the disease at an early stage.
To participate in the study, women should be between 50 and 75 years old, post-menopausal, and have at least one ovary. They should not have cancer and they should not have received chemotherapy for at least 12 months before enrolling in the study. They should be able to get to UT Southwestern for a CA-125 blood test annually - or more often as indicated - and possibly for a transvaginal ultrasound if indicated. Participants will need a gynecologist for follow-up care if indicated.
In the second study, Dr. Miller and David Rogers, M.D., Assistant Professor of Obstetrics and Gynecology at UT Southwestern, are examining tumor markers, molecules found in blood and tissue that may indicate a certain disease state, to see which ovarian tumors are benign or malignant.
Participants in the second study need to be 18 years old or older, be able to understand and agree to all the tests required for the study, and provide written consent. They also must agree to venipuncture. Only women who have not been referred to a gynecologic oncologist may enroll in the study. They must have a documented ovarian or adnexal mass with planned surgical intervention. Pregnant women may be eligible for the study.
Both studies are open. Learn more about our clinical trials and how to participate in one.
Symptoms of Ovarian Cancer
If you have these symptoms for more than two weeks, visit your doctor or gynecologist. These symptoms are common for many illnesses, not just ovarian cancer.
Abdominal bloating or swelling
Pelvic pressure or pain
Difficulty eating or feeling full quickly
Having to urinate more often or urgently.
More Information
For more information on ovarian and other gynecologic cancers, visit the Foundation for Women's Cancer or the American Cancer Society. If you have a question about gynecologic cancers or would like to make an appointment with a specialist at the Harold C. Simmons Comprehensive Cancer Center, please call 214-645-8300.