Breast cancer mammography and patient navigation services project gets boost in CPRIT funding
UT Southwestern is poised to span North Texas in an unprecedented effort to reach more underserved women at risk for breast cancer.
Working with the Moncrief Cancer Institute, UT Southwestern researchers have received $2.7 million in Cancer Prevention and Research Institute of Texas support to build a regional delivery model that increases local capacity to sustain comprehensive mammography and patient navigation in a widening swath of underserved counties.
Over the next two years, the new project will enable medical partners in five currently involved counties – Tarrant, Denton, Wise, Parker and Hood – along with 12 new counties to increase screening and facilitate timely referral to breast cancer treatment services, while developing tools needed to disseminate a sustainable program model across more than 14,000 square miles.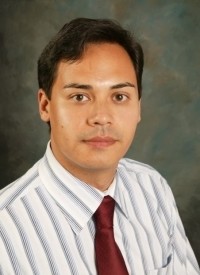 With earlier CPRIT support, the initial Breast Screening and Patient Navigation (BSPAN) program has successfully provided comprehensive mammography and appropriate follow-up services across the five North Texas counties. "Breast cancer is a critical public health problem in rural North Texas where residents face restricted access to health services, higher costs, fewer providers, reduced service and limited transportation options," said principal investigator and medical anthropologist, Simon Craddock Lee, Ph.D., Assistant Professor of Clinical Sciences. "There is currently an urgent need to help more women in North Texas to access guideline-based screening."
Faith Walker, who was seen through the BSPAN program, said this about her screening: "Moncrief is a godsend to me, really – a lifeline to me when you don't have insurance to go to the doctor. I can't thank them enough for all their help, and I'll never forget it."
The latest project – called BSPAN2 – allows UT Southwestern to expand the BSPAN partnership with North Texas civic groups, physician practices, community hospitals and churches in 12 additional counties while leveraging state and federal funds as a Texas Breast & Cervical Cancer Services contractor to provide culturally sensitive services across the region.
According to the latest figures, mammography rates in the 12 new rural counties are suboptimal: more than 74,000 screening-eligible women have not had a mammogram within the past two years. By evolving to a "decentralized design," UT Southwestern will be able to provide more than 6,700 screening mammograms, 6,100 diagnostic mammograms, and 2,300 biopsies, said Dr. Lee, a member of the Simmons Cancer Center's Population Sciences & Cancer Control program.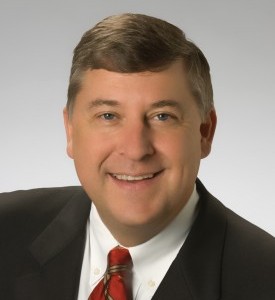 As part of the expansion, researchers led by Dr. Lee and Keith Argenbright, M.D., Associate Professor of Clinical Sciences at UT Southwestern and Medical Director of the Moncrief Cancer Institute, will work with county partners to match outreach and health promotion, screening and navigation services with local resources and county infrastructure. The emerging model is one that eventually could be "franchised" nationally as North Texas partners demonstrate "best practices" in rural breast cancer prevention, he said.
"For every $1 spent on breast cancer prevention by our BSPAN program, $2.70 is saved in health care costs for the state of Texas," Dr. Argenbright said recently in testimony to the Texas Senate regarding importance of state funding for the program.