Meet the Chief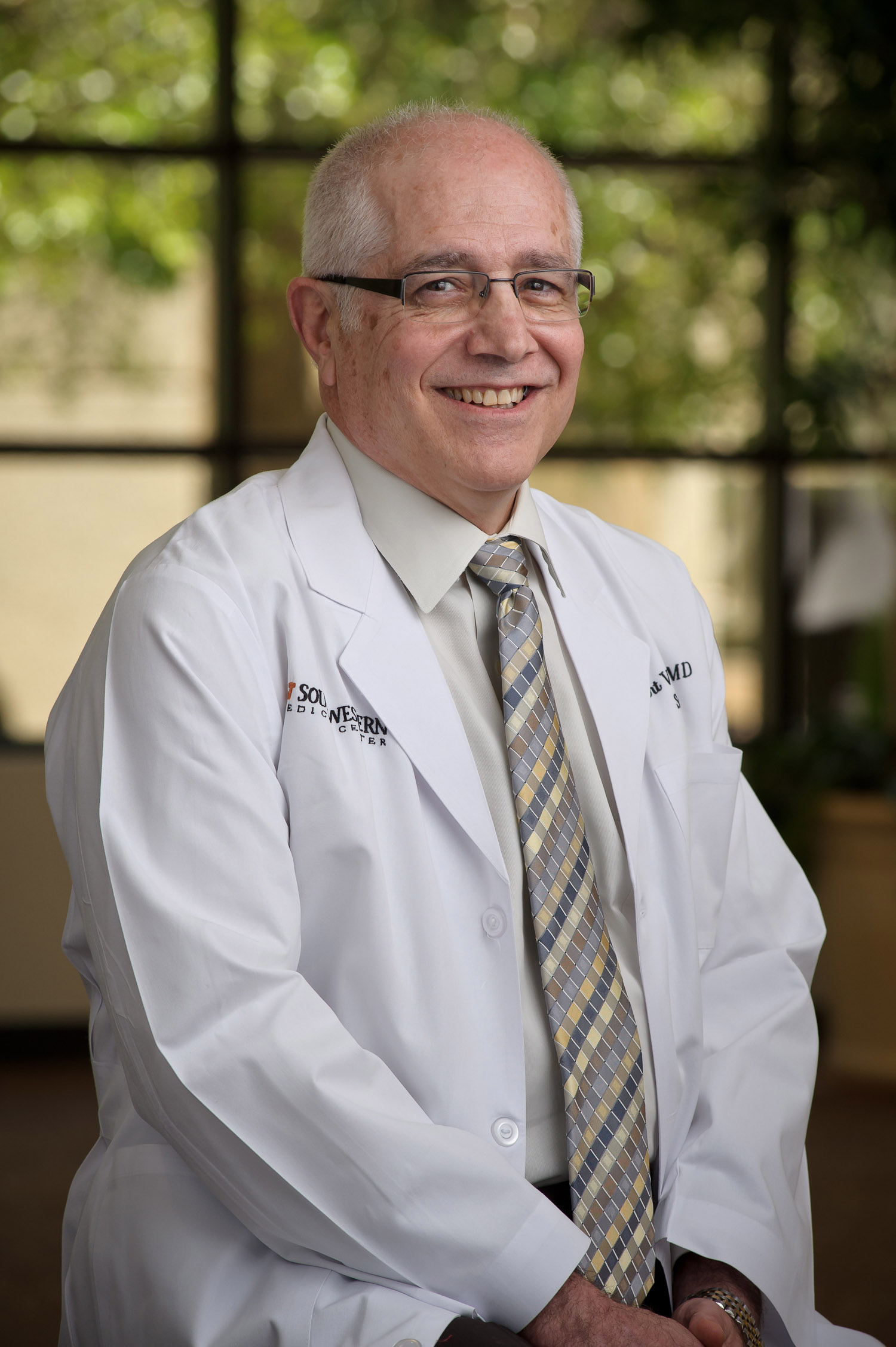 Robert Rege, M.D., Professor, is Interim Chief of the Division of Vascular and Endovascular Surgery at UT Southwestern Medical Center.
A man of many interests and talents, Dr. Rege left a distinguished career as Chief of Surgery at the VA Hospital/Lakeside in Chicago for new opportunities in Texas in 1998. Here, he has continued to make his mark in clinical practice, physician training, and research. Among his top priorities, though, is teaching, whether it's advanced techniques to surgery fellows or basic knot-tying to interns.
"Before you can be a good laparoscopic surgeon, you need to be a good surgeon. But first of all, before you can be a good technical surgeon, you have to make good decisions," says Dr. Rege. "The care of patients and surgical decision-making have to be taught – how to recognize disease and diagnose surgical disease, how to decide when to operate and when not to operate, how to make the decisions that are critical for a great outcome."
Dr. Rege also helps train the specialized nursing teams who assist with robotic surgery, as well as the anesthesia teams. Other collaborations occur when a patient has unique needs, as Dr. Rege illustrates with one particular case:
"Coming up, we will be doing a splenectomy on a young man with a disease called ITT, which causes his platelets to be very low. We do these all the time. But this young man is being treated by a pulmonologist here for pulmonary hypertension, a very great risk for surgery. So, why do we do the surgery? Because we have a very special cardiac anesthesiologist who is experienced in managing surgeries with these challenges. So, our collaborations allow us to take on patients for complex surgeries that can't be done in other hospitals," Dr. Rege says.