Meet the Chief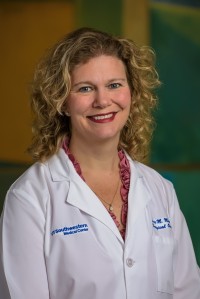 Rebecca Minter, M.D., Professor, is Interim Chief of the Division of Surgical Transplantation and the Alvin Baldwin Jr. Chair in Surgery at UT Southwestern Medical Center.
Dr. Minter earned her medical degree at UT Southwestern Medical School. She then completed both a general surgery residency and a molecular biology/gene therapy fellowship at the University of Florida College of Medicine.
Dr. Minter specializes in the surgical treatment of pancreatic disease, including pancreatic cancer, pancreatic cysts, and pancreatitis. She also has expertise in surgically managing malignant and benign diseases of the bile duct, gallbladder, stomach, and duodenum.