Faculty
John C. Mansour, M.D.
Associate Professor and Chief, Surgical Oncology
Mathew Augustine, M.D.
Assistant Professor
Rolf Brekken, Ph.D.
Associate Professor
Michael Choti, M.D., M.B.A., FACS
Professor
Deborah Farr, M.D.
Assistant Professor
James F. Huth, M.D.
Professor
A. Marilyn Leitch, M.D.
Professor
Patricio Polanco, M.D.
Assistant Professor
Matthew Porembka, M.D.
Assistant Professor
Roshni Rao, M.D.
Associate Professor
Aeisha Rivers, M.D.
Assistant Professor
Rohit Sharma, M.D.
Assistant Professor
Sam Wang, M.D.
Assistant Professor
Rachel Wooldridge, M.D.
Assistant Professor
Adam Yopp, M.D.
Assistant Professor
Volunteer Faculty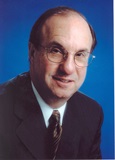 Charles Balch, M.D., Ph.D.
Adjunct Professor
charles.balch@utsouthwestern.edu
Charles M. Balch, M.D., has led a distinguished career as a clinical and academic surgical oncologist for the past 39 years, as a leading authority in both melanoma and breast cancer. He has also made significant contributions to laboratory research in tumor immunology and human T lymphocyte differentiation. He is author of more than 710 publications, which have been cited more than 21,000 times in the biomedical literature, and has lectured in more than 38 countries and most of the major academic centers in the United States.
Dr. Balch is the founding Editor-in-Chief of the Annals of Surgical Oncology, which is recognized as the leading journal in the world in its field, with more than 12,000 surgical and library subscribers. He is also the Editor-in-Chief for Patient Resource Cancer Guides, which distribute more than one million cancer guides (with 14 different titles) to cancer patients each year.
Dr. Balch is generally regarded as one of the leading melanoma experts in the world. He is the editor of Cutaneous Melanoma, regarded as the authoritative textbook on melanoma, now in its fifth edition. His contributions to the melanoma literature include more than 130 published articles, six books, and 152 book chapters or invited educational articles regarding his clinical investigations involving the natural history of melanoma, prognostic factors predicting clinical outcome, and standards of surgical treatment. He has published extensively on the conduct and methodology of clinical research.
In the area of breast cancer, he was one of the co-principal investigators of the only randomized surgical trial that compared Halsted radical mastectomy with modified radical mastectomy, and was one of the pioneers of skin-sparing mastectomies followed by immediate breast reconstruction.