Population Science and Cancer Control
Ensuring that the strategies for preventing and detecting cancer are as effective as possible.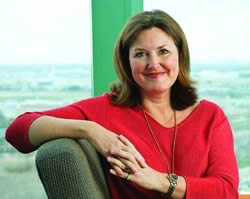 This developing program is focused on cross-cutting themes of cancer health disparities and community-based research, recognizing Dallas' great socio-economic and ethnic diversity, the fact that Parkland Memorial Hospital and its associated community clinics comprise Dallas County's safety-net hospital system, and the existing involvement and networks of UT Southwestern Medical Center researchers in low income areas in the Dallas-Fort Worth Metroplex.
The researchers in this program have specific emphasis on breast, cervical and colorectal cancers.
For more information on this program, please contact the program leader, celette.skinner@utsouthwestern.edu.
Program Themes
Cancer prevention and early detection
Urban safety-net and rural populations