Lung Cancer Scientific Program
Integrating the study of lung cancer molecular pathogenesis across Scientific Programs in the development of new lung cancer therapeutics
The Lung Cancer Scientific Program is focused on understanding the molecular pathogenesis of lung cancer and then using this information to facilitate identification and rationale development of new cancer therapeutics. In addition, the Program is focused on identifying patient and tumor molecular biomarkers to provide information on lung cancer behavior and therapy. In so doing, this Program maintains strong links to all of the other Scientific Programs which is demonstrated in multi-investigator projects, funding and publications.
For more information contact the program leaders, John Minna, M.D. and Joan Schiller, M.D.
Program Themes
Identify biomarkers of lung cancer that can be used to identify people at high risk of developing lung cancer, integrate these with other screening methods and use a combined approach for early diagnosis and 'personalized' prevention.
Identify and develop new lung cancer specific 'targeted' therapeutics based on identifying 'acquired vulnerabilities' in lung cancer pathogenesis.
Identify and test new (pre-clinical) therapeutics and their associated tumor molecular enrollment biomarkers to set the state for 'personalized medicine' – the right therapy for the right patient at the right time – including gathering biomarker information on large demographic datasets leading to CLIA-certified tests and new imaging.
Translate the findings of new targeted therapeutics and personalized medicine into early phase clinical trials which will include tumor analyses before and 'after' therapy (to study mechanisms of resistance).
How To Get Involved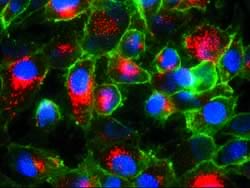 The Lung Cancer Scientific Program seeks additional physicians and scientists with broad understanding of molecular events leading to human cancers for further collaboration research projects.
Program meetings are attended by all investigators, postdoctoral fellows, students, and scientist-level technical staff, and are held every Thursday in the Hamon Center for Therapeutic Oncology Research, in conjunction with the Experimental Therapeutics of Cancer Scientific Program.