Cancer Cell Networks
Promoting research to increase understanding of the mechanisms in aberrant cell regulatory networks that support cancer initiation and growth
The goal of the Cancer Cell Networks Scientific Program is to expand our understanding of the pathways regulating cell growth and cell death and their derangement in tumor initiation and progression. Research conducted by program members ranges from the basic analysis of fundamental biological processes related to how cells recognize and respond to environmental signals and the changes in gene expression that follow to the analysis of altered states of these processes in cancer.
Specific aims of the program are to increase the awareness of the research on oncoproteins and tumor suppressor signaling and cell survival and cell death pathways and thereby encourage collaborative interactions within the program. We also aim to provide the basic science expertise for translational approaches to exploit aberrations in cell signaling and cell growth control pathways for diagnostic or therapeutic targets.
For more information contact a program leader: melanie.cobb@utsouthwestern.edu">Melanie Cobb, Ph.D. or james.brugarolas@utsouthwestern.edu\";")/*]]>*/.
Program Themes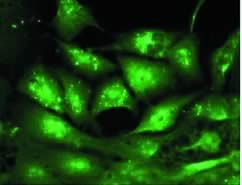 Define the mechanisms and pathways that integrate external and internal regulatory signals in cells.
Determine how aberrant behavior of these mechanisms and pathways are involved in cell transformation and tumorigenesis.
Facilitate interactions with translational and clinical scientists to develop strategies to test the therapeutic benefit of modulating the above components.
How To Get Involved
The Cancer Cell Networks Scientific Program seeks additional physicians and scientists to further collaboration focusing on large-scale unbiased interrogation of cancer cell regulatory systems based on established RNAi high-throughput screening (HTS) and opportunities to leverage results from functional genomics efforts.
Program meetings are attended by all investigators, postdoctoral fellows, students, and scientist-level technical staff. In particular, students from the Cancer Biology Ph.D. Program participate in the regular program meetings as a component of their weekly W.I.P. or Work In Progress.