Pediatric Hematology/Oncology Fellowship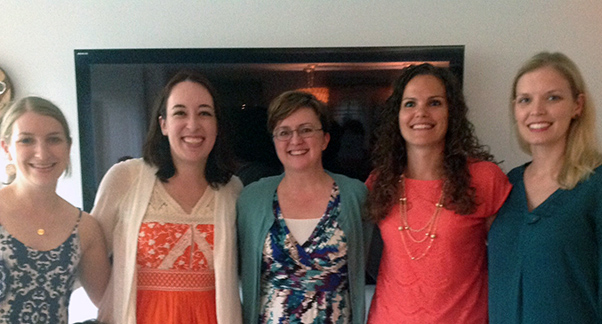 The Division of Pediatric Hematology and Oncology and the Pauline Allen Gill Center for Cancer and Blood Disorders, formerly known as the Center for Cancer and Blood Disorders (CCBD), provides an unsurpassed opportunity for clinical fellowship training.
Children's Health℠, our primary pediatric teaching hospital repeatedly has been ranked as one of the best children's cancer programs by U.S. News & World Report.
The Division prides itself on an atmosphere that welcomes new ideas, change, and creativity for fellowship education. The overall goals and objectives for pediatric hematology/oncology fellows are to gain extensive experience in the diagnosis and ongoing care of children with cancer and hematologic disorders, and to become researchers and teachers of pediatric hematology/oncology.
Research
Our Division includes physician scientists with funded and successful clinical and laboratory research programs. We provide the opportunity to obtain basic science research training at an institution that hosts a dazzling array of world renowned investigators, including numerous distinguished faculty who are members of the National Academy of Sciences, National Academy of medicine (formerly the Institute of Medicine), and Howard Hughes Medical Institute Investigators. Learn about our current fellows' research.
Many of our fellows receive clinical research training and many graduates of the UT Southwestern Clinical Research Scholars Program are Division faculty members.
UT Southwestern has an NIH-sponsored Clinical and Translational Science Award (CTSA) and provides opportunities for clinical research training in a Department of Clinical Sciences that has become the model for institutions across the nation.