Cell Biology Education & Training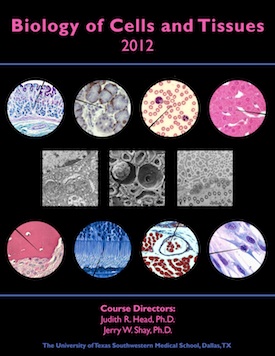 The Department of Cell Biology is committed to the training and career development of the next generation of biomedical researchers and physicians.
Through our Biology of Cells and Tissue course and laboratory, directed by Judith Head, Ph.D., we introduce first-year medical students to the divergent forms and functions of cells.
Our faculty members collaborate with UT Southwestern's graduate and M.D./Ph.D. programs to provide training and research opportunities in all aspects of cell and molecular biology. We are committed to mentoring future scientists and leaders in the scientific community and beyond. Our open-lab design and shared conference rooms and break rooms encourage exchange of ideas and cross-training.
Postdoctoral fellows and graduate students are a vital part of our cell biology community. While we welcome those with strong backgrounds in cell biology, molecular biology, biochemistry, and related fields, we also encourage students from physics, engineering, computer sciences, and math to apply. Breakthroughs often come from these interdisciplinary training opportunities.
Graduate students and postdocs are invited to meet and have lunch with our distinguished scientists, who are invited speakers from our Leading Edge and Cell Biology of Disease seminar series. Students and postdocs can present their own work in biweekly departmental Work in Progress Seminars (WIPS) and at our annual departmental retreat.
We are creating a vibrant and interactive community through our weekly departmental seminar/WIPS meetings, monthly birthday celebrations, annual retreat, and our coffee and popcorn machines.