UT Southwestern Library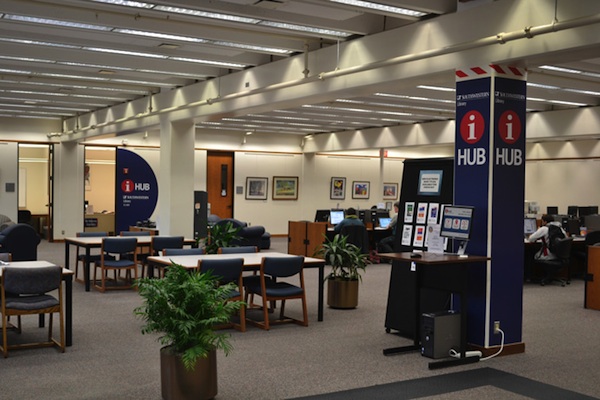 The UT Southwestern Medical Center Library supports the information needs of UT Southwestern's research, educational, and clinical activities. The Library maintains a large collection of electronic information resources, print archives, rare books, and materials concerning the history of medicine. It also offers assistance and training in using these resources.
The Library is available 24/7 to authorized ID badge holders (e.g., UT Southwestern faculty, staff, and students and residents and clinical faculty from Children's Medical Center and Parkland Health & Hospital System). Access for non-badge holders will be available on a limited basis by appointment only. To request such access, please complete the Ask Us form. The appointments are primarily intended for research assistance or Library group tours.
Electronic Resources
Electronic resources are freely available to on-campus individuals, whether in their offices or visiting the Library. UT Southwestern students, faculty, and staff may also access electronic resources from off-campus through EZProxy or Virtual Private Networking (VPN) software. Remote, phone, and email assistance is available.
Due to licensing restrictions, most electronic resources can only be accessed from off-campus by individuals who are directly affiliated with UT Southwestern.
Print Resources
The Library ended book circulation on August 19, 2013. Affiliated members may request items through the Library's interlibrary loan (ILLiad) system.