Select Training Opportunities for Graduate Students
These training programs are competitive, with limited numbers of trainees accepted each year. If you are a graduate student at UT Southwestern Medical Center and interested in any of the training programs listed below, please talk with your mentor and email the contact person listed for the specific program for application details.
Cancer Biology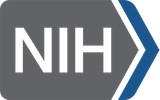 This predoctoral and postdoctoral training program emphasizes bench-to-bedside research encompassing state-of-the-art areas of cancer research. Along with training in the fundamentals of cancer research and sound scientific theory, trainees are provided access to methods in fundamental drug discovery using high-throughput chemical and genetic screens to define cellular networks, signal transduction pathways, DNA damage and repair responses, and nanomedicine-targeted therapeutic drug delivery using cell and animal molecular imaging.
The problem of cancer in the 21st century remains a national priority, and as such offers a substantive long-term career opportunity for the training of predoctoral and postdoctoral students. The goals of our program are to train top-quality scientists capable of conducting independent cancer research, to foster the intellectual, technical, and communication skills required to succeed in the academic or industrial arenas of today and in the future, and to provide an understanding of the basic, public health, and clinical problems of human cancer.
The ability of this training grant to bridge an existing outstanding foundation of faculty in Basic Science with newly developed Cancer Biology and Therapy Programs in the Simmons Comprehensive Cancer Center distinguishes it from a standardized general graduate and post-graduate educational program.
We have approximately 45 committed faculty trainers representing 16 different departments and centers at UT Southwestern. We have assembled a dedicated group of leaders that constitute the steering committee, along with administrative, intellectual, and financial support from the Director of the Cancer Center.
We have an integrated plan for the Cancer Training Program for both predoctoral and postdoctoral trainees that details all key steps in cancer education and training, including biomedical ethics and the responsible conduct of science. We recruit from a geographically broad range of pre-doctoral and postdoctoral applicants as well as underrepresented diversity trainees.
We have expanded and implemented our cancer didactic and journal-oriented courses, both basic and translational, as well as a monthly cancer center trainee meeting. We highlight our selected trainees' accomplishments and provide additional opportunities for these trainees in addition to our standard curriculum. These include opportunities to attend meetings, and special lunches to interact with visiting faculty and to interact with each other on a regular basis.
Contact: Jerry Shay, Ph.D. jerry.shay@utsouthwestern.edu
Cell and Molecular Biology Training Program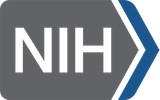 The interdisciplinary, student-focused Cell and Molecular Biology (CMB) Training Program fosters the development of Ph.D. scientists with the skills and resources necessary to succeed as independent researchers in this rapidly changing scientific environment. In response to this environment, the CMB Training Program at UT Southwestern is largely driven by the trainees.
The Program focuses on cellular and molecular biology as it applies to new basic scientific and medical advances, reflecting the research interests of the students and the laboratories in which they train. Emphasis is placed on developing critical thinking, acquiring the breadth of knowledge needed for the rapid pace of new scientific developments, understanding and applying novel technology to explore important questions, and the value of collaboration in all aspects of the scientific process.
The Training Program offers unique small group settings to stimulate thinking and discussion while evaluating basic and clinically oriented cellular and molecular research with application to human health. It also provides formal training in statistical analysis of biological data. Scientists equipped with these skills will make the high impact discoveries that enhance quality of life.
Students compete for positions in this Training Program by writing a research summary and personal statement about why they would like to participate. The application process is open to students in the second year of a Ph.D. program or in the first or second graduate-school year of the Medical Scientist Training Program.
Multiple training experiences for these trainees include a round-table journal club encompassing a broad range of scientific questions and methodologies; a faculty seminar series that combines a discussion of career path and cutting-edge research; and a retreat in which students present their ongoing research and plan the following year's activities.
Contact: Melanie Cobb, Ph.D. melanie.cobb@utsouthwestern.edu
Integrated Immunology Training Program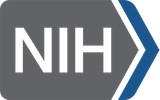 The Integrated Immunology Training Program (IITP) at UT Southwestern provides comprehensive training for graduate students, medical scientist trainees, and postdoctoral fellows for cutting-edge immunology-related research careers. The goal is to prepare exceptionally qualified individuals to investigate and resolve significant immune-related problems such as autoimmune diseases, allergies, infectious diseases, and immunodeficiencies.
IITP combines intellectually challenging didactic immunology courses, cutting-edge research projects, research presentations, a qualifying exam, seminars, journal clubs, and career development programs.
IITP faculty come from 12 departments and centers (Immunology, Microbiology, Pathology, Cancer Immunobiology, Internal Medicine-Rheumatology, Internal Medicine-Infectious Diseases, Biochemistry, Molecular Biology, Pediatrics, Neurology, Nephrology, and Ophthalmology) and are selected by their leadership role in either developing new immunology courses and/or curriculums, directing an immunology course, or strong commitment in training students and post-doctoral fellows. The IITP is supported by 11 administrative committees that function as part of the program in immunology.
Advanced training in immunology is essential for responding to global issues of re-emerging infectious diseases, an aging population suffering the ills of autoimmune diseases, and the recent unfortunate international threat of bioterrorism. The strong didactic courses offered by the Immunology Program provide in-depth coverage of these issues. The research tracks of the IITP faculty respond to these global challenges. Previous trainees have continued in academia and industry.
Contact: Lora Hooper, Ph.D. lora.hooper@utsouthwestern.edu
Mechanisms of Disease and Translational Science Training Program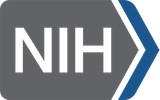 The interdisciplinary, student-focused Mechanisms of Disease and Translational Science Training Program fosters the development of Ph.D. scientists with the skills and resources necessary to succeed as basic and translational scientists in the future. It is an NIH funded Molecular Medicine T32 training program.
MoDTS students will focus on laboratory research that has the potential for translation. They will have new opportunities to study human diseases at the interface between basic and clinical sciences. They will be empowered to work with other members of scientific teams such as clinical researchers to spearhead the bidirectional translation of discoveries between the "bench" and "bedside" to improve human health. Emphasis is placed on developing critical thinking, acquiring the breadth of knowledge needed for the rapid pace of new scientific developments, understanding and applying novel technology to explore important questions, and the value of collaboration and teamwork in all aspects of the scientific process.
The Training Program offers unique exposure to basic, translational, and clinical research that will facilitate multidisciplinary team science. Students who are accepted into the Mechanisms of Disease and Translational Science Training Track compete for positions in this T32 Training Program in the first year of their Ph.D. training.
Contact: Helen L. Yin, Ph.D. helen.yin@utsouthwestern.edu
Molecular Biophysics Training Program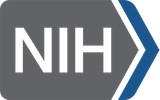 Biophysics – the application of techniques born in the physical, mathematical, and computing sciences to biological systems – provides a unique and interdisciplinary view into the biological world and have provided countless quantitative and detailed insights into the mechanisms, structures, interactions and dynamics of living cells along with their component macromolecules and pathways.
The Molecular Biophysics Training Program supports Ph.D. students with interests and backgrounds in physics, chemistry, and biology as they train with more than 30 faculty members conducting vigorous and multifaceted research programs in this exciting field. Using techniques as diverse as protein crystallography, NMR spectroscopy, microscopy, mass spectrometry, electrophysiology, and computational modeling, these groups seek detailed understandings of a wide variety of biological problems.
We also provide training for students interested in using mathematical and computational analyses to understand biological and biochemical processes via the Specialized Supplemental Ph.D. Curricula in Computational and Systems Biology.
Contact: Yuh Min Chook, Ph.D. YuhMin.Chook@UTSouthwestern.edu
Molecular Microbiology Training Program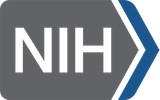 The National Institute of Allergy and Infectious Diseases of the National Institutes of Health has funded a five-year training program at UT Southwestern to support five graduate students and two postdoctoral fellows in a progressive Molecular Microbiology Training Program (MMTP).
The MMTP departs from conventional program- or department-based training to an interdisciplinary program that maintains a microbiology orientation while to including many other aspects of molecular and cell biology.
The diverse backgrounds of the 24 faculty trainers – a core group of established investigators with accomplished records and an expanding new faculty – are bound by the common theme of molecular and cellular microbiology. The training faculty comes from nine different medical school departments and centers.
The overall objective is to train students and postdoctoral fellows for research careers in the molecular basis of microbial pathogenesis, cellular microbiology, host defense mechanisms, vaccine development, and other related areas. Activities towards the Ph.D. degree include:
Required coursework, supplemented with multidisciplinary electives
Special training in the ethical conduct of science
Attendance at and participation in seminars, research forums, socials, and journal clubs
Achievement on a grant application style qualifying examination
Intensive research culminating in the doctoral dissertation
Postdoctoral fellows enroll in UT Southwestern's Certificate Program and can consolidate basic skills, develop independence in scientific thinking and research planning, obtain specialized training in writing, and learn new areas of basic scientific inquiry and technology (e.g., translational research). Fellows also are involved in teaching, presenting journal clubs and research seminars, and contributing to the general "ferment" that drives scientific progress.
We expect that trainees who complete this program will become skilled in applying contemporary approaches to solve important problems in the medical microbiological sciences, and in improving preventive and/or therapeutic intervention strategies.
Funded by: NIAID-NIH
PI/Program Director: Michael V. Norgard, Ph.D., Professor and Chair of Microbiology
Contact: Michael Norgard, Ph.D. michael.norgard@utsouthwestern.edu
Pharmacological Sciences Training Program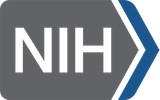 The Pharmacological Sciences supplemental Ph.D. curriculum is integrated with a course of study within any of UT Southwestern Medical Center's Ph.D. graduate programs. The interdisciplinary Pharmacological Sciences emphasis focuses on:
Molecular, physiological, and theoretical mechanisms of drug action
Drug discovery
Other areas of therapeutic innovation
Our goal is to provide a solid foundation for students who plan to pursue careers in any of these areas in academia, medicine, or industry. The supplemental Ph.D. curriculum is administered by the Cell Regulation Graduate Program and the Department of Pharmacology, but graduate students in any of the other programs on campus are welcome to participate. The Pharmacological Sciences curriculum is competitive, with a limited number of positions available each year.
Training
Required courses:
Signal Transduction, Parts 1 and 2 (3 units)
Mechanisms of Drug Action (3 units)
These courses can fulfill course requirements of some, but not all, graduate programs
Journal Club
Students are required to participate in a popular, weekly Pharmacology-based Journal Club led by faculty from the Pharmacology department. The Pharmacology Journal Club is an interactive class that permits students to present and discuss papers from various disciplines that have a connection to the pharmacological sciences. This class will have up to 15 students, 11 of which are on the Pharmacological Sciences Training Grant. The Pharmacology Journal Club is offered within the Biological Chemistry and Cell Regulation programs and accepts additional participants as space allows.
Outcomes of Past Trainees
During the past 10 years, 61 trainees have been supported by this grant. Of those, 31 have earned doctorates, 10 have earned M.D./Ph.D.s, and three have earned Master's degrees; 17 are still in training.
Average time to degree for the 31 appointees who earned a Ph.D. was 5.6 years.
7 are principal investigators in research-intensive institutions such as University of Pittsburgh, Furman University, UT Southwestern, Texas State
8 are postdoctoral fellows in institutions like UC – Berkeley, Harvard, UT San Antonio Health Science Center, Institute of the Foundation for Fundamental Research on Matter (AMOLF) in the Netherlands, UT Southwestern, Fred Hutchinson Cancer Research Center
4 are research staff in a research-intensive institution such as Vanderbilt, UT Arlington, Michael J. Fox Foundation, UT Southwestern
5 are employed in industry as researchers or sales and marketing of science-related products in companies like Onyx Pharmaceuticals, Molecular Templates, Genetech, Sigma-Aldrich, Bio-Rad Life Sciences
3 are in teaching careers in either K-12 or college level
1 is a scientific writer
1 is working in a non-science technical field
2 are searching for positions
Of the 10 trainees who earned M.D./Ph.D.s, all are working in academic medicine settings in institutions such as UC – San Francisco, Harvard and its associated hospitals, UC – San Diego, Cincinnati Children's Hospital, Children's Hospital of Orange County.
The three Master's students are all taking time away from academic pursuits, such as to raise a family.
Contact: David Mangelsdorf, Ph.D. david.mangelsdorf@utsouthwestern.edu