Cell and Molecular Biology Ph.D. Program
About the Cell and Molecular Biology Program
The Graduate Program in Cell and Molecular Biology provides a wide range of training opportunities for students interested in studying signal transduction mechanisms that facilitate intracellular and intercellular communication.
Students explore the regulatory mechanisms by which cells interpret and respond to signals generated by nutrients, hormones, neurotransmitters, physical stimuli, and specialized cell-to-cell contact systems. Current research within the Cell and Molecular Biology Program focuses on:
The structures and functions of important molecules such as receptors, second messengers, adhesion proteins, and cytoskeletal elements.
Cellular organelles including the nucleus, endoplasmic reticulum, Golgi apparatus, peroxisome, lysosome, and plasma membrane.
Sorting and processing of secretory and membrane-associated proteins.
Identification of novel signaling pathways, their functions, and how they integrate with other signaling pathways.
The Cell and Molecular Biology Program emphasizes interdisciplinary research, including the pharmacological sciences. Participation in advanced courses, journal clubs, and works-in-progress seminars, as well as intensive training in the development and performance of independent research projects contributes to each student's success.
Potential students should apply here to the interdisciplinary umbrella program within the Division of Basic Science. First-year students complete a core curriculum that includes a core course, three or four laboratory rotations, and training in the responsible conduct of research. Students who perform satisfactorily in the first semester core course are qualified to enter the Cell and Molecular Biology Graduate Program. The Program also administers a specialty curriculum in pharmacological sciences that is open to students from all of the basic science graduate programs.
Program Chair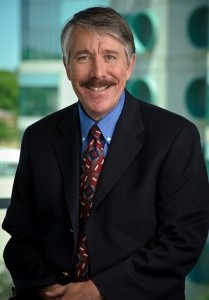 Paul Sternweis, Ph.D.
Professor, Pharmacology
Graduate School: Ph.D., Cornell University, 1977
Postdoctoral Training: University of Virginia School of Medicine
"My intent is to prepare our students to become future scientists who are passionate in their career and are ably prepared to conduct insightful independent research, to teach at any level in our educational system, and to communicate effectively their knowledge and understanding to nonscientists as well as colleagues."