Biomedical Engineering
About Biomedical Engineering
Biomedical engineering (BME) is an interdisciplinary science that employs engineering methods and approaches to define and solve biological problems. The UT Southwestern Medical Center BME Program emphasizes the development of advanced procedures and technologies that facilitate basic biomedical research as well as detecting, diagnosing, and treating disease and disability.
Biomedical engineering also has joint degree programs with UT Dallas and UT Arlington. Thus, the program offers a robust set of resources for biomedical engineering research and education.
The UT Southwestern BME Program features four research and teaching tracks:
The BME Program also supports and promotes research in Bioinstrumentation and Medical Devices through its collaborations with UT Arlington, UT Dallas, and other academic and industry partners.
The Biomedical Engineering Program has more than 40 faculty members from both basic science and clinical departments at UT Southwestern, with research covering a broad range of fundamental and applied bioengineering research. The BME Program promotes a collaborative, multidisciplinary environment, with a focus on the highest quality education and training for our students.
Students interested in joining the Biomedical Engineering Ph.D. Program can apply here to the umbrella program within the Division of Basic Sciences. First-year students complete a core curriculum that includes track-specific core courses, three or four laboratory rotations, and training in the responsible conduct of research.
A Message from the Program Chair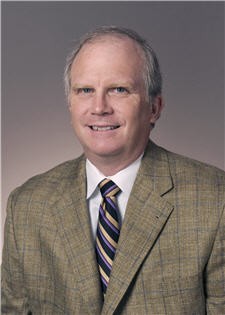 W. Matthew Petroll, Ph.D.
Professor, Ophthalmology
Graduate School: University of Virginia
Biomedical Engineering – the application of engineering principles and design concepts to medicine and biology – offers a range of opportunities to improve human health and well-being. The BME Graduate Program provides educational and research training in this rapidly growing field within a uniquely collaborative, multidisciplinary environment. With faculty performing research in both basic science laboratories and clinical departments on campus, the Program fosters translational bench-to-bedside advances in the understanding, detection, and treatment of human disease.
Students in the BME Program are directly involved in the development and application of cutting-edge biomedical technologies, novel experimental approaches, and advanced computational techniques. Our curriculum and research training are designed to prepare our students for distinguished careers in biomedical engineering research, teaching, and practice.