Students Emerging Academy of Leaders (SEALs)
Program Goals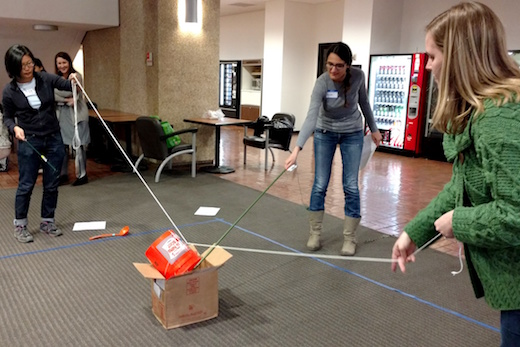 The Students Emerging Academy of Leaders (SEALs) workshop is designed to provide a platform for Mechanisms of Disease and Translational Sciences (MoDTS) and Medical Scientist Training Program (MSTP) students to develop skills necessary to be effective leaders in biomedical fields.
The workshop is structured into four modules covering Communication Styles, Networking, Remote Communication, and Developing Mentee and Mentor Skills. Each module includes didactic presentations, a networking dinner, and small group activities. Although none of these sets of skills can be fully taught in one two-hour session, the main objective of the SEALs curriculum is to help participants identify gaps in their own understanding and provide resources to facilitate further learning. This allows workshop participants to pursue the elements of our curriculum that are most personally relevant to them right now, while giving them resources that will help them over the course of their careers.
Participants will commit to attending all four sessions and to maintaining confidentiality. Participants will complete a Myers-Briggs Type Indicator® personality inventory assessment to better understand their own work style as well as others' preferences. Only aggregate and de-identified results will be presented during the workshop.
Please contact Ryan Laranger for more information. Email
Curriculum and Dates
Module 1: Communication Styles
Date: November 8, 2016
Module 2: Networking
Date: December 12, 2016
Module 3: Remote Communication
Date: February 16, 2017
Module 4: Developing Mentee and Mentor Skills
Date: TBD Spring 2017
Organizers