Leadership Emerging in Academic Departments (LEAD) Program for Junior Faculty Physicians and Scientists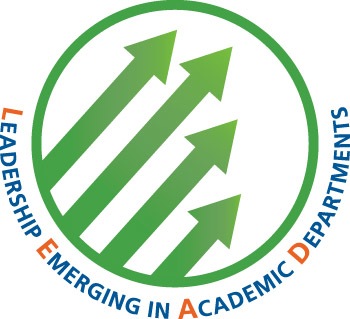 Learn to Lead!
Explore and Develop Your Leadership Potential
Program Goals
Leadership is about influence and the ability to make things happen, not just "being in charge." Therefore, leadership skills are critically important for faculty success at any stage of the academic career.
The new LEAD Program is designed for junior faculty who aspire to develop their leadership skills.
Curriculum includes modules in self-discovery, communication, influence, negotiation, difficult conversations, inspiring trust, and embracing diversity.
Format includes didactic courses, case studies, and experiential activities. Participants work with an executive coach and anchor the LEAD learning objectives with an individual Capstone Leadership Project.
LEAD Program Curriculum
The 2015 session comprises a December 2014 orientation session and nine monthly four-hour sessions that run one Friday afternoon each month from January–May and September–December 2015.
Capstone Leadership Project
Between February and October 2015, each LEAD Program participant will develop an individual Capstone project that identifies and proposes to address a current leadership, management, policy, or practice improvement challenge confronting his/her unit at UT Southwestern Medical Center (e.g., clinic, lab, research, or education team, division, department, or center).
LEAD Program participants will have considerable latitude to select problems of immediate relevance to their own professional practice and/or research and education. LEAD Program faculty provide feedback and refinements on proposed projects. It is not required that the Capstone project be implemented; however, a four-page proposal will be submitted to the Program Directors in October 2015 to satisfy the program requirement.
Eligibility
Assistant Professors (M.D.s, Ph.D.s, or equivalent) and Associate Professors (fewer than four years in rank) are eligible. Women faculty and underrepresented minority faculty are encouraged to apply.
Application
**Applications are not being accepted at this time.
The following materials must be submitted electronically to the Office of Faculty Diversity & Development (fdd@utsouthwestern.edu):
LEAD Affiliates
A list of directors, co-directors, faculty, and staff is available.
Cost
The LEAD Program is offered at no cost to the participants and their sponsors.
CME
The LEAD Program offers continuing medical education (CME) credits.