About Us – Meet Our Staff
Byron Cryer, M.D.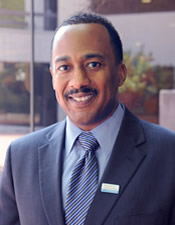 Byron Cryer, M.D., Associate Dean for the Office of Faculty Diversity & Development (FDD), graduated from Harvard College, and received his M.D. degree from Baylor College of Medicine.

He joined UT Southwestern Medical Center as an Assistant Professor of Internal Medicine in 1992. Dr. Cryer is currently Professor of Internal Medicine and holds the John C. Vanatta III Professorship. He is also a Councillor-At-Large for the American Gastroenterological Association Governing Board and past chair of the Association's Underrepresented Minorities Committee.

Dr. Cryer served as the Associate Dean for Minority Student Affairs for UT Southwestern Medical School from 1997 to 2011, gaining national recognition for increasing our African-American and Hispanic medical student populations. In 2011 Dr. Cryer was appointed as the Associate Dean to launch the Office of Faculty Diversity & Development. FDD expanded to include the Office of Women's Careers in 2012.
Christina E. Ahn, Ph.D.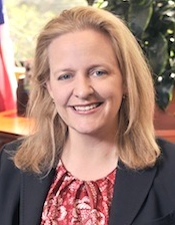 Christina E. Ahn, Ph.D., Director for the Office of Faculty Diversity & Development (FDD) and the Office of Women's Careers, earned her B.A. from Austin College and a Ph.D. from Eastern Virginia Medical School and Old Dominion University.

After her postdoctoral research training at Duke University Medical Center, Dr. Ahn transitioned into science administration and managed biomedical graduate education programs at the University of North Carolina at Chapel Hill from 2007 to 2008. In 2008, Dr. Ahn moved back to Duke where she had multiple roles, including research administration, management of a large cardiology research group, and directing the Chancellor's Clinical Leadership in Academic Medicine Program (CCHAMP) for faculty. In 2013 Dr. Ahn joined UT Southwestern as the Director of the FDD and Office of Women's Careers.
Thomas E. Moore, Ph.D.
Thomas E. Moore, Ph.D., Program Coordinator for the Office of Faculty Diversity & Development, earned a M.A. in 2010 from Virginia Polytechnic Institute and State University (Virginia Tech) in Urban Studies. In 2014 Dr. Moore earned his Ph.D. from the University of Florida's College of Education in Gainesville, Florida. His research on culturally relevant strategies to improve academic and professional success for faculty and students has led to several peer-reviewed publications. In 2015 he joined the Office to manage diversity and inclusion initiatives, as well as data-driven projects focused on the professional advancement of all faculty and trainees.
Greta Epps
Greta Epps serves as Senior Administrative Associate. She joined the Office of Student Affairs in 1994 and worked in the Office of Minority Student Affairs from 2002 to 2011, where she provided support and guidance to underrepresented minority medical students.

In 2012 she joined FDD to manage the day-to-day operations and coordinate logistical aspects of the Office's career development and diversity initiatives. Greta also supports the C.V. Roman Medical Society, the Dallas/Fort Worth Chapter of the National Medical Society, to promote UT Southwestern collaboration with the African-American physician community.
Daniel Marrufo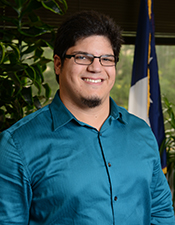 Daniel Marrufo is the Systems Administrator for the Office of Faculty Diversity & Development. Daniel is responsible for creating and maintaining data systems for all our reporting and publishing efforts.
He first worked in the Office as a 2013 summer intern through the Dr. Emmett J. Conrad Leadership Program. Daniel now works part-time here while he completes his master's in biomedical engineering at the University of Texas at Arlington.