Winter weather awareness and safety tips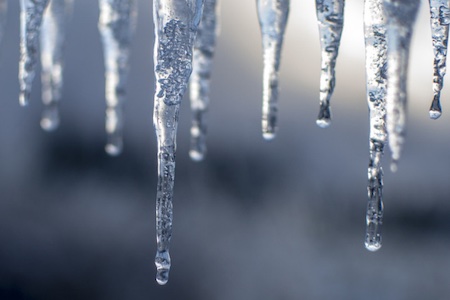 UT Southwestern places a high priority on ensuring the safety of our employees, patients, and guests on campus, and the critical work we do does not afford the opportunity for closure during inclement weather. Please be familiar with your department's emergency plans, and your department will communicate with essential personnel if any accommodations are necessary.
With winter weather fast approaching, please consider the following preparedness and safety tips:
Driving
Plan your route in advance and allow for plenty of time for your commute. Have a primary and alternative route in the event of an accident or road closure.
Avoid distractions while driving in rainy, snowy, or icy conditions.
Keep extra clothing, water, and food with you, along with a flashlight, cellphone charger, and blankets.
Ensure your vehicle is ready for winter weather by:

Confirming your tires have good tread and are well inflated;
Keeping a minimum of a half-tank of gas in case of traffic delays along your travel route;
Keeping an ice scraper in your vehicle;
Using a wintertime mixture in your windshield wiper fluid tank; and
Checking your antifreeze level.
Travel on Campus
Use roadways and walkways that have been cleared and treated.
Be attentive to warning signs about closed sections of campus.
Please note the Campus Connector and the top level of all parking garages close during winter weather with snow and ice.
Wear solid-sole shoes with a good grip; avoid heels or shoes with smooth soles while walking outdoors. Take your time walking, use short steps, and place your whole foot down at once or shuffle your feet.
Avoid walking through puddles even if the water does not appear to be frozen.
Winter Weather Safety Activities Across Campus
Facilities Management, the Office of Safety and Business Continuity, Parking Services, and the University Police are committed to making UTSW as safe as possible. Here are some things being done to increase safety across our institution during freezing precipitation:
Road brine (a liquid mixture of water and salt) or salt is applied to primary roadways and walkways to help prevent ice accumulation.
Snow/ice treatment crews are being staged on campus to start mitigation activities in the event of ice or snow accumulation.
University vehicles are prepared and ready to clear roadways.
Information signs are placed around our facilities to make pedestrians aware of areas that are closed, such as the Campus Connector bridge and the top level of parking garages, as necessary.