Play nice with fireworks!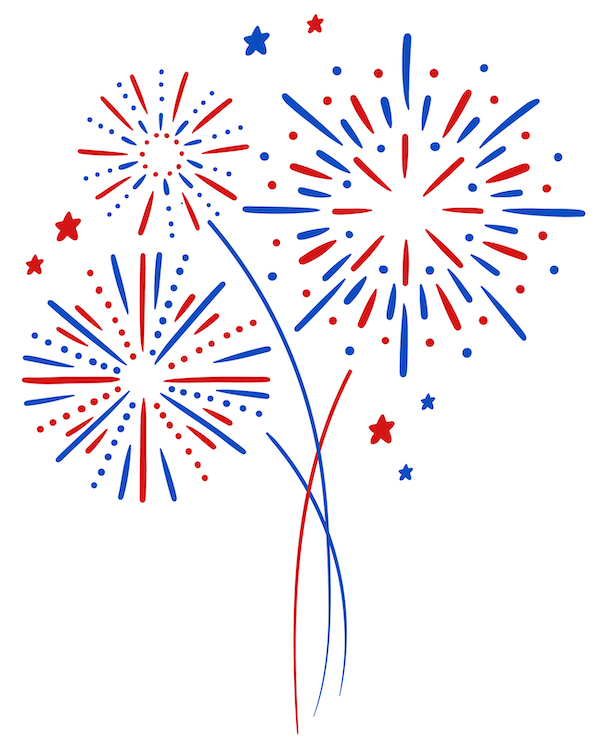 Independence Day is a celebration of the founding of our country, as well as many other activities such as barbecues, spending time at beaches and pools, and fireworks displays.
Before you light those fuses and watch the "bombs bursting in air," take the time to consider the safety of everyone around you, most importantly your own. According to a USA Today article, "in 2020 an estimated 15,600 people were hospitalized with injuries related to fireworks – the highest number in 15 years." In recent years, a few high-profile cases of fireworks injuries have pierced the public consciousness:
New York Giants football player Jason Pierre-Paul loses two fingers in an accident (2015).
Tampa Bay Buccaneers football player C.J. Wilson loses two fingers in an accident (2015).
Columbus Blue Jackets hockey player Matiss Kivlenieks dies at age 24 (2021).
To minimize the risk of being injured, consideration and attention should be given to the following tips:
Leave it to the pros, as it is safer to watch a fireworks show.
Never allow young children to play with or ignite fireworks.
Do not try to re-light malfunctioning fireworks or sparklers; soak them in water and throw them away.
Douse used fireworks with water to prevent a potential fire.
Be mindful of alcohol consumption and do not use fireworks while impaired.
Please review the fireworks laws in your area prior to buying or using them. Fireworks are not permitted in many cities and towns in Texas, and it's illegal to purchase, use, or possess fireworks in Dallas and most of the Dallas-Fort Worth area, with fines up to $2,000 per violation.
For more information about fireworks safety, please visit the Consumer Product Safety Commission. The Office of Safety and Business Continuity wishes all our employees a fun and safe Fourth of July, so you can continue to provide world-class teaching, research, and patient care at UT Southwestern!