Graduate student wins HHMI Gilliam Fellowship for cancer treatment research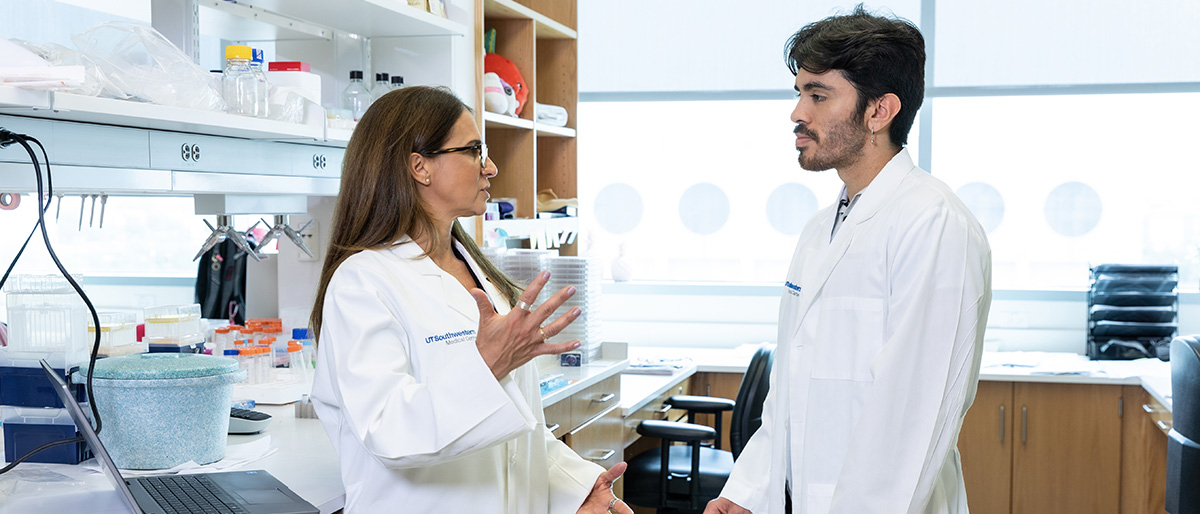 Roy Garcia dreams of improving cancer treatment by targeting the tryptophan metabolic pathway. Now his 2023 Gilliam Graduate Fellowship for Advanced Study from the Howard Hughes Medical Institute (HHMI) brings him one step closer to fulfilling his research goal.
Tryptophan is an essential amino acid that comes from dietary animal and plant proteins in foods that include milk, tuna, chicken, peanuts, bananas, and oats.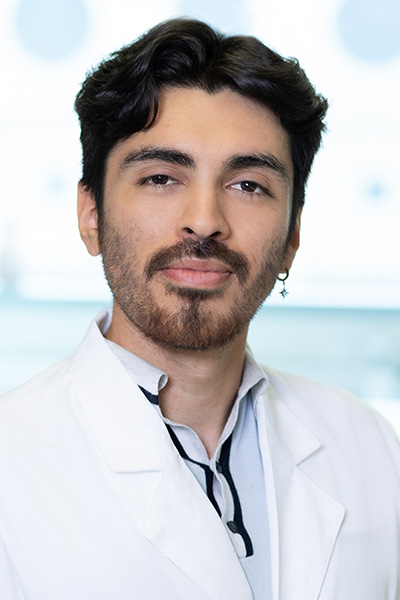 Mr. Garcia is a third-year graduate student in the lab of Maralice Conacci-Sorrell, Ph.D., Associate Professor of Cell Biology and a member of the Harold C. Simmons Comprehensive Cancer Center. The two represent one of 50 student-dissertation adviser pairs across the country selected for 2023 Gilliam Fellowships, which provide $53,000 annually for up to three years.
The program's goal is to increase diversity among scientists interested in leadership roles, particularly as faculty members at colleges and universities. According to the HHMI, selection as a Gilliam Fellow reflects the scientific and leadership promise of the student as well as the quality and commitment of the institution's mentoring environment.
"Roy Garcia is excited to pursue a challenging project that has the potential to someday help patients with advanced colorectal cancer. With his dedication to rigorous, unbiased research, he is a pleasure to mentor," Dr. Conacci-Sorrell said. "His recognition as the University's newest Gilliam Fellow shows he is a great example of the education and research underway at UT Southwestern. The mentoring activities this grant supports will make our campus even more welcoming."
"It is an honor to be selected as a Gilliam Fellow and to join a community dedicated to the diversity, equity, and progress of science," Mr. Garcia said. "Dr. Conacci-Sorrell has consistently been an incredibly supportive mentor. During our weekly meetings, she has helped troubleshoot experiments, interpret confusing data, and guide me in the right direction."
The grant includes $36,000 for Mr. Garcia, a $10,000 institutional allowance, $4,000 in discretionary funds, and $3,000 to Dr. Conacci-Sorrell to support inclusion efforts at the graduate level.
HHMI created the Gilliam Fellowships for Advanced Study in 2004 in honor of the late James H. Gilliam Jr. A charter Trustee of HHMI, Mr. Gilliam was a respected business and civic leader who spent his life nurturing excellence and diversity in science and education.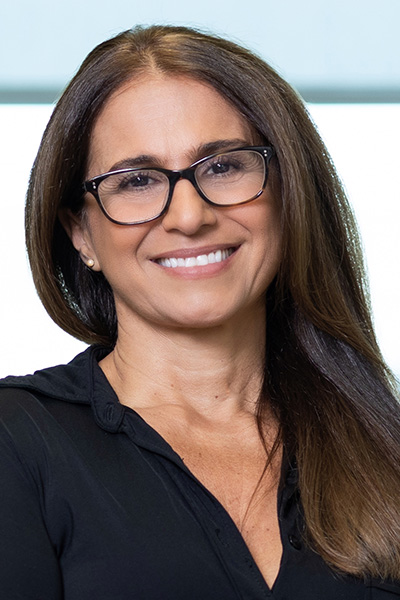 The Sorrell lab had already made many contributions to understanding the basic science of tryptophan metabolism, including how tumors use the amino acid to fuel growth, when Mr. Garcia did a graduate school rotation with the team.
"I became drawn to these findings and their relevance to cancer progression," he said. "In addition, cancerous growths use tryptophan metabolism to manipulate the environment around the tumor to selectively enhance their own biological fitness, which I found fascinating." That part of the puzzle represented a new direction for the lab, and Dr. Conacci-Sorrell was extremely supportive of the expansion, he added.
"Additionally, as a student in the Mechanisms of Disease and Translational Science (MoDTS) graduate school track, I've had the opportunity to be exposed to patient care during a clinical rotation under David Gerber, M.D., a noted cancer specialist and researcher. This experience motivates me even more to pursue research that I hope will eventually help pave the way toward better treatments for patients," Mr. Garcia said.
Dr. Gerber, Professor of Internal Medicine and in the Peter O'Donnell Jr. School of Public Health, is also a member of the Simmons Cancer Center.
Mr. Garcia praised his mentor's support for community service. He volunteers with a group called Sibs in Science that pairs minority high school students interested in STEM (science, technology, engineering, and math) with "big sibling" graduate students. Now he is working to create a new bilingual organization to help parents from diverse backgrounds understand higher education.
"As a child of immigrants myself, I know how difficult it is for parents to advise their children if they do not understand how to navigate academia," Mr. Garcia said.
He is the first college-educated person in his family. "While incredibly supportive of my aspirations, my immediate family was not always able to understand or assist me in navigating the unpaved road," Mr. Garcia said.
Instead, his family shared other life lessons.
"I learned the value of labor from helping relatives pick strawberries in the hot, summer sun during my vacations from school. I learned the virtue of genuineness from my immigrant grandfather's desire to live the most honest life he could. And I learned the necessity of community and teamwork from the way we all lived in support of one another," he said.
Mr. Garcia grew up in California and earned his undergraduate degree at the University of California, Santa Barbara, where his mentor, Carolina Arias, Ph.D. – now a group leader in infectious disease at the Chan Zuckerberg Biohub in San Francisco – taught him that passion is more valuable than being inherently skillful.