UTSW sleep researcher's massive, two-continent investigations into the mysteries of sleep win Breakthrough Prize
Masashi Yanagisawa receives award for discovering the role of the protein orexin in narcolepsy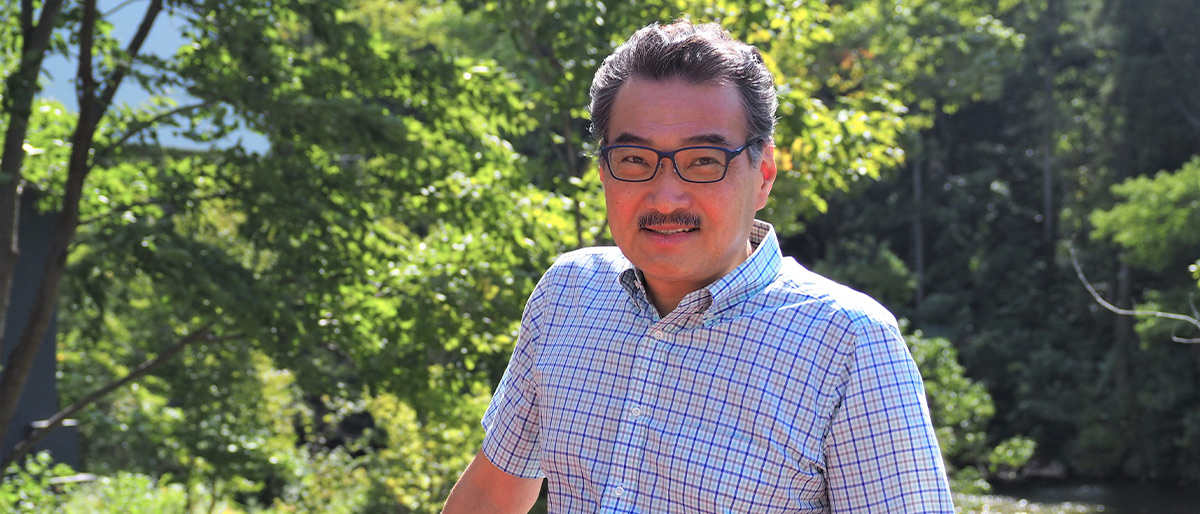 UT Southwestern sleep researcher Masashi Yanagisawa, M.D., Ph.D., has won the Breakthrough Prize in Life Sciences for his discovery of the cause of narcolepsy in work that has led to new treatments for this condition that results in dangerous daytime sleepiness.
Dr. Yanagisawa was honored along with Emmanuel Mignot, M.D., Ph.D., of Stanford University, who made the same discovery independently. The five $3 million Breakthrough Prizes announced for 2023 are the world's most lucrative science awards. Dr. Yanagisawa is now a part-time Professor of Molecular Genetics at UTSW, where he worked as a full-time faculty member for nearly a quarter century and conducted the prize-winning work. He also is a member of the faculty at the University of Tsukuba in Japan.
"I'm deeply honored to get this award, which recognizes not only our work but the field of basic sleep research," said Dr. Yanagisawa, adding that the research atmosphere at UT Southwestern fostered innovation.
According to the Breakthrough Prize Foundation, Drs. Yanagisawa and Mignot showed that central to the disease narcolepsy is the protein orexin, which ordinarily regulates wakefulness. In some animals, such as dogs, narcolepsy is caused by a mutation affecting the neural receptor that orexin binds to; but in humans, the disease is triggered by the immune system attacking the cells that produce orexin – probably "mistaking" it for a viral particle. Drs. Mignot and Yanagisawa's discoveries have led to treatments shown to relieve the symptoms of narcolepsy, as well as enabling the design of sleep-inducing drugs, the Foundation's statement said.
"This research has the potential to help the millions worldwide who suffer from debilitating sleep disorders," said Daniel K. Podolsky, M.D., President of UT Southwestern. "Dr. Yanagisawa arrived at UT Southwestern in 1991 having already identified the potent vasoconstrictor endothelin as a graduate student at the University of Tsukuba. In 1996, he initiated a systematic search for endogenous ligands of 'orphan' G-protein-coupled receptors, resulting in his orexin discovery. We are so proud to have him as a colleague and congratulate him on this honor."
UT Southwestern Nobel Laureate Michael S. Brown, M.D., Professor of Molecular Genetics and Internal Medicine, spoke of the legacy of research excellence at UTSW that led to three Breakthrough Prizes.
"Masashi is the second member of our Department and the third member of our faculty to receive a Breakthrough Prize," Dr. Brown said. "These three winners did all of their Breakthrough work at UT Southwestern. There aren't many academic medical centers that can claim three Breakthrough winners."
Nobel Laureates realized potential
Dr. Brown and Joseph Goldstein, M.D. – who shared the 1985 Nobel Prize in Physiology or Medicine for their discovery of an LDL receptor that regulates cholesterol – recruited Dr. Yanagisawa to UTSW in 1991 as a tenured Associate Professor of Molecular Genetics and a Howard Hughes Medical Institute Investigator (HHMI). Dr. Goldstein, who runs a joint laboratory with Dr. Brown, is Chair of Molecular Genetics and Professor of Internal Medicine. (The University is celebrating the 50th anniversary of the Goldstein and Brown scientific partnership next month.)
"We heard Masashi give a talk in Madrid when he was 30 years old and were incredibly impressed with him," Dr. Goldstein said. Their recruiting began at dinner that night, and within a year, Dr. Yanagisawa had settled in at UT Southwestern.
"His research is like a work of art. It's spectacular and innovative while at the same time thorough and rigorous," Dr. Goldstein said.
"I am deeply grateful to them, since my move to UTSW has entirely shaped my career as a scientist," Dr. Yanagisawa said. "I was so fortunate at UT Southwestern that I had very solid and secure research support, having continuous HHMI funding and the encouraging, friendly, but critical mentorship from Drs. Brown and Goldstein. That provided me with true psychological freedom to pursue science that I genuinely deem interesting and exciting without worrying too much about funding and position."
Origins of orexin discovery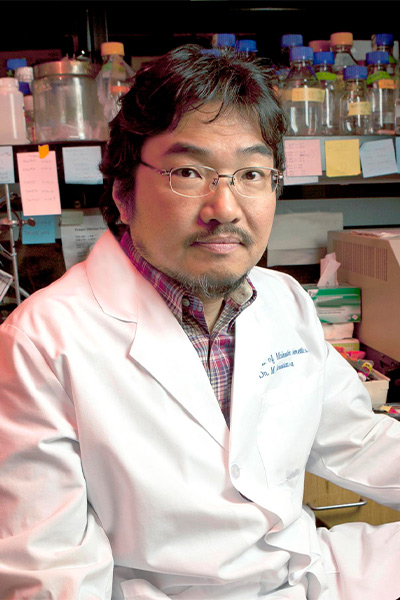 Dr. Yanagisawa discovered orexin in 1998 when he was a full-time UTSW faculty member. In 1999, he showed that orexin deficiency causes narcolepsy, leading to new vistas in sleep research and to a better understanding of the brain's sleep/wake switching mechanisms.
More than a decade ago, recognizing that the fundamental mechanism of sleep homeostasis still remained a mystery, Dr. Yanagisawa launched an ambitious two-continent, large-scale forward genetics program to screen for sleep/wake abnormalities in mice, encouraged by discussions with UTSW Neuroscience Chair Joseph Takahashi, Ph.D., also an HHMI Investigator and a specialist in the study of the body's clocks and in forward genetics.
"My many discussions with Joe Takahashi were a major factor for me to launch the high-risk, high-return project of sleep forward-genetics in mice. I am deeply grateful to Joe for the scientific discussions that continue to this day," Dr. Yanagisawa said.
That ongoing project has led to the identification of several new genes considered of great importance in the regulation of sleep.
Legacy of research excellence
Dr. Yanagisawa's Breakthrough Prize continues a legacy of research excellence at UT Southwestern, with his honor now the third Breakthrough award for the University. In addition, the institution's faculty has received six Nobel Prizes and includes 26 members of the National Academy of Sciences, 17 members of the National Academy of Medicine, and 14 Howard Hughes Medical Institute Investigators.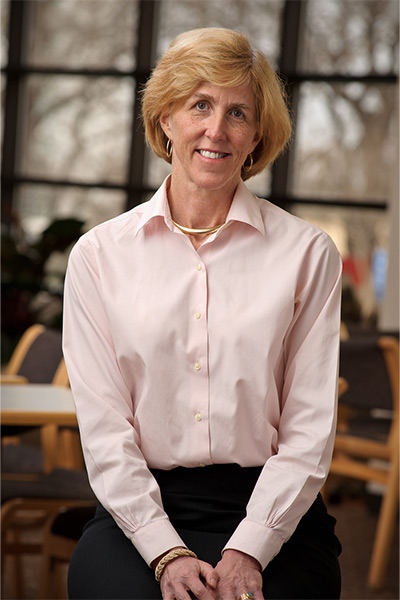 UT Southwestern's first Breakthrough Prize in Life Sciences recipient was geneticist Helen Hobbs, M.D., (2016), Director of the Eugene McDermott Center for Human Growth and Development and Professor of Internal Medicine and Molecular Genetics. She received the award in recognition of transformative genetics research techniques she developed and used to identify key genes involved in lipid metabolism and fatty liver disease.
Biochemist Zhijian "James" Chen, Ph.D., Professor of Molecular Biology and Director of the University's Center for Inflammation Research, received the 2019 Breakthrough Prize in Life Sciences for his discovery of the cGAS enzyme that launches the body's immune defense against infections and cancers. That enzyme patrols the cell's interior and triggers the immune system in response to DNA.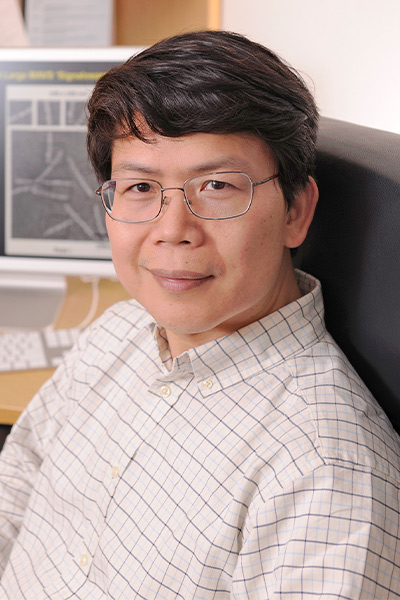 "I always deeply admired the research work of the two previous Breakthrough Prize winners from UT Southwestern, Helen Hobbs and James Chen. So being recognized by the same prize means a lot to me," Dr. Yanagisawa said.
He emphasized that UT Southwestern provides a rare research environment that includes top scientists, where talented researchers can flourish.
"Although UT Southwestern Medical Center has long been a large, internationally renowned academic medical center, it still retains a 'small-school spirit' in my view. Rather than competing with each other, people cooperate with each other for the benefit of our school," Dr. Yanagisawa explained.
The Breakthrough Prize Foundation's founding sponsors include Sergey Brin, Priscilla Chan and Mark Zuckerberg, Julia and Yuri Milner, and Anne Wojcicki.