Jiang, Siegwart elected to AIMBE College of Fellows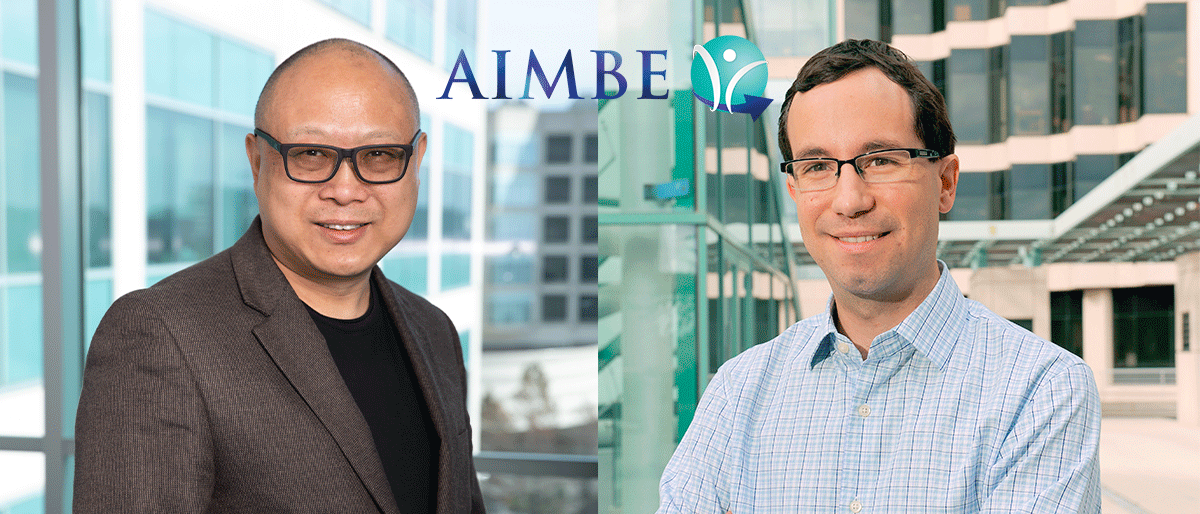 Two UT Southwestern faculty members have been elected to the American Institute for Medical and Biological Engineering College of Fellows, a group that represents the top 2% of the most accomplished medical and biological engineers in academia, industry, education, and government.
Steve Jiang, Ph.D., Vice Chair and Chief of the Division of Medical Physics and Engineering, and Daniel Siegwart, Ph.D., Associate Professor of Biochemistry, were nominated, reviewed, and elected by their peers to the AIMBE College of Fellows. Both are members of the Harold C. Simmons Comprehensive Cancer Center.
Dr. Jiang, also Professor of Radiation Oncology, was recognized for his outstanding contributions to the application of artificial intelligence in medicine. He said he was honored to be selected as an AIMBE Fellow and recognized alongside a cohort of the most accomplished and distinguished medical and biological engineers.
"It is a testament to the collaborative and interdisciplinary nature of our work on the development and deployment of artificial intelligence technologies to solve important medical problems," Dr. Jiang said. "I fully support the AIMBE mission to advance medical and biological engineering innovations."
Dr. Siegwart was recognized for his outstanding research contributions on lipid nanoparticles for nucleic acid delivery.
"I am appreciative of the significant contributions made by our talented UT Southwestern students and postdocs, with whom I have the joy to work with every day," he said. "I am honored to join the AIMBE College of Fellows, and am looking forward to serving with AIMBE to advocate for engineering and medical innovation."
The most accomplished and distinguished engineering and medical school chairs, research directors, professors, innovators, and successful entrepreneurs comprise the College of Fellows. AIMBE Fellows are regularly recognized for their contributions in teaching, research, and innovation.
During a ceremony at the AIMBE's 2022 Annual Event on March 25, Dr. Jiang and Dr. Siegwart will be among 154 inducted as AIMBE Fellows. With their additions, UT Southwestern now has eight faculty members as Fellows of the AIMBE.