Graduate student is first from UTSW to receive Soros Fellowship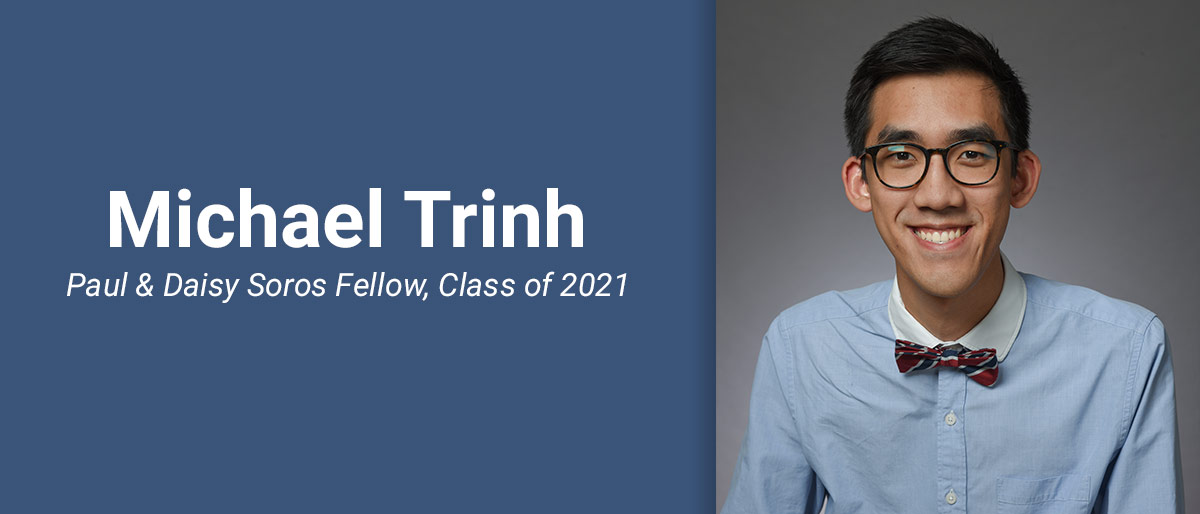 Michael Trinh, the child of Vietnam War refugees, is the first graduate student from UT Southwestern to receive a Paul & Daisy Soros Fellowship for New Americans and one of 30 recipients nationwide. The fellowship will support his research on how cholesterol is transported inside human cells.
Recipients of Paul & Daisy Soros Fellowships for New Americans are immigrants or the children of immigrants and are selected based on graduate students' potential to make significant contributions to the United States; more than 3,400 students applied for the grants. Fellows receive up to $90,000 in funding to support their research.
"It is a great honor to be the first person from UT Southwestern to be selected," said Mr. Trinh, who is working toward an M.D./Ph.D. "This puts a spotlight on the work we are doing here."
"The Paul & Daisy Soros Fellows demonstrate the immense contributions that immigrants of all backgrounds make to the United States," said Craig Harwood, Fellowship Director. "Their stories and work fill me with a deep sense of hope for our nation's future."
The death of Mr. Trinh's grandfather from cancer solidified his desire to be a physician. He majored in biology at UT Dallas as part of the UT-PACT Program – a joint B.A./M.D. program that allowed him to matriculate at UT Southwestern after three years of college. As an undergraduate, Mr. Trinh worked in the UTSW laboratory of Michael Brown, M.D., and Joseph Goldstein, M.D., whose 1985 Nobel Prize-winning discoveries revealed new information about cholesterol metabolism. While Mr. Trinh knew he wanted to be a physician, working with Drs. Brown and Goldstein and seeing how their research made such a big difference in the world inspired him.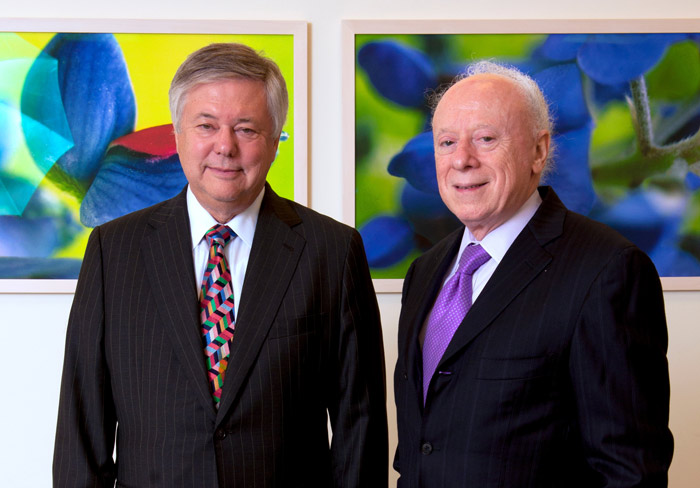 "It's really an honor to be trained by such rigorous physician-scientists," Mr. Trinh said. "I am so grateful to them for taking me under their wing." During that time, Mr. Trinh studied the mechanism behind Niemann-Pick disease type C, a rare disease often dubbed the "childhood Alzheimer's disease."
For his Ph.D. research in the Brown/Goldstein laboratory, he used CRISPR gene-editing technology to find genes required for cholesterol to move from one membrane to another in human cells. Genetic defects in this movement can cause fatal human diseases such as Niemann-Pick type C. Mr. Trinh recently discovered that this movement requires another lipid named phosphatidylserine, a discovery with implications for membrane biology and cardiovascular science. Last year, this work earned him the Merton Bernfield Memorial Award from the American Society of Cell Biology, and the William F. and Grace H. Kirkpatrick Award from the UT Southwestern Graduate School of Biomedical Sciences.
Mr. Trinh was born in Dallas after his parents fled Vietnam as children and met in the United States at a wedding. He was inspired to study medicine and science by his grandfather, whose commitment to being a lifelong learner motivated Mr. Trinh in his own educational journey.
Now, with support from the Soros Fellowship, Mr. Trinh can continue his own research, continuing the legacy of learning that his grandfather instilled in him. He said the Soros Fellowships are a great recognition of what immigrants have to offer this country.
"These are people from all different parts of the world who are working to make it a better place," he said.