MLK scholarship recipients model importance of volunteerism ahead of virtual celebration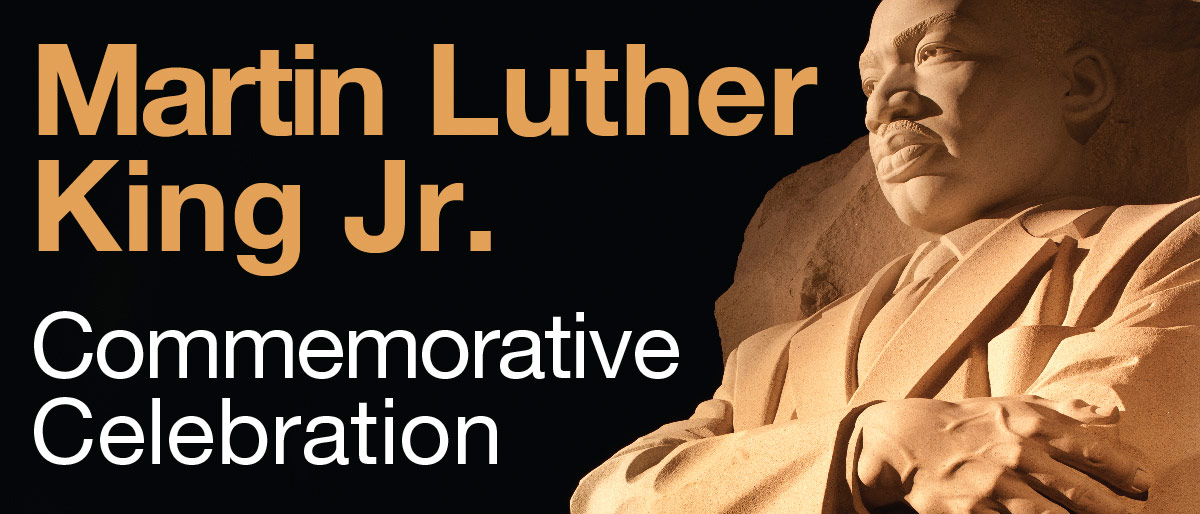 Dr. Thomas A. LaVeist, Dean of the Tulane University School of Public Health, is the keynote speaker for the annual Martin Luther King Jr. Commemorative Celebration to be held virtually on Jan. 20. He is a leading researcher on the topic of health disparities, health policy, and the utilization of health services in the United States.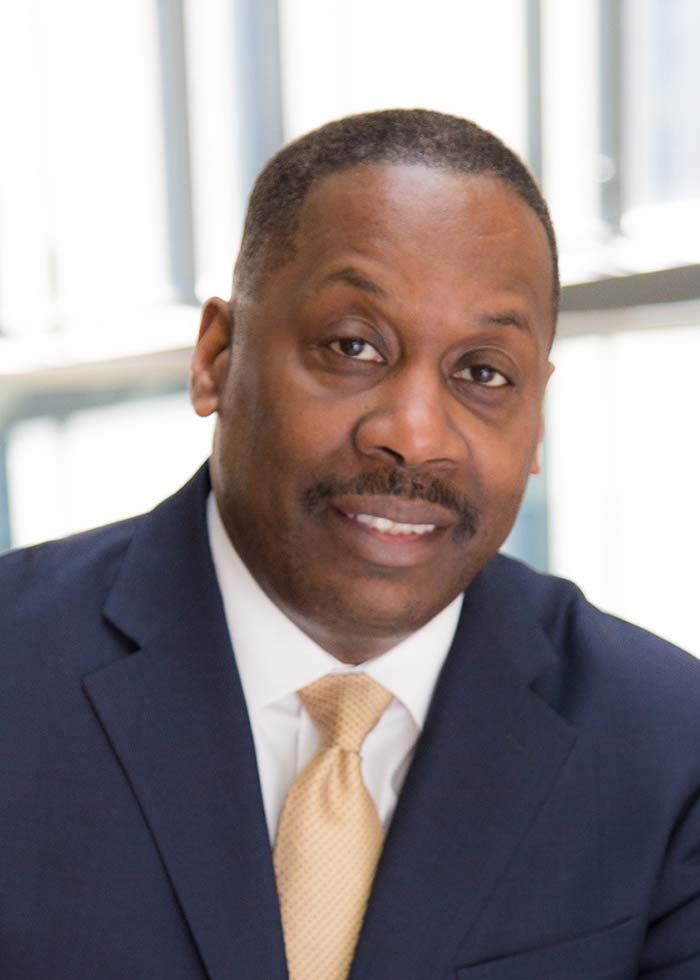 "Dr. LaVeist's extensive work in this field will fuel an intriguing and enlightening discussion of the important relationship between the social determinants, public policies, and cultural factors that affect health outcomes," said Dr. Shawna Nesbitt, Professor of Internal Medicine and Associate Dean, Student Diversity and Inclusion. "His talk will tackle current issues that we are facing, such as the excess burden of COVID-19 on minority communities."
The event is hosted by the Office of Student Diversity and Inclusion and the Office of Institutional Equity and Access. Three UT Southwestern Medical School students will be recognized for their community service during the annual campus event, which honors the legacy of Dr. King, a champion for civil rights and service to the community. Second-year medical student Fatou Sahor will receive the top award, which includes a $5,000 scholarship. Third-year medical student Esha Hansoti and second-year medical student Alison Liu are runners-up and will each receive a $500 prize.
"The scholarship recipients are selected based on the commitment they have shown to developing innovative and effective methods to improve lives. These efforts may be in the community, as well as through developing unique approaches to educate their peers to be more compassionate health providers, and ultimately move the needle on reducing health disparities," Dr. Nesbitt said.
This year's scholarship recipients are all medical students focused on using their future careers as physicians to address social inequalities and medical policy issues.
Scholarship Winner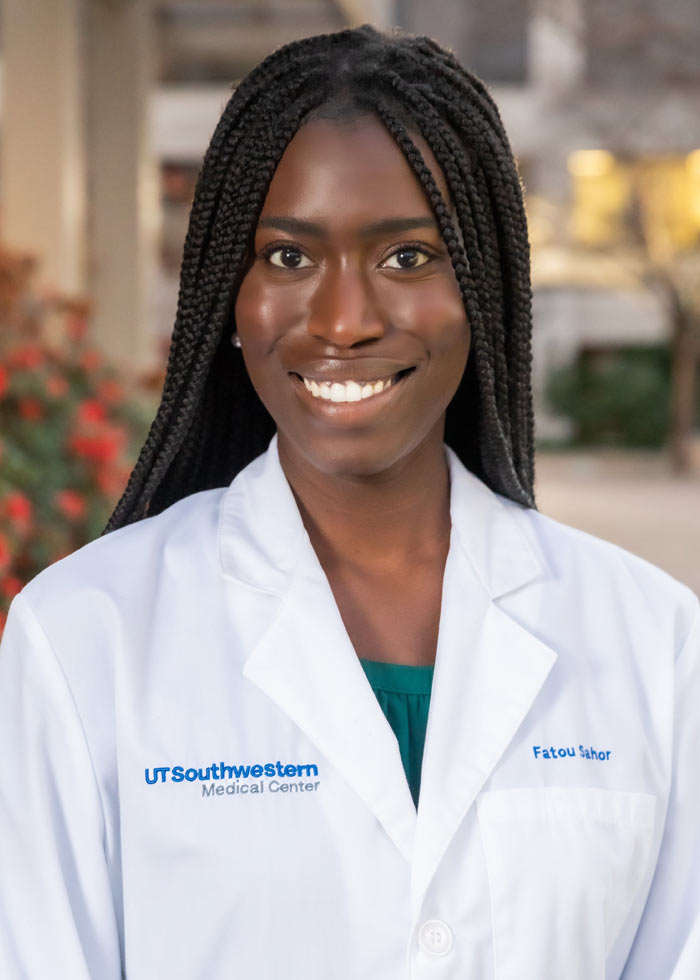 Fatou Sahor
Second-year medical student and Master of Public Health candidate

Fatou is passionate about addressing social disparities that affect health care access. Among other community service projects, she has worked at Union Gospel Free Clinics in Dallas, which serves patients experiencing homelessness. She is interested in pursuing obstetrics and gynecology as a specialty and is hopeful to use her community service experience and studies in public health to engage in health care policy and correct the high rates of maternal mortality among African American women.

Read Fatou's scholarship essay submission about how she uses service to help uplift marginalized communities.
---
Finalist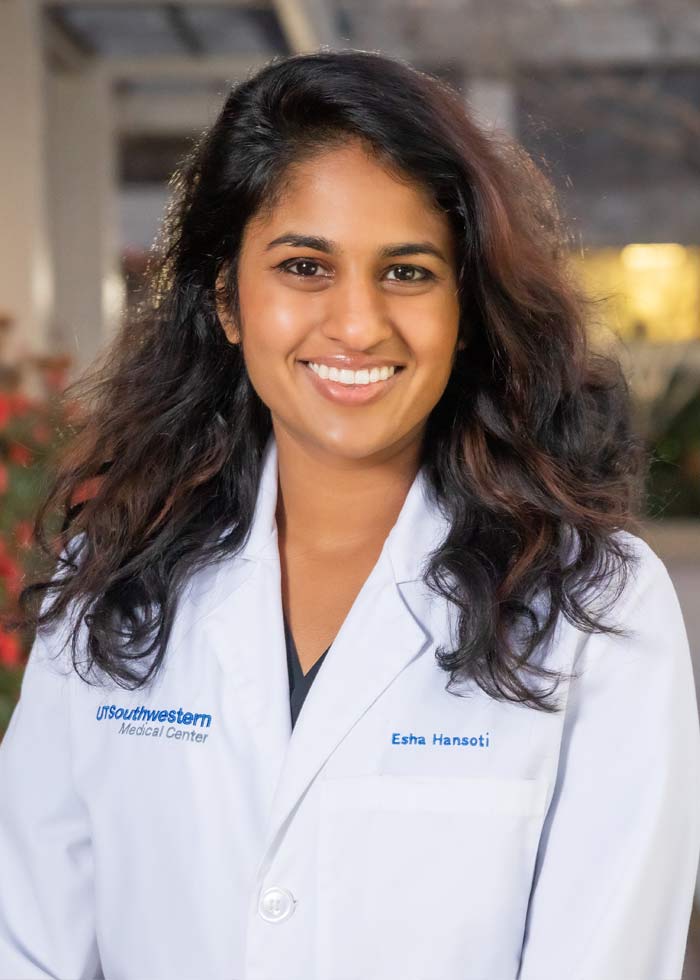 Esha Hansoti
Third-year medical student
During her first year at UTSW, Esha helped form a student-run gender-affirming care clinic that serves transgender patients and has also focused her volunteer efforts on sexual assault awareness, reproductive health, and nutrition education. She is interested in psychiatry as a specialty, is considering pursuing a Master of Public Health degree, and wants to build her own nonprofit to assist marginalized communities.

Read Esha's scholarship essay on the importance of using privilege to help others.
---
Finalist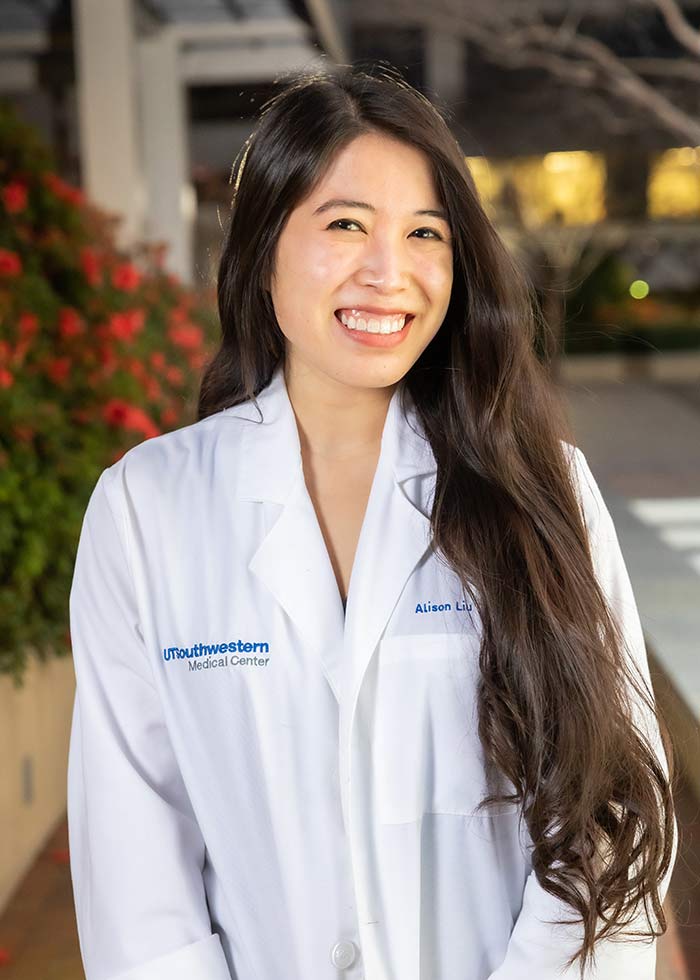 Alison Liu
Second-year medical student
Alison is passionate about community health and improving health care policy for underserved communities. Before enrolling in medical school, she earned her Master of Public Health degree and began working with homeless communities as a graduate student. In 2020, she was part of a team of students that ran a pilot program for the recently launched Patient Navigator Program (PNP) at UT Southwestern. The program connects people experiencing homelessness or other underserved clients with various social resources. Alison is considering emergency medicine or primary care as a specialty.

Read Alison's scholarship essay about working with the PNP and on voter engagement projects.