Pegasus Park will help bring research discoveries to the marketplace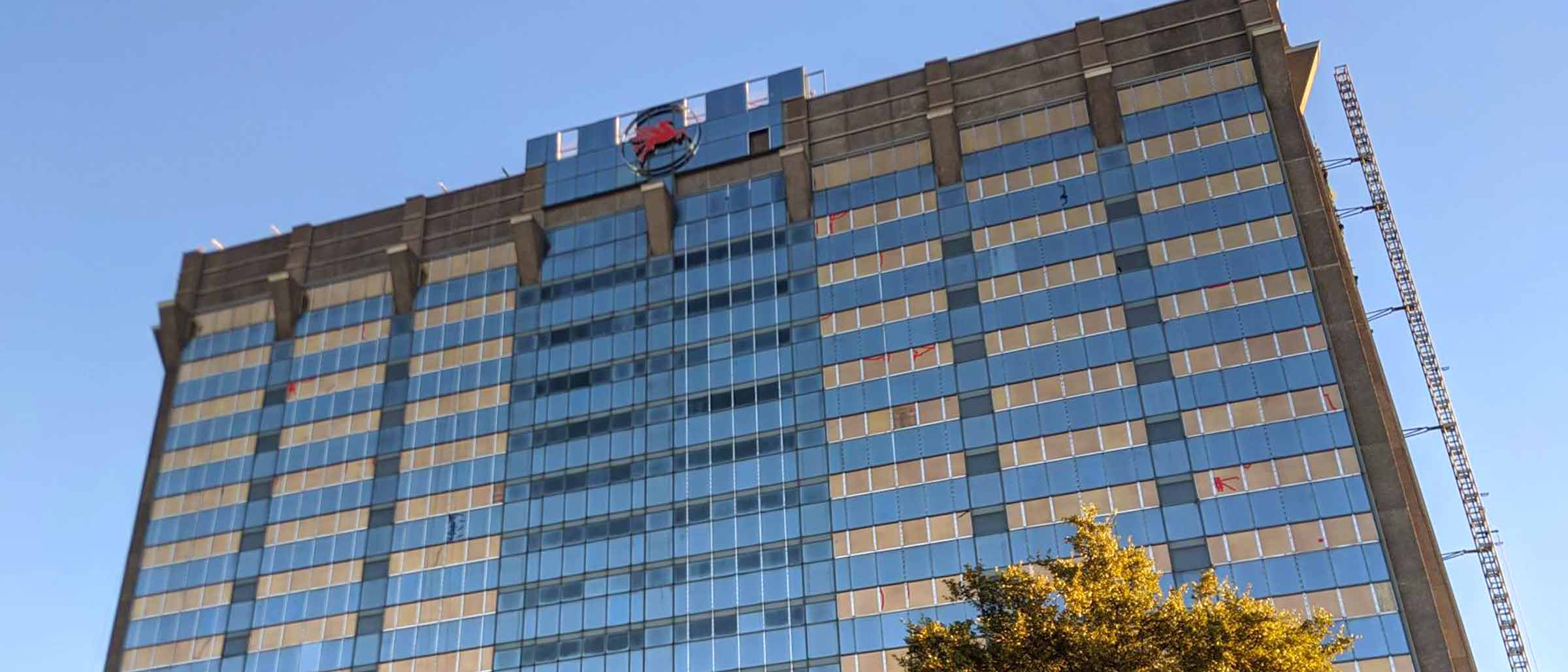 2020 was a difficult year in so many ways. But one bright spot has been UT Southwestern's continued effort to translate promising research findings into new or improved patient treatments.

In a nod to the growing importance of biotechnology in medicine, UT Southwestern worked with Lyda Hill Philanthropies and real estate developer J. Small Investments to plan a space to incubate fledgling biotech companies in Dallas.
Watch: The future of Pegasus Park
UTSW's new Biotech+ Hub will be part of a renovation development called Pegasus Park – in homage to the old Exxon Mobil building with the iconic red winged-Pegasus symbol at its top.

Work is underway on the project, located across Interstate 35 from UT Southwestern's Dallas campus, with the first openings expected in 2021. The Biotech+ Hub will take up almost 40,000 square feet in the mixed-use development spread over 23 acres. It will share the space with offices for nonprofits and commercial innovators, along with a conference center and entertainment and dining outlets.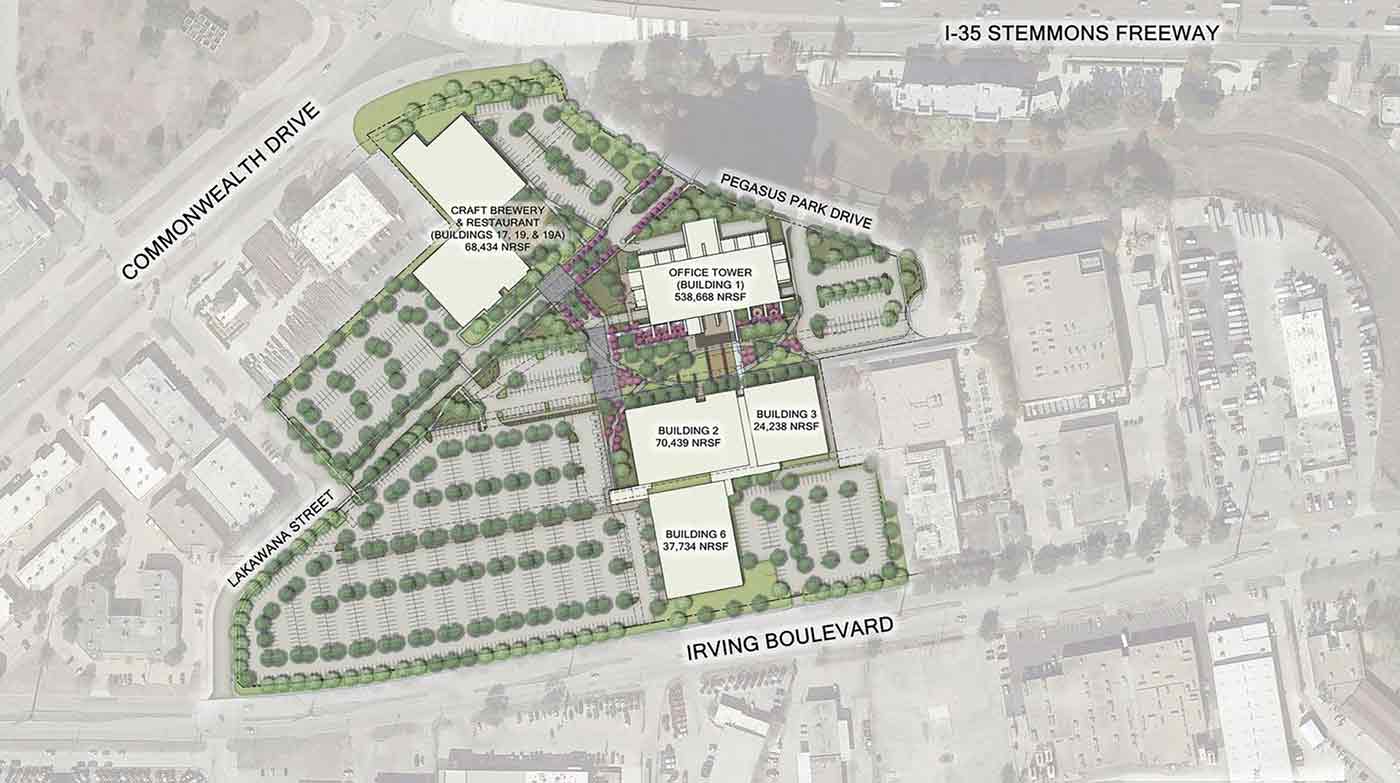 BioLabs, a Cambridge, Massachusetts-based firm that manages shared laboratory facilities around the country, will develop and manage the laboratory space at Pegasus Park. Wet labs will be available for lease by UT Southwestern and area researchers and scientists, including those with venture capital firms, on an as-needed basis as they work to commercialize discoveries, said Dr. Claire Aldridge, Associate Vice President of Commercialization and Business Development at UT Southwestern.
Having such a space will help North Texas capitalize on its biotech strengths, including the innovations coming out of UT Southwestern laboratories and a community of biotech investors, said Dr. Aldridge, who holds a Ph.D. in immunology and genetics and is a scientific adviser to LH Capital, a private investment firm chaired by Lyda Hill, who also leads Lyda Hill Philanthropies. This will be BioLabs' first foray into the heart of the country, as all of its other labs are located on the East and West coasts.

"Dallas has all the important factors to become one of the major biotech hubs in the U.S.," said BioLabs Founder and President Dr. Johannes Fruehauf. "There is access to great talent, access to capital, and, most importantly, access to innovative academic institutions such as UT Southwestern."

In 2020, Dallas-Fort Worth moved up from seventh to sixth place on the annual list of Top 10 Emerging Clusters for life science put together by the CBRE Group, one of the world's largest commercial real estate services companies. Its rankings are based on employment in the field, inventory of leasable laboratory space, and funding received from venture capitalists and the National Institutes of Health.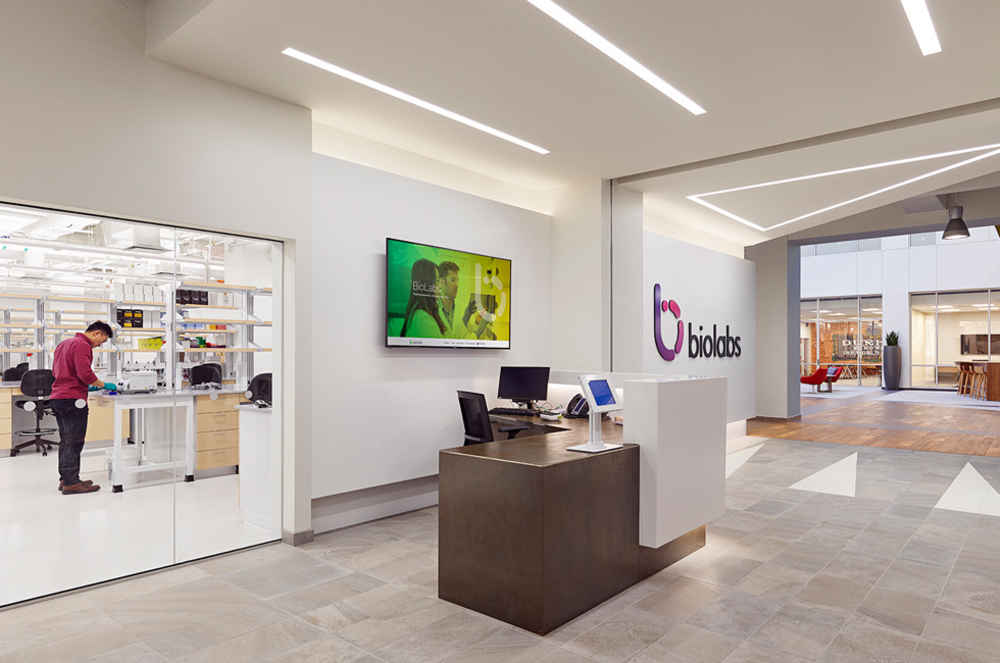 UT Southwestern has been a local leader in moving its research to the marketplace.

Taysha Gene Therapies, a company founded in partnership with UT Southwestern, is an example of that. Taysha is working to further develop and commercialize gene therapies created by UT Southwestern researchers to treat genetic diseases that affect the central nervous system. These include Rett syndrome, which leads to intellectual disability as well as seizures, and Tay-Sachs disease, which also causes seizures and leads to early death. Another disease, known only as SLC13A5, can lead to persistent daily seizures, said Dr. Aldridge. "All of these diseases are just devastating," she said.

At UT Southwestern, Dr. Steven Gray, Associate Professor of Pediatrics, Molecular Biology, and Neurology in the Eugene McDermott Center for Human Growth and Development, works with Dr. Berge Minassian, Chief of the Division of Child Neurology, to find better ways to deliver therapeutic genes in order to replace a mutated gene or perhaps heighten the expression of a gene that has been silenced. Drs. Gray and Minassian are scientific advisers to Taysha.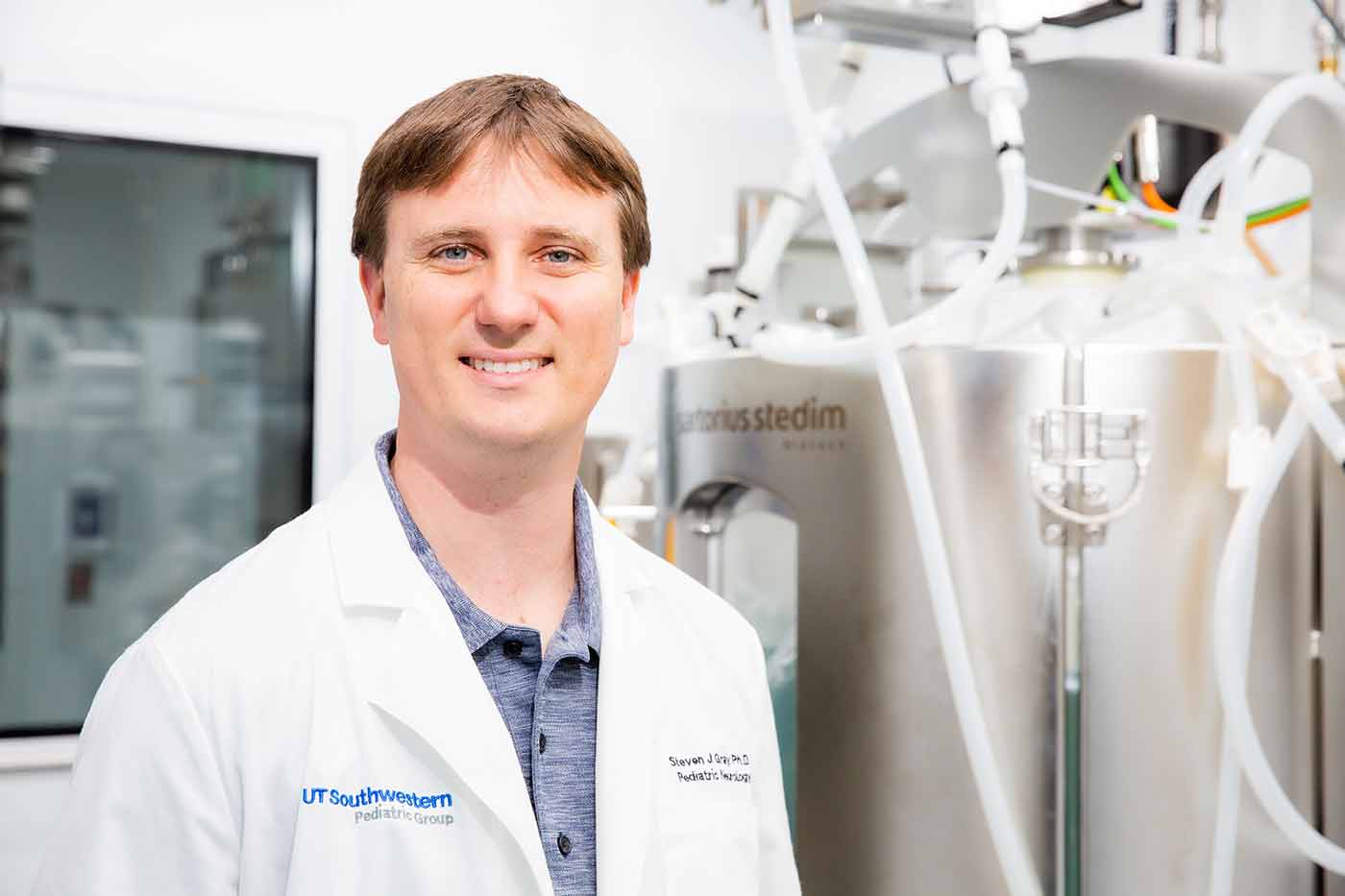 Taysha raised $181 million in an initial public stock offering in September. In October, it received both rare pediatric disease designation and orphan drug designation from the Food and Drug Administration for its TSHA-104 therapy to treat Leigh syndrome tied to SURF1 deficiency, a fatal disease that causes progressive loss of mental and movement abilities.

Other promising efforts include OncoNano Medicine, a biotechnology company co-founded in 2014 by UT Southwestern's Dr. Jinming Gao, Professor of Otolaryngology – Head and Neck Surgery and Pharmacology in the Harold C. Simmons Comprehensive Cancer Center, and Dr. Baran Sumer, Professor of Otolaryngology – Head and Neck Surgery. The company in August received a grant of nearly $10 million from the Cancer Prevention and Research Institute of Texas to continue developing an imaging agent that lights up cancer cells during surgery to allow for more precise tumor removal.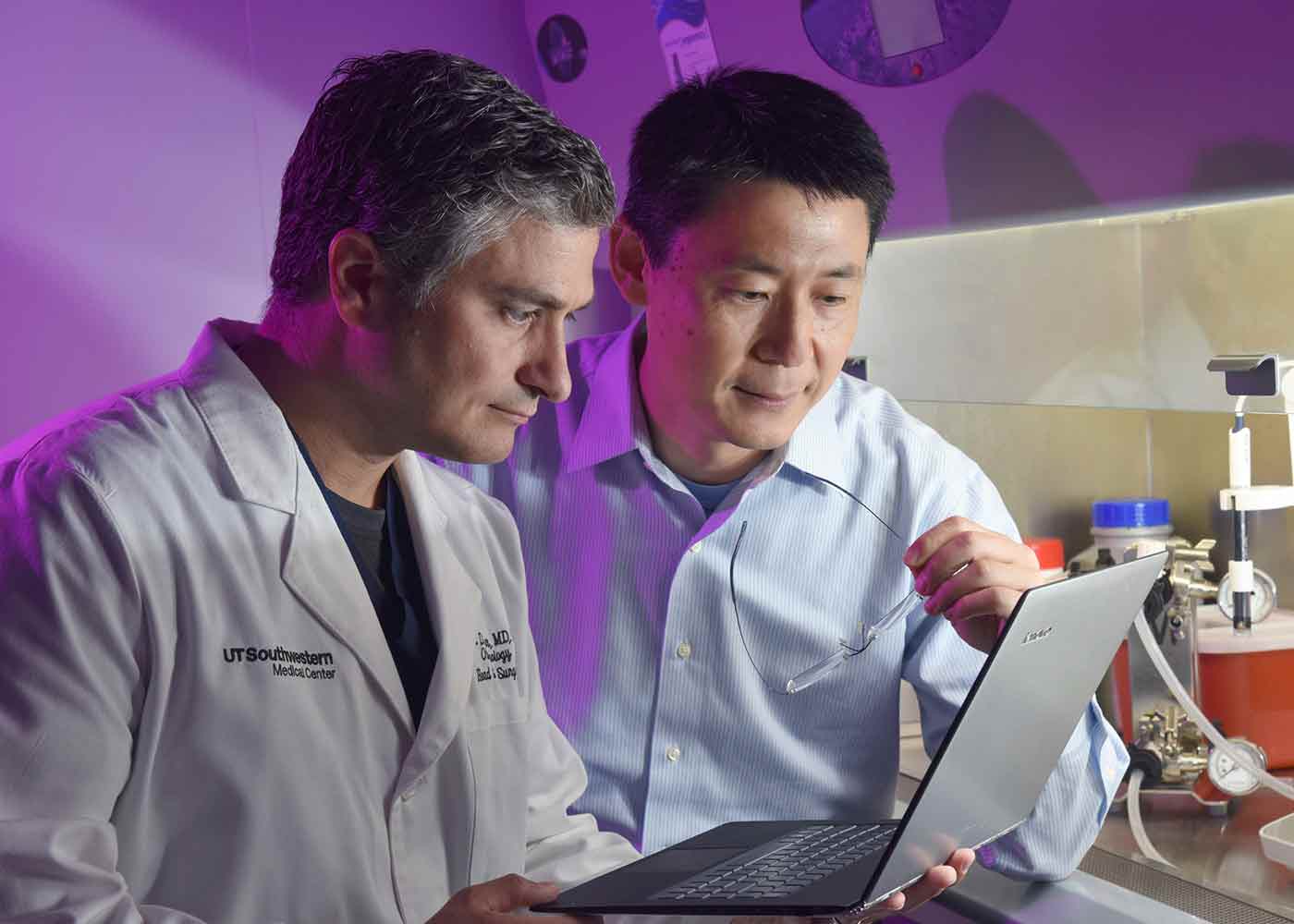 The company's ONM-100 is now in multicentered phase two clinical trials for use when treating multiple tumor types.

Meanwhile, ReCode Therapeutics, co-founded by UT Southwestern Associate Professor of Biochemistry Dr. Daniel Siegwart and Professor of Physiology Dr. Philip Thomas, is developing nanoparticles that can deliver genomic medicines to specific organs, including the lungs, liver, and spleen. Dr. Siegwart, who also has an appointment in the Simmons Cancer Center, and his fellow researchers found that adding what they termed a selective organ targeting molecule to the nanoparticles controlled where they went inside the body, allowing for more precise targeting of disease-modifying medicines to replace a faulty gene with a healthy version. ReCode raised $80 million in Series A financing in March 2020. The company now focuses on life-limiting lung diseases and anticipates beginning clinical trials in 2022 for cystic fibrosis and primary ciliary dyskinesia.

UT Southwestern's Office of Technology Development is also preparing to roll out a free program for its researchers, faculty, and staff who want to become biotech entrepreneurs, said Dr. Aldridge. In January, the department will introduce Blackstone LaunchPad Powered by Techstars, which will offer educational programs and mentors to help the campus's budding entrepreneurs succeed by teaching some of the practical considerations needed to take an idea to market.

The program is being funded through a grant from the Blackstone Charitable Foundation.