Sim Center wins Innovation in Education Award from D CEO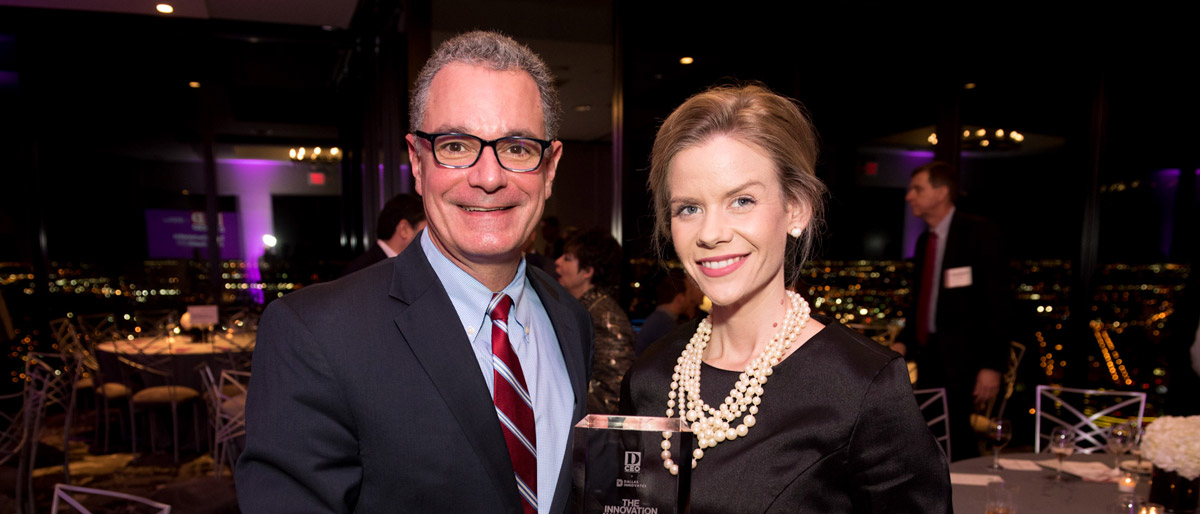 UT Southwestern's Simulation Center has won the Innovation in Education Award from D CEO and Dallas Innovates. The Sim Center was selected from among four finalists.
The inaugural Innovation Awards honor companies, entrepreneurs, and other leaders in North Texas, shining a spotlight on innovators redefining their industries and contributing to Dallas-Fort Worth's growth. Winners in 14 categories were announced at a Jan. 7 awards ceremony. All winners and finalists are featured in the January/February issue of D CEO magazine and online at Dallas Innovates.
Winners were selected based on achievements of the past year. D CEO noted that the Sim Center "uses emerging technology and simulated environments to take medical training to the next level. And now they're looking at how AI, machine learning, and immersive virtual reality can help prepare the next generation of medical providers."
The recognition further noted that the Center's use of the latest technology is disrupting traditional educational methods – in a positive way – to train future clinicians.
"The phrase 'it takes a village' may sum it up best," said Dr. Daniel Scott, Director of the Simulation Center and Assistant Dean of Simulation and Student Integration. "Without a culture of collaboration, this endeavor would not have been possible. This has taken years of effort and we have benefited from outstanding teamwork."
Opened in September 2018, the 49,000-square-foot Simulation Center is purposefully designed to provide experiential learning outside of actual clinical environments.
This unique initiative centralizes simulation-based activities on campus – including all specialty areas and disciplines. In its first year, the Center hosted 499 individual simulation events that included 16,430 learner encounters and 22,721 contact hours.
"These metrics represent logarithmic growth compared with prior years," said Dr. Scott, who holds the Frank H. Kidd, Jr., M.D. Distinguished Professorship in Surgery.
Simulation offers value by facilitating deeper and more efficient learning in a safe, structured, and realistic environment.
"Our Center is incredibly modern, technologically advanced, and massive," he said. "These resources are enabling us to implement a sweeping paradigm shift in which simulation is embedded in the curricula for all of our learners, from first year students to practicing physicians. We believe that this transformative change will have a far-reaching impact on the quality of health care rendered by our providers."
Among five finalists in the Innovations in Health Care was UT Southwestern's Kidney Cancer Program (KCP), directed by Dr. James Brugarolas. Although the program did not win, getting nominated was an honor.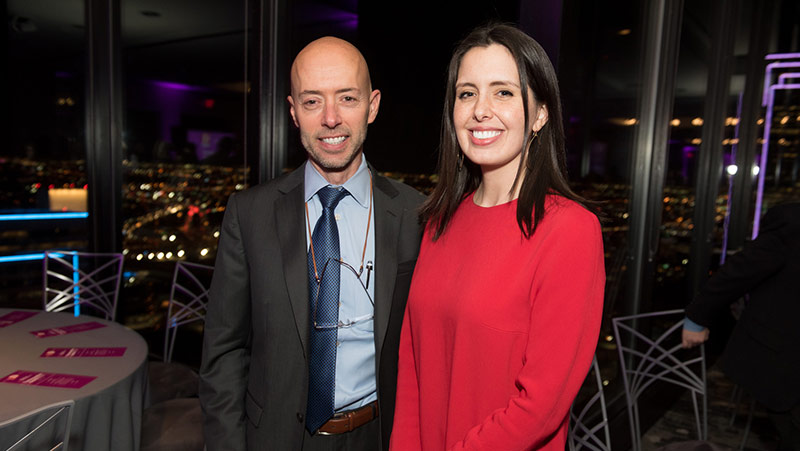 "It's an honor to be recognized among such an impressive list of companies and business leaders," said Dr. Brugarolas, "and a testament to the KCP's team of exceptional clinicians and scientists. This is what has enabled us to develop an award-winning program in just six years."