New Professorship honors longtime leader of Physician Assistant Studies Program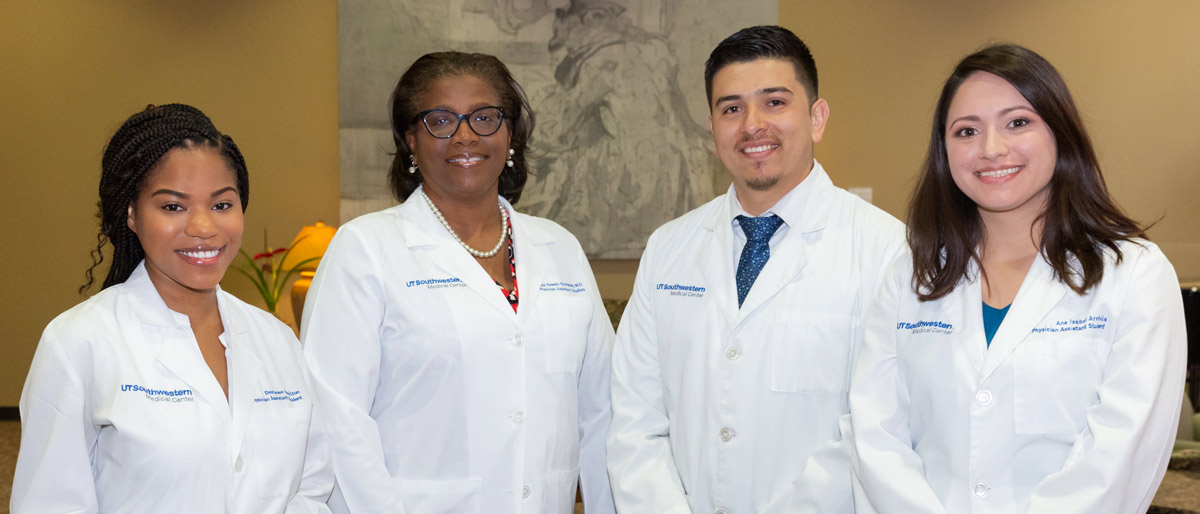 Professor Emeritus Dr. Phillip Eugene Jones, who led the Physician Assistant Studies Program in UT Southwestern's School of Health Professions for more than two decades, has been recognized with a new Professorship in his honor.
Dr. Temple Howell-Stampley, Chair of the Department of Physician Assistant Studies and Professor of Internal Medicine, is the inaugural holder of the P. Eugene Jones, Ph.D., PA-C Professorship in Physician Assistant Studies.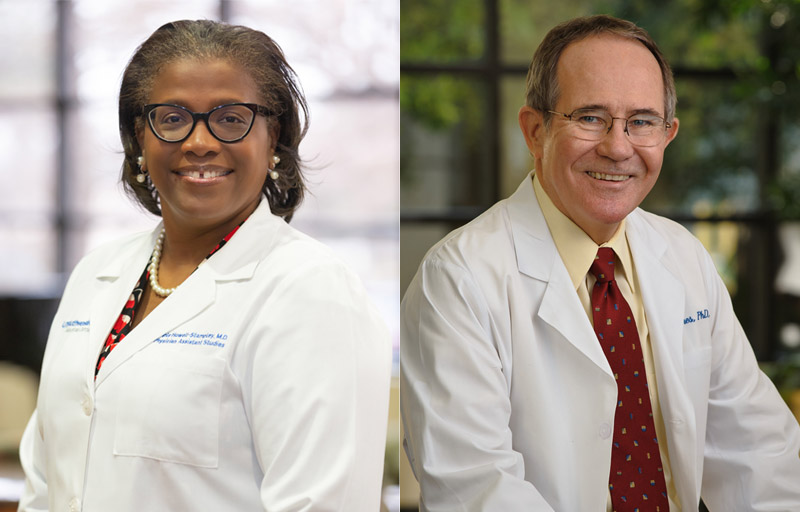 "Dr. Jones, my predecessor and an icon in physician assistant education, spent 24 years developing a highly regarded program that continues to draw more than 1,800 applicants each year. To follow in his footsteps and receive this honor in his name is a humbling experience," said Dr. Howell-Stampley. "I strive daily to build upon Dr. Jones' legacy while leading a department of highly talented faculty and staff who are committed to academic and clinical excellence, service, and leadership."
Dr. Howell-Stampley, who joined UT Southwestern in 1997, was selected as Chair after a national search in 2017. She previously served as Medical Director of the William T. and Gay F. Solomon General Internal Medicine Clinic.
During her tenure, the Program's ranking in U.S. News and World Report has risen to seventh in the country. The Program also received an Excellence Through Diversity Award from the Physician Assistant Education Association in 2017 for its efforts to improve diversity and inclusion among faculty, staff, and students.
"Dr. Howell-Stampley has an excellent reputation both nationally and internationally," said Dr. Jon Williamson, Dean of the School of Health Professions. "It is very exciting for the School of Health Professions to have these two outstanding individuals recognized in this way. Both have made substantial contributions toward making the Physician Assistant Studies Program one of the top-rated programs in the country."