UT Southwestern builds Biorepository to fight COVID-19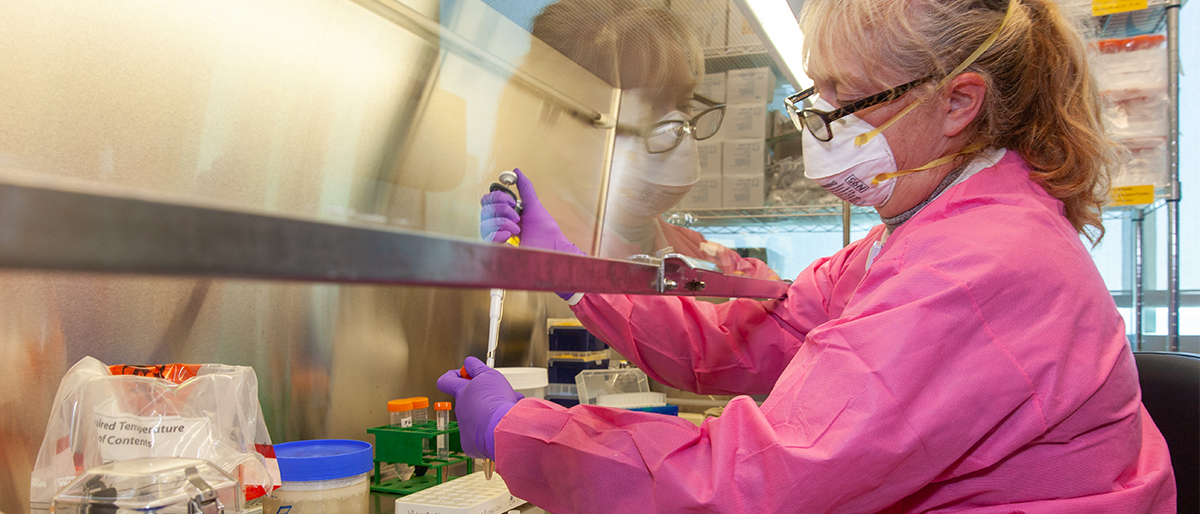 With the race on worldwide to develop vaccines to guard against COVID-19, UT Southwestern immunologist Dr. Nicolai van Oers is determined to find biomarkers to measure which one will be most effective. But to do so, he needs blood samples from infected patients.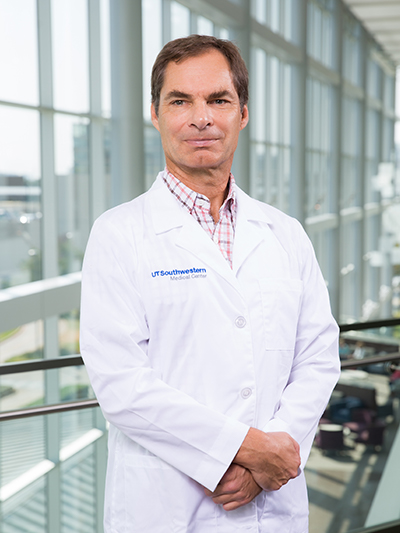 To help Dr. van Oers and other researchers eager to tackle the pandemic, UT Southwestern established a SARS-CoV-2 Biorepository to collect and store seven different kinds of samples, including blood, urine, and stool, from COVID-19 patients at William P. Clements Jr. University Hospital and Children's Medical Center Dallas. By mid-June, about 600 nasopharyngeal samples from nose swabs; hundreds of blood samples; and three dozen serum, plasma, urine, and purified blood cell products from COVID-infected patients who consented to have their specimens collected had been received. Multiple samples are taken over time from some patients so scientists can study how the disease progresses. Samples from patients who tested negative for SARS-CoV-2, as well as samples from Parkland Health and Hospital System patients, will soon be included.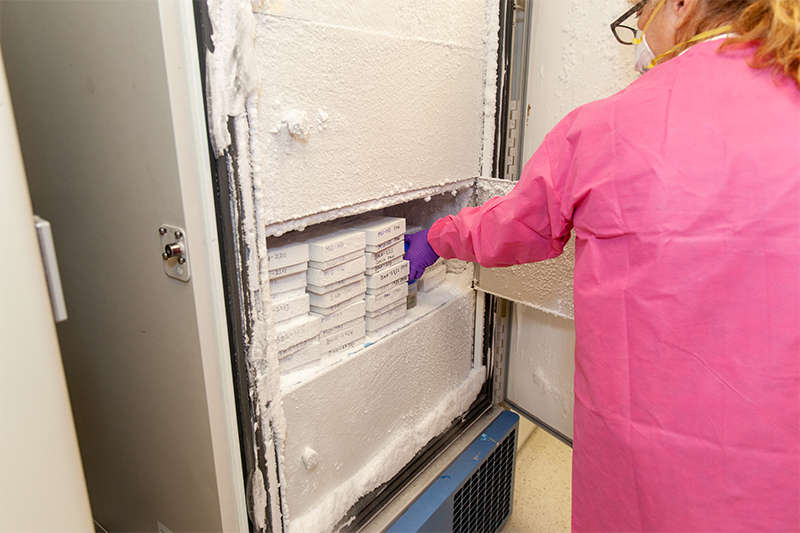 Dr. van Oers, an Associate Professor of Immunology, Microbiology, and Pediatrics, said the blood samples will allow him to search for biomarkers in patients who become seriously ill with COVID-19 and in those whose immune systems successfully fend off the disease. The research is of national and even global urgency as scientists work to determine which of nearly 200 possible vaccines in development will work best. His efforts could speed the introduction of a COVID-19 vaccine.
"We have learned a lot about SARS-CoV-2 in the past few months, but we still need to figure out how we can leverage this information to improve patient care," said Dr. Lenette Lu, Assistant Professor of Internal Medicine and Immunology at UTSW. "The Biorepository helps patients contribute to the effort to understand what is happening to them by providing a way for them to give samples to leading scientific experts across UTSW to understand COVID-19 disease."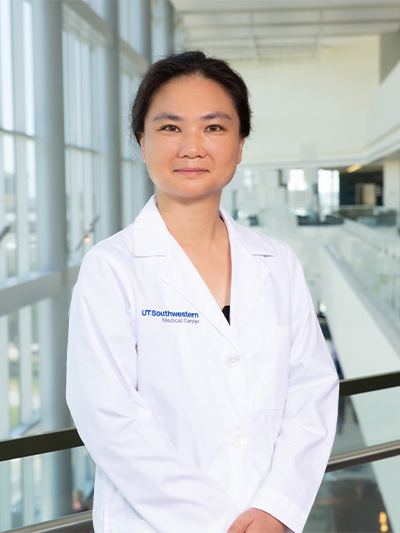 Dr. Lu co-chaired a workgroup with UTSW's Dr. Dwight Towler, Vice Chair of Research in the Department of Internal Medicine, to establish the Biorepository. The working group included two dozen experts from a variety of specialties across all three hospital systems.
UT Southwestern faculty and research staff partnered in new ways to quickly establish the Biorepository. Faculty who had never before collaborated suddenly found themselves working nights and weekends to arrange details, meet requirements, and ensure the strictest safety protocols. Others got up at 3 a.m. to receive early morning blood draws from consenting patients.
"I'm just thrilled that we can help. It's an honor to be identified as someone who had the expertise to be able to handle it properly," said Dr. Nancy Monson, an Associate Professor of Neurology and Neurotherapeutics and Immunology, who is leading a team to prepare COVID-19 blood samples for study by isolating blood components such as serum and plasma. "You feel like you can really take your skill set and use it for the good of humanity."
Dr. Monson is processing the COVID-19 samples in a laboratory shared with Dr. Benjamin Greenberg, a Professor of Neurology and Neurotherapeutics and Pediatrics, who oversees an extensive biorepository that supports neuroscience studies at the Peter O'Donnell Jr. Brain Institute. A permanent location for the SARS-CoV-2 Biorepository is being constructed on South Campus.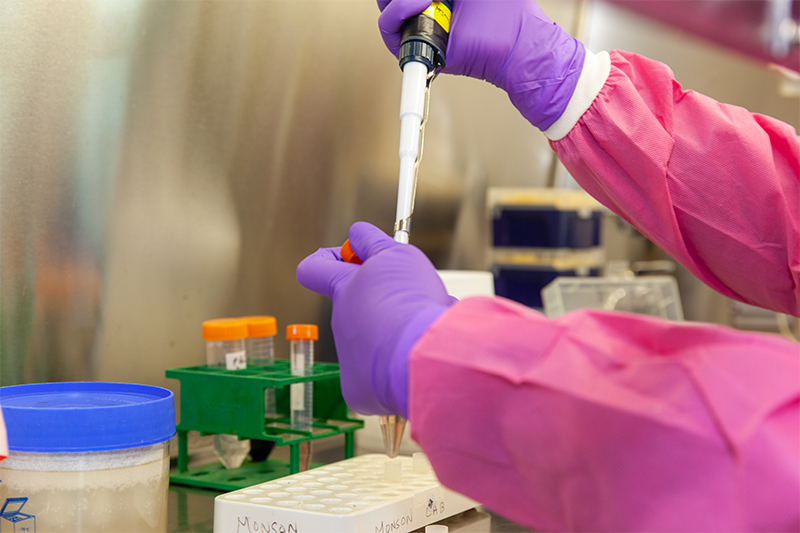 The two scientists have extensive experience in collecting and preserving biospecimens. Dr. Monson has a long-standing focus on human immunology and has processed human blood samples to prepare them for scientific study for over 30 years. Dr. Greenberg led his own biorepository efforts over the last decade, collecting samples from more than 4,000 neuroscience patients. Because neither intends to request COVID-19 samples for study themselves, they can serve the project in unbiased roles.
"We were basically already doing this and had the resources in place," Dr. Greenberg said. Freezers set to minus 80 degrees and liquid nitrogen tanks at minus 120 degrees – used as emergency backups – were commandeered to house COVID-19 samples, and space was made available for Dr. Monson's four-person team to work. In addition to blood, stool, urine, nasopharyngeal material, and plasma, the Biorepository is used to collect mononuclear cells, which may be susceptible to pathogenic infections, and granulocytes, a category of white blood cells that help with resistance to infection.
Faculty requests for samples to use in research will go through a review committee that includes Dr. Greenberg's brother, Dr. David Greenberg, Associate Professor of Internal Medicine and Microbiology. There are no current plans for COVID-19 samples to leave campus. The committee will review and approve research requests and will look for opportunities for researchers to share samples if there are not enough, Dr. David Greenberg said.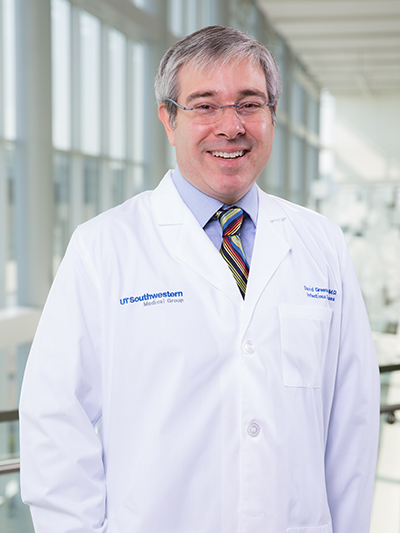 "All of these biorepositories lead to new diagnostic tests, new treatment modalities, and new ways to understand fundamental scientific questions, so they are critically important to biomedical science," he said. "They become even more valuable when you have not just the information about the patient in a study, but you have the specimen as well. When you have information on how a patient did with a certain disease and you have a biospecimen, then you can start linking those two together."
Dr. Prithvi Raj, an Assistant Professor Immunology, has his sights set on the nasopharyngeal, or nose swab, samples. He wants to extract nucleic acids for genomic sequencing to determine if the coronavirus's incursion into North Texas came from China or Europe.
Dr. van Oers said the Biorepository's blood samples are highly valuable to him because they will provide the serum needed to study antibodies generated in response to infection. He will look at blood samples of people who cleared the virus to identify what COVID-19 proteins were recognized by the patients' antibodies. The antibodies are the biomarkers, and the most successful vaccine will likely have antibodies with similar reactions to the COVID-19 antigens. Biomarkers he identifies may be of use to other scientists developing vaccines.