medIDEAS set to launch in Frisco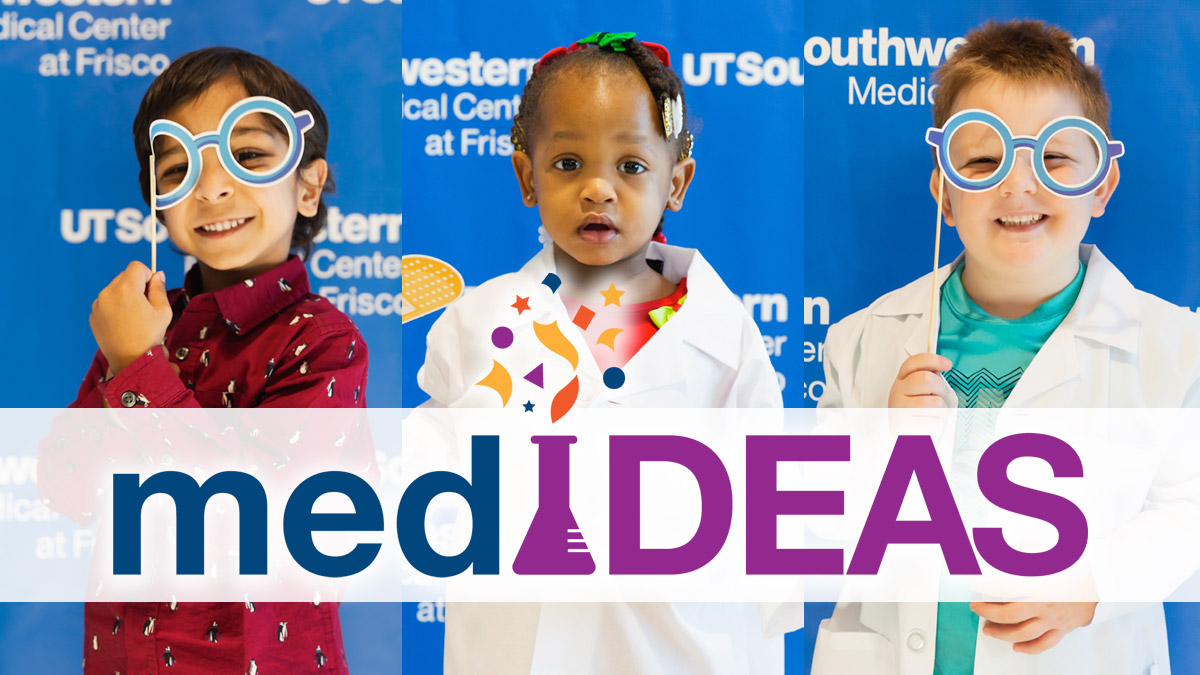 On Feb. 8, UT Southwestern will launch a community festival, medIDEAS, at UT Southwestern Medical Center at Frisco, its newest regional medical center. Formerly known as Science Saturday, medIDEAS will showcase UT Southwestern's commitment to excellence in research, clinical care, and education with a family-friendly festival offering fun hands-on activities, demonstrations, food trucks, and more! Focused on engaging the public and highlighting UTSW's role as one of the nation's leading academic medical centers, medIDEAS brings to life the work and initiatives of our institution. medIDEAS will travel to other locations across North Texas in the future, including RedBird. You can register here to attend medIDEAS.
Locals in Frisco were treated to a festival sneak peek during the Dec. 14 grand opening of Texas Health Frisco. More than 1,500 community members visited the adjacent UT Southwestern Frisco – which opened on Dec. 3 – and got to look inside our newest facility and learn about its specialty care services. The medIDEAS preview event included health awareness stations, medical demonstrations, and hands-on health care activities for the public. Flip through the photos below for a look at the festival preview.
Select an image to begin the slideshow.