A beacon of hope and health care rises in Frisco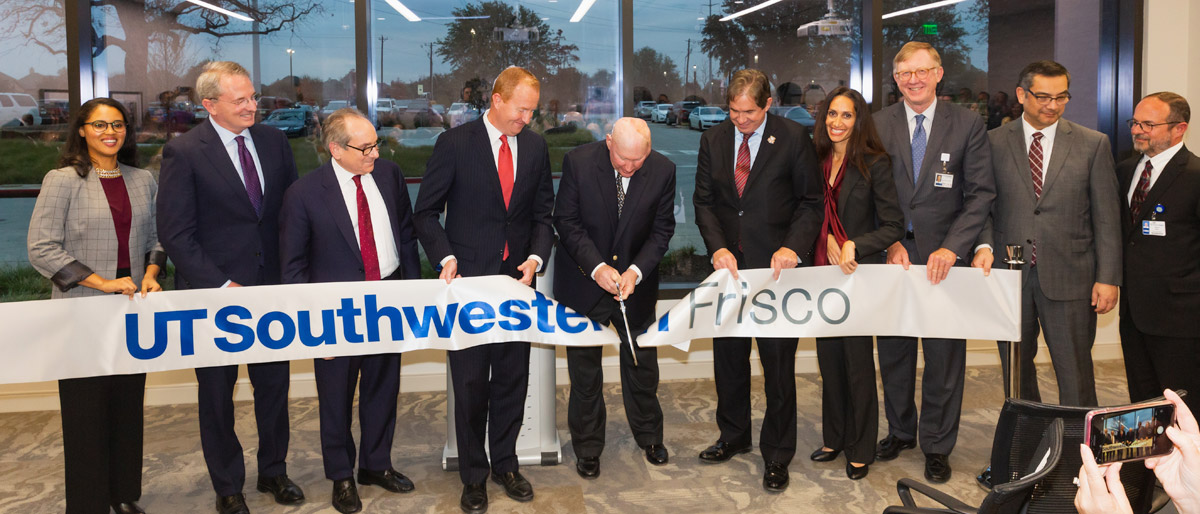 UT Southwestern marked the beginning of "a new era" on Tuesday, Dec. 3, with the opening of a specialty care facility in Frisco – one of the fastest growing cities in the U.S.
Almost two weeks earlier, hundreds of community leaders, physicians, faculty, and staff gathered for a dedication ceremony of the new UT Southwestern Medical Center at Frisco, the 120,000-square-foot, state-of-the-art medical building that many have watched rise on a former hay farm since 2017.
"It is a bright new day for us, a new era, and we feel privileged to be part of the community of Frisco," said Dr. Daniel K. Podolsky, President of UT Southwestern, speaking to an overflow crowd at the Nov. 21 ribbon-cutting ceremony. "We are deeply honored that the patients of this community will now share with us their trust of their most precious concern, their health and the health of their families."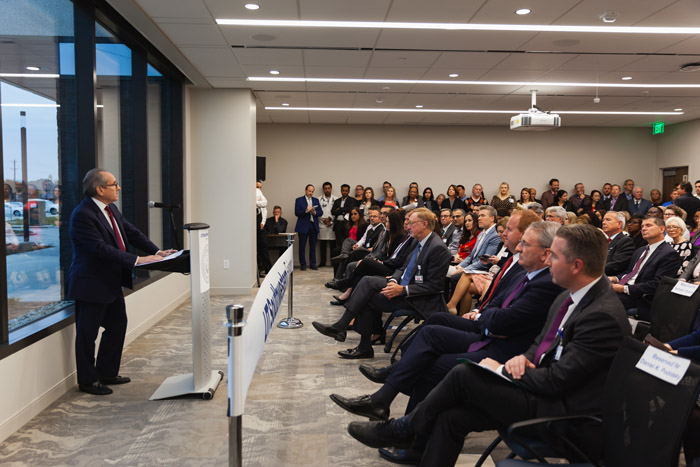 Frisco Mayor Jeff Cheney called the medical campus, which is visible from miles around, "a beautiful beacon of hope for Frisco." He also said the city and the academic medical center are a perfect match.
"You all are innovators and ranked nationally for your research and specialty programs, and we've received numerous accolades on a national basis, including the No. 1 city in the U.S. to live," Mayor Cheney said. "This is a natural fit. And the true winners here are the residents who are going to get extraordinary health care."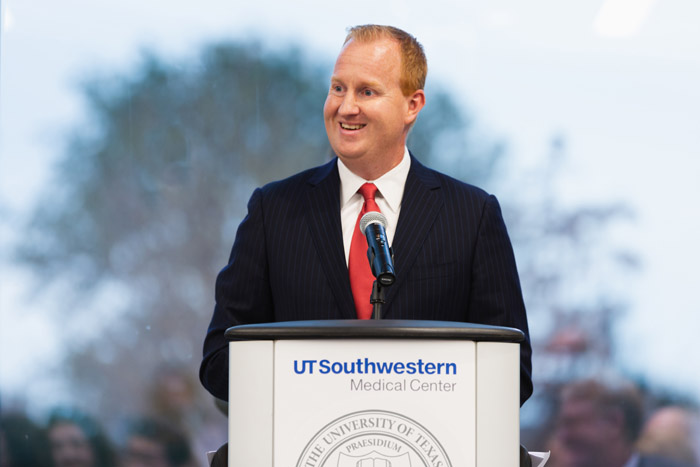 The 20-acre medical campus, located just north of Eldorado Parkway on the Dallas North Tollway, represents a first-of-its-kind collaboration between UT Southwestern and Texas Health Resources, which will operate a 325,000-square-foot, 73-bed hospital just across the breezeway from UT Southwestern's specialty care building. In its facility, UT Southwestern Frisco will provide innovative specialty care for adults and children in a dozen areas, including orthopedics, sports medicine, spine care, neurology, ophthalmology, gastroenterology, plastic surgery, and more. Texas Health Hospital Frisco will offer 24/7 emergency care, inpatient and surgical services, and neonatal care, among many other medical services vital to the community.
UTSW Frisco officially opened Dec. 3, followed by the hospital to open next on Dec. 16. UT Southwestern physicians will have full privileges at the hospital and the facilities will share medical records as well, creating a seamless experience for patients.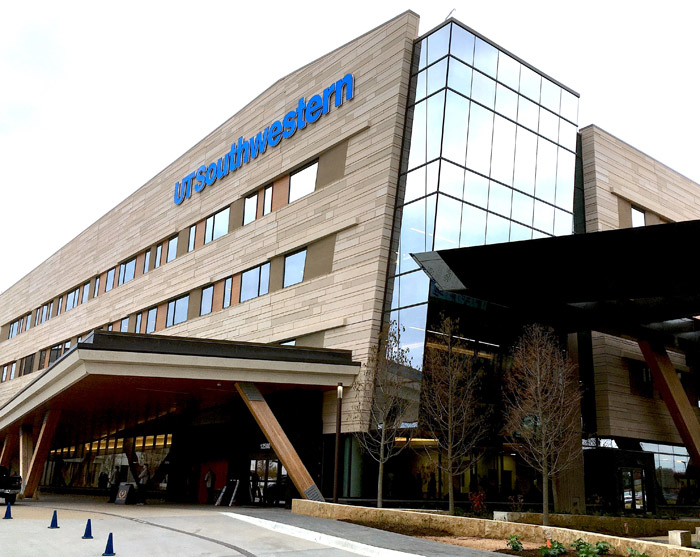 "This collaboration is an outstanding example of our common dedication to promote the health and well-being of the community of Frisco and the surrounding areas," said Brett Lee, President of Texas Health Hospital Frisco.
Following the dedication ceremony, primary care physicians and health professionals from the community mingled with UT Southwestern Frisco specialists and took tours of the building. Many people remarked on UT Southwestern Frisco's contemporary design, dynamic original artwork, and many patient-focused features, including a large rehabilitation gym and a colorfully designed pediatric waiting area.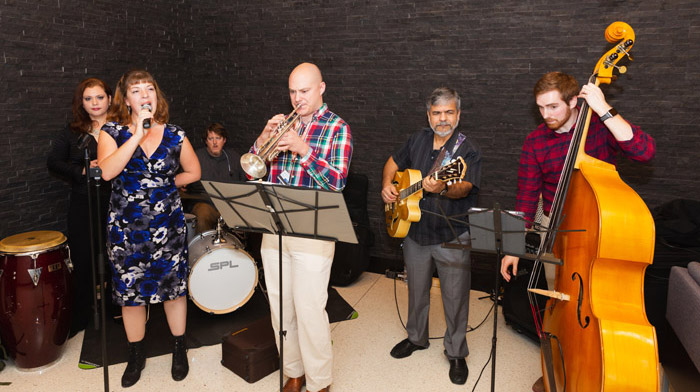 The building also includes lab and imaging services and a retail pharmacy on the first floor.
Dr. Isha Mannering, a pediatrician who practices in nearby Plano, said she is excited her patients will have easy access to UT Southwestern specialists and subspecialists.
"When my patients need a specialist, they want answers quickly. So having that level of care and convenience so close to home, that's going to be huge," said Dr. Mannering, who was a resident at UT Southwestern before entering private practice. "I love that our patients will have access to this facility and the best subspecialists in the region."
Frisco joins a growing roster of UT Southwestern medical centers in Fort Worth, Las Colinas, Richardson/Plano, and the Park Cities and is part of a continuing commitment to provide access to expert care throughout North Texas, said Dr. John Warner, Executive Vice President for Health System Affairs at UT Southwestern.
"About 1 out of every 8 patients that are seen at UT Southwestern now come from this area," Dr. Warner said. "So we are looking forward to doing what we always propose to do, which is meeting our patients and their families where they are with team-based, compassionate care."
UT Southwestern Frisco will also deliver on the institution's promise to forge innovation through research, Dr. Podolsky said.
"Beyond what is available today in terms of cutting-edge care," he said, "UT Southwestern Frisco will partner in our research mission to provide access to the care of tomorrow."