Jacoby appointed vice president, chief of staff
Dr. Robin M. Jacoby has been appointed vice president and chief of staff of
UT Southwestern. Her first day was Oct. 19.

Dr. Jacoby served for 12 years as chief of staff for the chief executive officer of Partners HealthCare System in Boston, where she worked closely with Dr. Daniel K. Podolsky when he served as chief academic officer at Partners.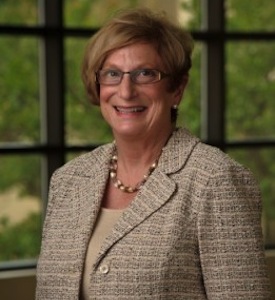 Dr. Robin M. Jacoby
"Dr. Jacoby's role will involve working closely with me — and on my behalf — in a number of areas, most notably the implementation of plans emerging from the several task forces focused on the strategic priorities I announced last winter as the core of my vision for UT Southwestern Medical Center," Dr. Podolsky, now president of UT Southwestern, said in a message to the campus.

Dr. Jacoby will be a key adviser to the president and an important addition to the leadership team, Dr. Podolsky said. She will work with faculty and staff on a wide range of issues as his personal representative and will collaborate on a regular basis with other members of the senior leadership team.

"Dr. Jacoby brings to her new job a rich background of holding integrative roles in complex institutions," Dr. Podolsky said. "She is highly respected for her intelligence, effectiveness, good judgment and ability to work collaboratively to achieve common goals."

She brings to this new position a rich background in higher education. Prior to her appointment at Partners, she had served as provost of Lesley University in Cambridge, Mass., and as a vice president at Harvard University's Radcliffe College. She began her professional career at the University of Michigan, where she was initially a faculty member in the history department before moving into academic administration, serving first as assistant to the provost and then as assistant to the president.

She holds doctoral and master's degrees from Harvard and an undergraduate degree from the University of California, Riverside.