Beatrice Secheli, M.D., M.P.H: Annelle M. Ahmed, M.D. Women's Health Care Award
As an immigrant from Romania, Dr. Beatrice Secheli is passionate about helping others adjust to new cultures. She has aided refugees in Thailand and even organized a service trip to Guatemala. Now her sights are set on obstetrics and gynecology and public health opportunities in women's health.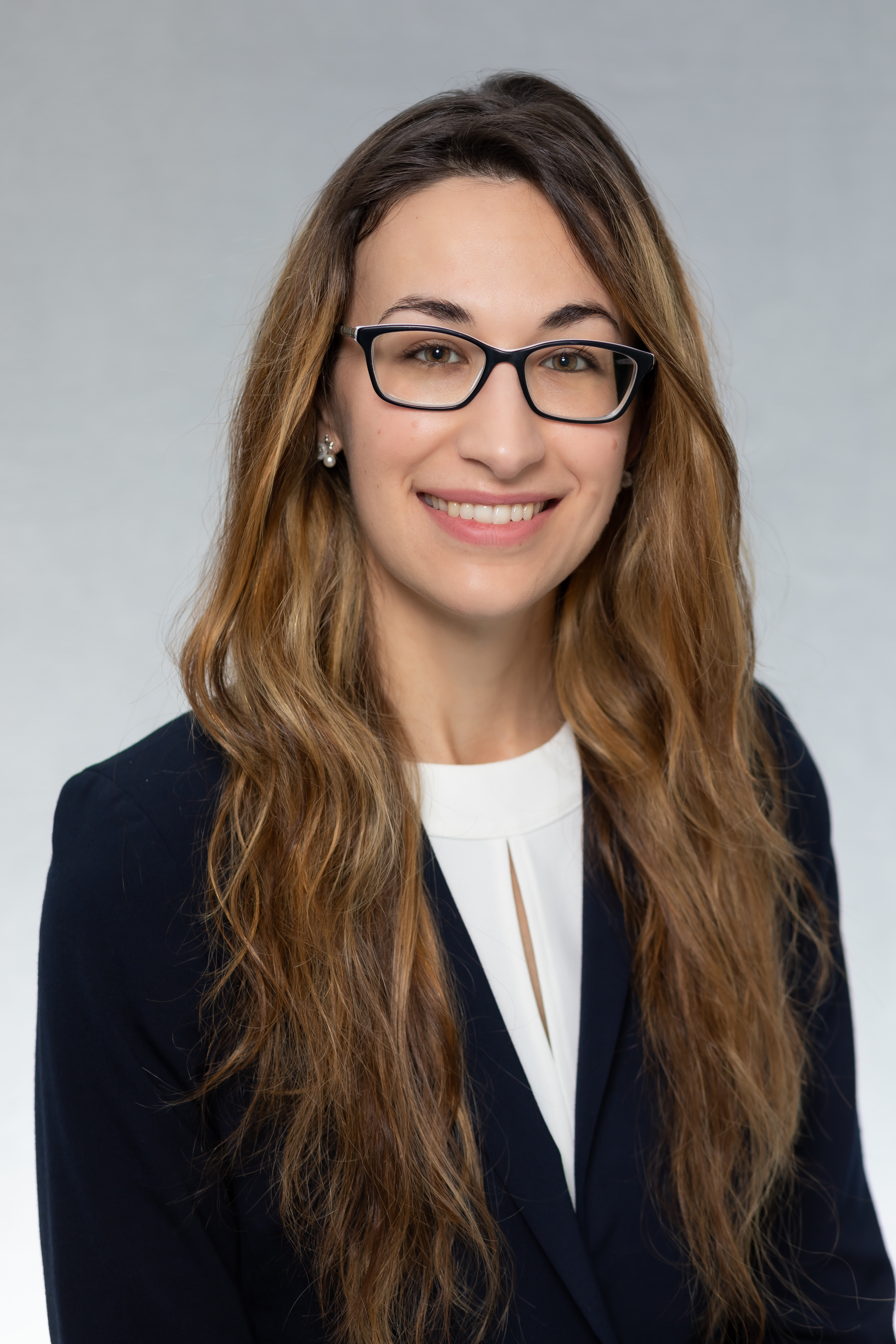 What this award means: I've heard about Dr. Ahmed's legacy of compassionate care and community involvement. I'm honored to receive this award and aspire to be the caring physician and colleague that she was.
Mentor comment: Beatrice displays empathy and compassion while simultaneously seeking to provide the best care to all of her patients. Through her M.P.H. degree and volunteer work for charity clinics, she cares for the underserved community throughout DFW. Beatrice will be a future resident at Parkland Memorial Hospital, where she will thrive and be a model to others. – Alicia Kiszka, M.D., Assistant Professor of Obstetrics and Gynecology
Background and family: I emigrated with my parents and younger brother from Romania to Dallas, and I'm fluent in Romanian and Hungarian. My father is a professional mechanical engineer and project manager, and my mother is a high school algebra teacher. I'm grateful to my parents for teaching me the values of education, diligence, and kindness.
What led to your career path: I was drawn to the fields of medicine and public health when I began to take note of the inequalities that exist in accessing health care not only abroad, but locally as well. I knew that my purpose would be to care for, partner with, and advocate for patients.
College:: I went to Emory University in Atlanta for undergrad, where I majored in neuroscience and behavioral biology and minored in global health. I had the opportunity to assist with research projects on neglected tropical diseases at the Centers for Disease Control and Prevention. I also spent two summers working with a nonprofit in northern Thailand that assists migrants and refugees from Myanmar.
UTSW activities: While at UT Southwestern, I concurrently obtained an M.P.H. through the UT Houston School of Public Health. I started a series of monthly health education sessions at a women's shelter near campus and helped organize a service trip to Guatemala.
Surprising fact: I think daily movement and a nutritious diet are paramount to good health. I believe in "mens sana in corpore sano" and will often prescribe yoga, meditation, and exercise videos to patients and friends. I used to work as a swimming coach/instructor and I'm now the cycling instructor at the student center.
Ultimate career goal: My ultimate goal is to help my patients be the healthiest they can be! I also want my colleagues to feel supported and valued.
Future plans: I'm so excited to become an obstetrician and gynecologist at Parkland Hospital! I'm interested in pediatric and adolescent gynecology and the public health opportunities within the field of women's health.
About the award: The award honors Dr. Ahmed, an Obstetrics and Gynecology faculty member who died of breast cancer at age 39. The recipient demonstrates exemplary women's health care and epitomizes the clinician that Dr. Ahmed was – caring, intelligent, and involved in her community.