Madyson Kuo, M.D.: Southwestern Gynecologic Assembly Award
For a research project examining why women with children missed their health appointments, Dr. Madyson Kuo interviewed hundreds of women. Her efforts went on to inform the creation of Annie's Place, a free child care center for patients of Parkland Health. That same passion for women's health will carry her forward in her career as a practicing Ob/Gyn.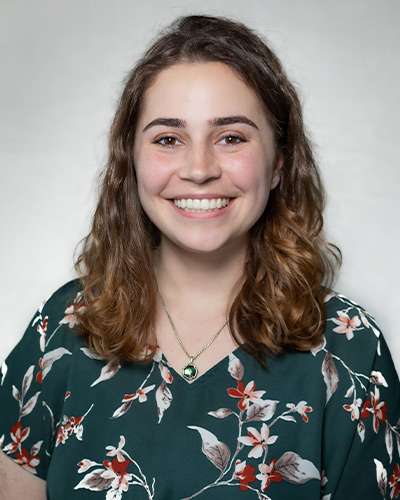 What this award means: I absolutely loved my clerkship experiences on Ob/Gyn and am thrilled to be entering an Ob/Gyn residency in July. The attendings that I worked with while on rotations are such incredible faculty members with an immense dedication to women's health. To be chosen by them to receive this award is such an honor.
Mentor comment: Madyson is a passionate advocate for women's health. She possesses all the qualities of a future leader in obstetrics and gynecology – empathy for patients, passion for the field, and an inquisitive intellect that ranges from pathophysiology to public health. I have no doubt that she will continue to touch and improve lives for so many in the next stages of her career. – Kimberly Kho, M.D., Associate Professor of Obstetrics and Gynecology, who holds the Helen J. and Robert S. Strauss and Diana K. and Richard C. Strauss Chair in Women's Health
Background and family: I grew up in Sugar Land, Texas, which is a southwestern suburb of Houston. I'm the oldest of four siblings and I come from a family of teachers. I'm the first person in my family to go to medical school! I am married to my wonderful husband and am mom to my 1-year-old son.
What led to your career path: I had the opportunity to volunteer in college at a free prenatal clinic for low-income women. After one day of shadowing the Ob/Gyns there, I was hooked – I knew that's what I wanted to do with the rest of my life.
College: I majored in biomedical sciences at Texas A&M University (Gig 'em!).
UTSW activities: I was a course coordinator for the Women's Health Enrichment elective and co-President of the American Medical Women's Association. I also was inducted into the Gold Humanism Honor Society, through which I've been able to co-lead this year's Humanism elective.
Surprising fact: I love watching trash TV shows, but only if I can knit while watching them!
Ultimate career goal: I want every patient that I encounter to feel educated and empowered to take ownership of their body and their health.
Future plans: I will be attending Methodist Health System Dallas for my Ob/Gyn residency and plan on practicing as an Ob/Gyn generalist.
About the award: The award is given annually to an outstanding UT Southwestern Medical School graduate pursuing a career in obstetrics and gynecology.