Yue "Alice" Gao, M.D.: William F. Ross, M.D., Scholarship Award in Family Medicine
Although science had always fascinated Dr. Yue "Alice" Gao, the field of medicine had a stronger pull that finally reeled her in. She hopes to work as a physician helping underserved populations, applying her passion for community and public health.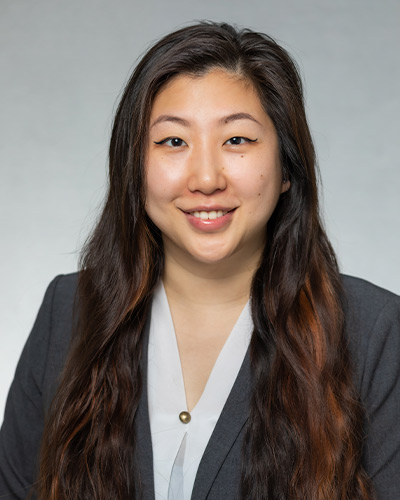 What this award means: I've always been enthusiastic about family medicine and primary care. Winning this award has helped me to reflect on the work that I've put into this passion and the support I've had from mentors, reinforcing my decision to pursue family medicine as a career.
Mentor comment: Alice has worked on many community-based projects, always demonstrated a high level of enthusiasm, and implemented the projects very effectively. – Nora Gimpel, M.D., Professor of Family and Community Medicine, Distinguished Teaching Professor, and holder of the Dr. John L. and Louise Roan Professorship in Family Medicine
Background and family: My family moved from Toronto, Canada, to Plano, Texas, during the 2008 recession. I'm going to be the first physician in my family (my siblings all decided computer science was their calling), although my mother is an avid practitioner of Chinese medicine.
What led to your career path: My fascination with science and the desire to help people guided my career toward health care. I chose family medicine because this field teaches you to see patients in a humanistic way, at every stage of life, and consider the social, financial, behavioral, cultural, and other factors that influence health decisions and outcomes. As a dual M.D./M.P.H. student, it's also the perfect field for me to apply my love for community health and public health.
College: I majored in biochemistry at Northeastern University in Boston, Massachusetts, with a full tuition scholarship as a University Scholar. I joined a student group that worked to learn more about health disparities, which sparked my interest in underserved medicine and community health. I also co-founded a club that recruited students to volunteer in nursing homes and memory care facilities. This experience showed me the importance of an empathetic, human touch in health care.
UTSW activities: I was in the Department of Family and Community Medicine's Community Health Fellowship Program and the Community Action Research Track. I am also co-President of the Brown Bag Initiative, a group that collects toiletries for donation to local homeless shelters. I was a founding member of a student group that works with Brother Bill's Helping Hand, a community food pantry and clinic, to give nutrition education classes.
Surprising fact: I dabble in arts and crafts. Currently I've been into (very amateur) watercolor painting of nature scenes or animals. I'm still trying to find my style though.
Ultimate career goal: To never stop learning, continue to practice humility, and work to become a trusted part of the future communities that I serve.
Future plans: I'm very excited to have matched at the Drexel University College of Medicine/Tower Health Family Medicine residency program. Ultimately I want to work with underserved communities in an outpatient setting and provide accessible primary and preventive care services. I also hope to continue working on community-based projects and research.
About the award: Named after the Chair of Family and Community Medicine at UT Southwestern from 1984 to 1993, the Ross Award includes a $1,000 scholarship from the Dallas Chapter of the Texas Academy of Family Physicians Foundation.