Kathryn Gallaway, M.D.: Vanatta, Hesser, Schmalstieg Excellence in Tutoring Award
Unrelated, rare neurological disorders diagnosed in her grandfather and a sister prompted Dr. Kathryn Gallaway to pursue a career in medicine. Those memories of her family members continue to drive her to serve patients and families facing long-term, potentially devastating diagnoses.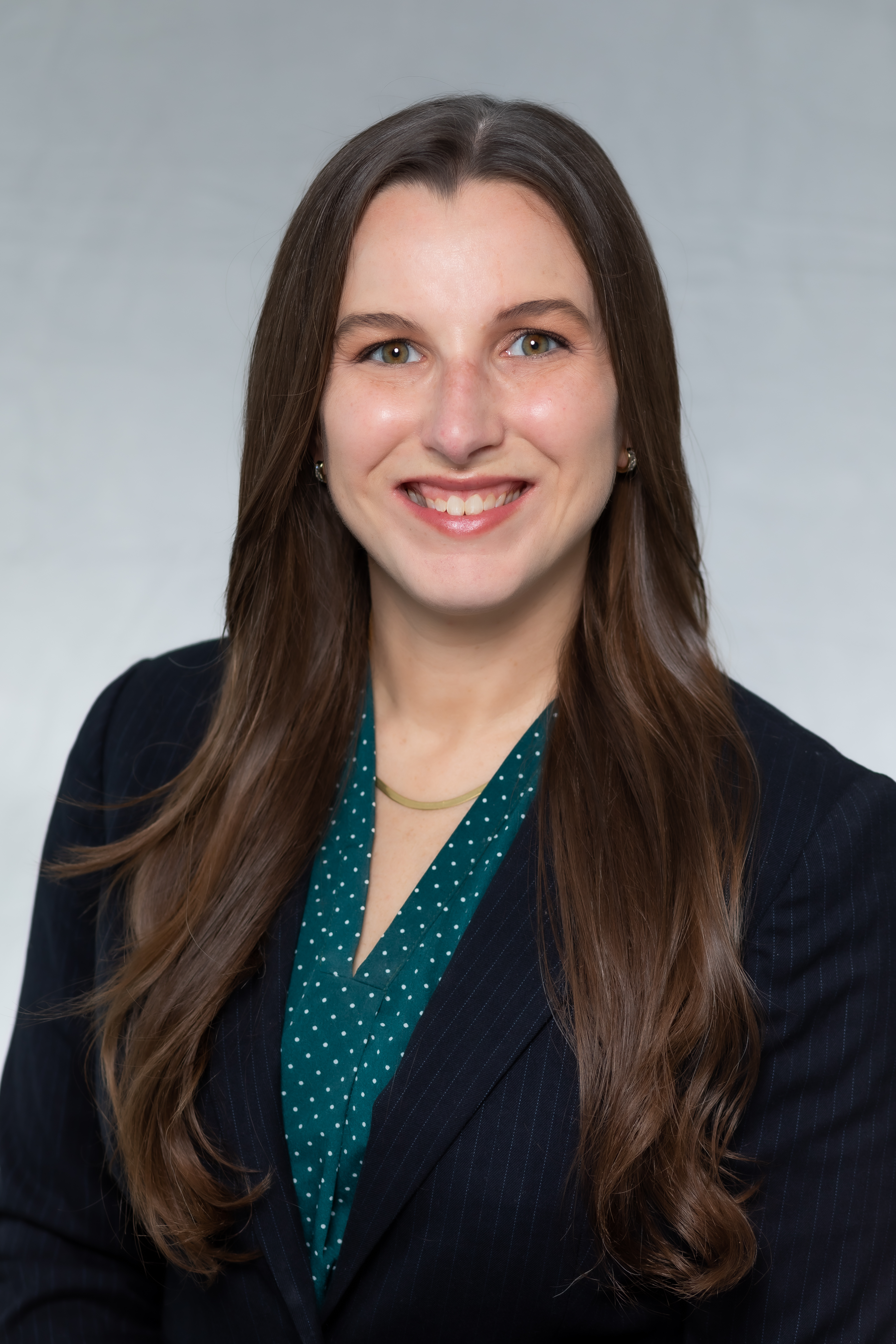 What this award means: At UT Southwestern, no activity brought me more joy or inspiration than tutoring junior medical students. It has been a true privilege to help so many amazing future doctors get through those challenging early years of medical school.
Mentor comment: In addition to her excellent tutoring skills, which Kathryn has shared so generously with us over the last four years in myriad courses, she has created a legacy of younger tutors. So many recent applicants have pointed to her sessions as inspiration for the kind of quality and impact they hope to have. – Carol Wortham, Manager, Student Academic Support Services
Background and family: I grew up in Huntsville, Alabama, where my dad still works as a NASA engineer. My mom also was an engineer, but she dedicated her life to raising me and my younger sisters. I have two amazing daughters, Alexa, 10, and Sophie, 9.
What led to your career path: My youngest sister was born with a rare disorder called linear nevus sebaceous syndrome that caused severe brain malformations and seizures. Around the same time, my grandfather was diagnosed with a rare neurodegenerative disease called multiple system atrophy that slowly eroded his physical autonomy. Experiencing these two spectrums of neurologic disease – malformations at the beginning of life and degeneration at the end – inspired me to pursue a career in medicine.
College: I earned a Bachelor of Arts in philosophy from Rice University, where I competed on the club sailing team and sang in the Rice Chorale.
UTSW activities: In addition to tutoring, I served as a peer mentor with my Colleges group. I have also been very involved in orthopedic oncology research. I have presented our research at multiple conferences and completed a research fellowship last year. One of our most exciting projects is using Fitbits to track functional outcomes of young patients who have undergone limb-sparing surgery for lower extremity bone tumors.
Surprising fact: Up until high school, I wanted to be an astronaut. I planned to major in aerospace engineering and apply for the astronaut training program.
Ultimate career goal: I want to give each of my patients – and their families – the compassion and empathy they need to persevere when the journey becomes difficult. I believe a challenge we all face as scientists is remembering that there are unique individuals behind the facade of disease. Seeing, appreciating, and advocating for those unique individuals is key to becoming an excellent physician.
Future plans: I am deferring residency for a year to pursue a master's degree in public health. I plan to use this knowledge to improve delivery of patient care in communities disproportionately affected by social and structural determinants of health. I hope to work in academic medicine so that teaching remains a part of my career.
About the award: The award recognizes graduating medical students who have made outstanding contributions to serve fellow medical students in need of academic assistance.