Lauren Day, M.D.: Society for Academic Emergency Medicine Award
A competitive swimmer in college, Dr. Lauren Day developed the drive and discipline to achieve a goal. A spinal fusion at age 12 and the care she received from her doctor inspired her to pursue medicine as a career. For her, she found emergency medicine to be the perfect mix of different specialties.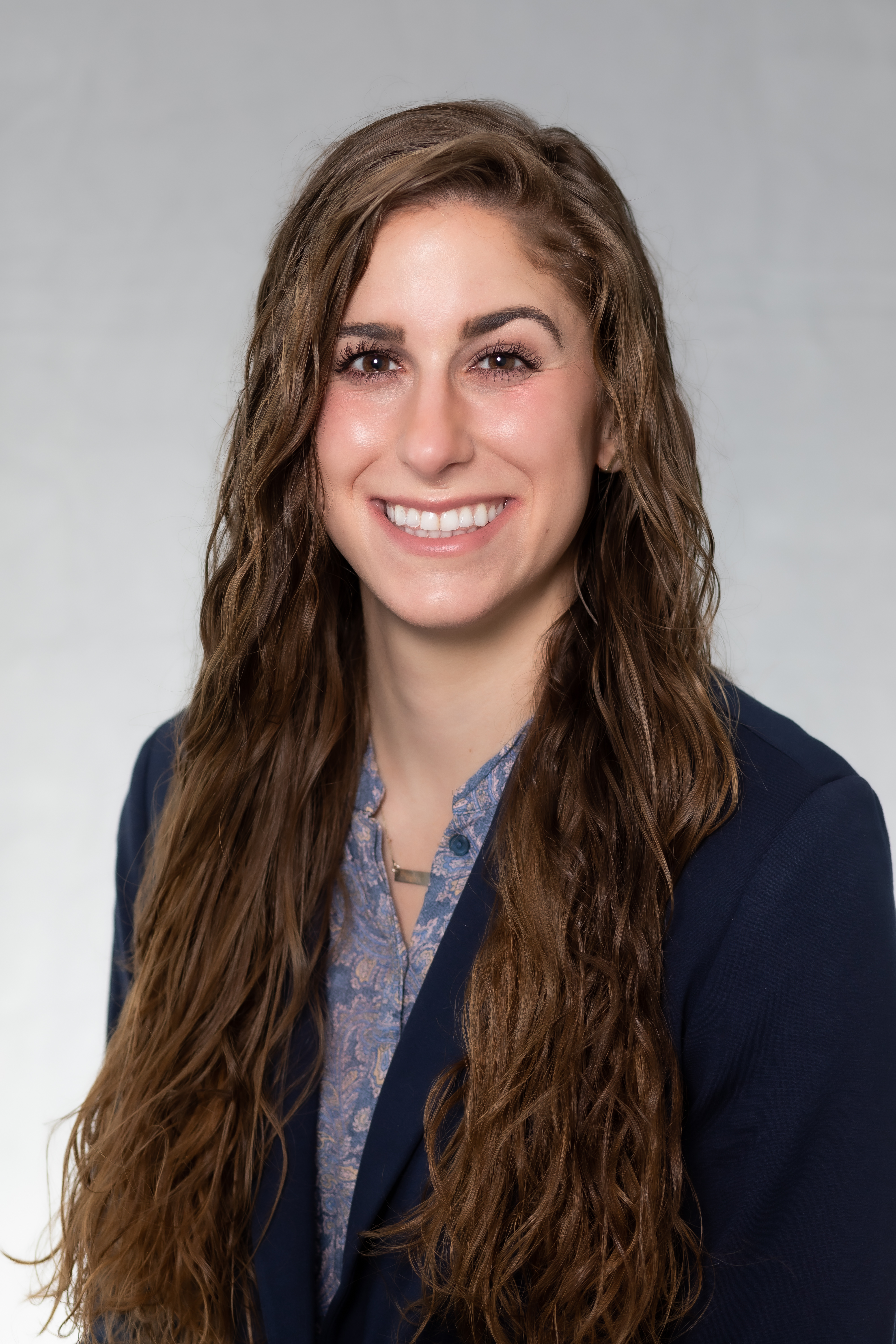 What this award means: To be recognized is a huge honor. I am striving to eventually make a lasting impact within the field of emergency medicine (EM), and this feels like an amazing first step toward achieving that goal.
Mentor comment: Lauren's the whole package – she's had excellent performance on clinical rotations, developed educational sessions in quality improvement (QI) and management of emergencies outside the hospital, contributed to multiple research projects, and served in student government. We anticipate she will have a successful career in academic medicine.– Christine Kulstad, M.D., Associate Professor of
Emergency Medicine 
What led to your career path: I had a spinal fusion for scoliosis when I was 12 years old, and seeing how my doctor cared for me and his other patients really inspired me to pursue medicine as a career. EM found me through scribing; before that I had no idea what kind of doctors staffed the emergency department (ED), but once I got to work with them, I was hooked. I tried to keep an open mind going into medical school, but I found that I loved everything, and EM was the perfect mix of every specialty. Through my sub-internship work, it really reaffirmed this was the specialty for me.
College: I attended the University of Maryland, Baltimore County, majoring in biological sciences with minors in economics and psychology. A competitive swimmer, I was a scoring team member in Division I and both an America East Conference individual and relay finalist and champion. I won the America East Presidential Scholar Athlete award as a senior and hold a record at my college in medley relays.
UTSW activities: I served as president of the Emergency Medicine Interest Group and conducted quality improvement research in the Departments of Surgery and Emergency Medicine, among other activities.
Surprising fact: I have a twin sister who is graduating from veterinary school this year and plans to be a zoo veterinarian. She also swam with me at our undergrad, but we did different strokes (She was a butterflier and I was a backstroker). I'm crazy proud of her and think she's awesome.
Future plans: I am hoping to continue doing QI work, specifically dealing with substance use disorder and getting patients plugged in with follow-up resources from the emergency department. I would like to pursue a fellowship in critical care or addiction, but am open to whichever direction life pulls me in.
Ultimate career goal: I want to continue my work on substance use disorders. My current project is about instituting published outpatient surgery-prescribing guidelines at our institution, but I would love to shift my focus to establishing a pipeline from the ED to follow-up resources through addiction specialists and/or buprenorphine clinics. In addition to this, I would ultimately like to split time between an ICU and the ED and hope to participate in critical-care research.
About the award: The award is given annually to a senior medical student for demonstrating excellence and commitment to emergency medicine.