AOA Honor Medical Society welcomes 58 new members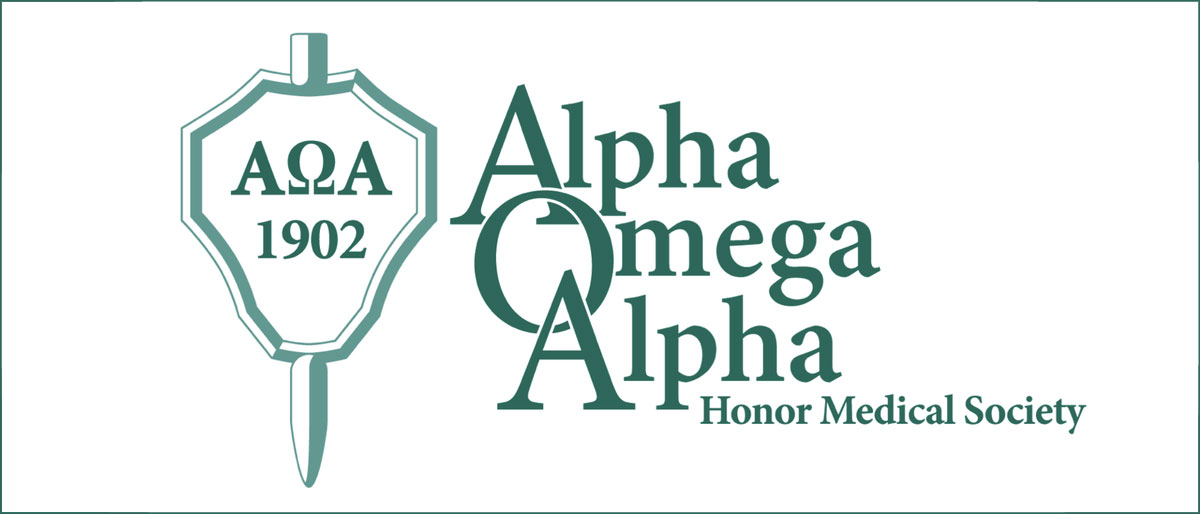 Fifty-eight new members were inducted recently into the UT Southwestern Medical School chapter of the Alpha Omega Alpha Honor Medical Society (AOA). The Gamma Chapter of Texas' Annual Induction and Awards Ceremony banquet took place March 17 at the A.W. Harris Faculty-Alumni Center.
Members are selected based upon high academic standing, leadership among peers, professionalism, a firm sense of ethics, promise of future success in medicine, and a commitment to serve in the school and community.
Alpha Omega Alpha Class of 2022
inductees are (asterisk denotes Junior AOA recognition):
Laila Fatima Abbas*
Andrew James Aboujaoude*
Dhiraj Nitin Ankolekar
Patrick Nadim Arraj*
Rohit R. Badia
Brad Kasimir Bradshaw
Grayden Cook
Palvasha Reddy Deme
Manasa Dutta
Farzam Farahani*
Eliza Ferrari
Kathryn Elise Gallaway*
Roberto Gonzalez
Kyle Nicholas Goodman
Rachel Barnes Green
Sarah Lairmore Greenfield
Silas P. Henderson*
Mehraban Kavoussi*
Elysha Kolitz*
Madyson Lee Kuo
Emily Elizabeth Limmer*
Charles Ruohua Liu
Samantha N. Lopez*
Patrick Lynch
William Elliott McAlpine*
Paige Leigh McKenzie
Ahneesh Jayant Mohanty*
Austin Moore*
Caroline Murchison*
Juliana Pineider
Heather Elizabeth Postma
Roma Vivek Pradhan
Courtney Ann Prestwood*
Cayenne L. Price
Madeline Elizabeth Sparks
Sanaa Tejani
Dharani Rohit Thota
Brandon Winward
AOA inducted nine faculty members in 2022:

Ravi Bhoja, M.D., Associate Professor of Anesthesiology and Pain Management and a Distinguished Teaching Professor
Walter Green, M.D., Associate Professor of Emergency Medicine
Syed Kazmi, M.D., Assistant Professor of Internal Medicine
Benjamin Lee, M.D., Associate Professor of Pediatrics
David McDonagh, M.D., Professor of Anesthesiology and Pain Management, Neurological Surgery, and Neurology
Henry Quinones, M.D., Professor of Internal Medicine
Shai Rozen, M.D., Professor of Plastic Surgery
Joseph Schaffer, M.D., Professor of Obstetrics and Gynecology
Yu-Min Shen, M.D., Professor of Internal Medicine
Eleven residents or fellows were inducted into AOA:

Sarah Capelouto, M.D.
Prakash Gajera, M.D.
Austin Samuel Hembd, M.D.
Steven Blaine Holloway, M.D.
Darlene King, M.D.
Allison Mootz, M.D.
Vicente Morales Oyarvide, M.D.
Tung "Tom" Phan, M.D.
Luis R. Taveras, M.D.
Lindsey Nicole Urquia, M.D.
Matthew Yung, M.D.